Partner Type:
Technology Partner
Locations:
North America, Europe and Asia
Headquarters
Adams-Lehmann-Str. 44 80797 Munich
commercetools
commercetools.com
Company Description
commercetools is a next-generation software technology company that offers a true cloud commerce platform, providing the building blocks for the new age of digital commerce. Our leading-edge API approach helps retailers create brand value by empowering commerce teams to design unique and engaging digital commerce experiences everywhere – today and in the future. Our agile, componentized architecture improves profitability by significantly reducing development time and resources required to migrate to modern commerce technology and meet new customer demands. It is the perfect starting point for customized microservices.
commercetools was founded in 2006. With offices in Germany (Munich, Berlin, Jena), the Netherlands (Amsterdam), the United Kingdom (London), the United States (Durham/North Carolina) and Singapore, B2C and B2B companies from across the globe – including well-known brands such as Carhartt WIP, Cimpress (z.B. Tradeprint), Express, and Yamaha trust commercetools to power their digital commerce business.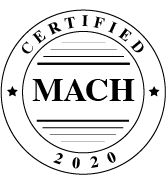 Watch Our Video
"The Speed of MACH1"