Back to Blogs
How to choose social channels for your business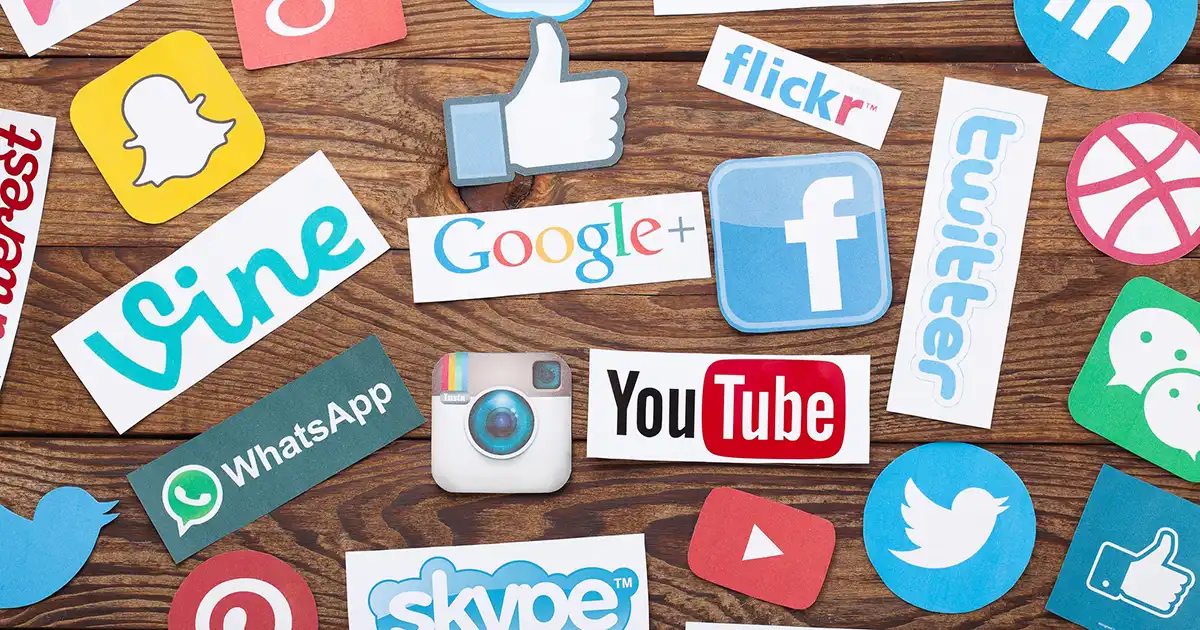 With today's technology, there are seemingly endless ways to market your business and connect with customers. The virtual landscape is so vast and overwhelming that marketers can easily become lost in all the possibilities, wasting valuable time and expense in the effort to gain a few likes or followers.
The key to success is evaluating all the options for online interaction, selecting the best choices for your business, then developing a strategy and workflows that enable efficient use of all your channels. This is not an easy task, but proper planning and use of the right technology can make it easier.
The Importance of Social Channels for Businesses
Social channels are forms of digital media that allow two-way conversations and sharing of content among consumers and brands. These include Facebook, Instagram and TikTok, but also other interactive media like email, video sharing sites, blogs, forums and mobile apps with messaging.
With all of these outlets, it's important to keep the principle of two-way communication in mind. Unlike traditional media channels such as print, television or static websites, social media is not for simply delivering content without consumer input. Instead, social channels are interactive and allow users a high level of control over what content they see.
In other words, social media is not just about publishing content; it's about engaging and interacting with the audience. This may seem obvious, but it can be easy to lose sight of that communication element when your marketing team is focused on generating content across multiple channels. Staying on top of the "social" side of media is crucial for receiving all the benefits these marketing channels can offer.
Brand Awareness
One of the primary benefits of social media is promoting brand awareness. This is the public image of your brand along with knowledge of your products or services, and it has a lot to do with overall reputation and trustworthiness. The advantage of social media for brand awareness is the potential for social sharing. If you create a quality content experience on social media, your brand can be amplified organically by sharing among users.
There's no substitute for creativity and authenticity for crafting great content, but there are tools that make it easier to share content across channels. Social publishing applications make it possible to create a post once and share it across multiple social sites. This eliminates the need to re-create content in different forms and helps keep your brand identity clear and consistent throughout all your channels.
Customer Relationships
In addition to generating awareness of your brand, social media provides opportunities to build relationships with existing and potential customers. Messaging channels allow you to respond to comments, questions and complaints in real time. It is this two-way interaction that makes social media so valuable for fostering trust. The goal is to humanize your brand, speaking like a person with empathy rather than a business just out to make money.
All this interaction can be a time-intensive endeavor, however, so it's important to use the right tools to maximize efficiency. Social media management software can help by aggregating messages and interactions from various social networks all in one place. To free up even more resources for communication with consumers, you should also use an advanced content management system to streamline publishing across all your channels. Less time in development means more time devoted to customer service.
Data Analytics
Customer relationships can grow even further if you use data, and social media is a valuable source of consumer information, revealing what's working (or not working) in your content strategy. Social media management tools, combined with customer relationship management (CRM) programs and website analytics, form crucial data pipelines that allow audience segmentation and content personalization in your marketing.
Social Channels Businesses Should Use
With an understanding of the various tools available for media management, your marketing team will be equipped to handle content at scale across multiple channels. This is what's known as omnichannel content management, and it's essential in today's world of diverse yet interconnected digital platforms.
Despite the volume of social channels available, an effective omnichannel strategy will enable you to assess each option based on its potential for your business, rather than viewing every channel as contenders for your time. With capable systems in place, you'll have more freedom to meet your customers where they are and potentially discover new audiences.
Social Media Networks
The major social networks have been central to many a marketer's content strategies in recent years. With nearly seven in 10 U.S. adults saying they use Facebook and four in 10 saying they use Instagram, these platforms are difficult for any marketing strategy to ignore. However, other networks are becoming more popular with younger demographics, and they offer unique features that brands may also leverage with success.
People generally go to social media for entertainment and human connection, so if your brand can align with these desires, then social networks should be a part of your strategy. You may not need a presence on all of them, however, so you should evaluate each to determine the best opportunities for your business. Here is a brief overview of the major social networks and some advantages of each:
Facebook

: Best for business pages, gaining customer reviews, sharing news and events, paid advertising and selling products
Instagram

: Best for sharing photos and videos to promote brand awareness and engage with customers; also good for advertising and for selling products
TikTok

: Best for influencer marketing and connecting with younger audiences
Snapchat: Good for influencer marketing and creative advertising through augmented reality
Twitter

: Good for sharing news and events and engaging with unique audience segments
Blogs
One of the original forms of content marketing online, blogs remain one of the best ways to capture keywords and links for search engine optimization (SEO) marketing. Though they are often thought of as a static, one-way source of information, blogs are in fact a type of social channel. A blog page can not only enable comments but also be shared via links on the web or through social networks.
Readers go to blogs for education and inspiration. If your business can create content with authentic informational value and you want to attract customers through online search, blog writing should be a part of your marketing strategy.
Customer Review Platforms
Reviews are becoming an increasingly important element of social media as well. Facebook provides the best example, with business reviews as part of the platform for quite some time. Instagram now incorporates reviews as part of its shopping features.
Even on other platforms like Google and Yelp, reviews function like social channels because they enable sharing of photos and other media in two-way communication between consumers and brands. And much like social media, reviews can contribute greatly to the public image of your brand.
For these reasons, you should prioritize customer reviews right along with other social channels in your marketing strategy, keeping the following best practices for management of customer feedback in mind.
It's OK to encourage reviews in casual conversation or response to praise from customers, but don't push customers to leave reviews or offer specific incentives for doing so.

Respond quickly and with positivity to all reviews your business receives, whether the feedback is positive or negative.

For negative reviews, be sure to respond with empathy by acknowledging the customer's frustrations, apologizing and taking responsibility. Instead of offering recompense in public, invite the customer to contact you privately to discuss the matter further.
These same techniques can be used to respond to comments elsewhere on social media, so perfecting your strategy for customer reviews can go a long way in promoting the image of your brand across all channels.
The Metaverse
As an emerging technology that promises a high level of interaction and new marketing opportunities, the "metaverse" is a popular topic of conversation right now. Broadly defined, a metaverse is a persistent virtual world that enables a high level of social interaction and user-generated content.
Several organizations are creating strong groundswells in building metaverse platforms, often using virtual reality (VR) or augmented reality (AR) to create immersive experiences.
Examples of metaverse-like programs today include the video game platforms Roblox and Minecraft, the blockchain-based platforms Sandbox and Decentraland, and Meta's VR application Horizon Worlds. All of these have been marketed in a variety of ways including branded content, virtual events and advertisements.
The Future of Social Channels
As metaverse platforms continue to develop into fully immersive virtual worlds, more channels for social marketing are sure to emerge. To stay on top of these trends, your business should strive for strategies and content management systems that can adapt to new applications and workflows. This will allow seamless delivery and communication across multiple front-end experiences in the metaverse and other applications.
New technologies are continuing to change the ways people chat, shop and play online. Though the number of social channels continues to increase in this virtual landscape, omnichannel strategies can enable your business to keep up, meeting and engaging with your customers wherever they are.
About Contentstack
The Contentstack team comprises highly skilled professionals specializing in product marketing, customer acquisition and retention, and digital marketing strategy. With extensive experience holding senior positions in notable technology companies across various sectors, they bring diverse backgrounds and deep industry knowledge to deliver impactful solutions.
Contentstack stands out in the headless composable DXP market with an impressive track record of 87 G2 user awards, six analyst recognitions, and three industry accolades, showcasing its robust market presence and user satisfaction.
Check out our case studies to see why industry-leading companies trust Contentstack.
Experience the power of Contentstack's award-winning platform by scheduling a demo, starting a free trial, or joining a small group demo today.
Follow Contentstack on Linkedin