Adopt a composable DXP strategy to future-proof your tech stack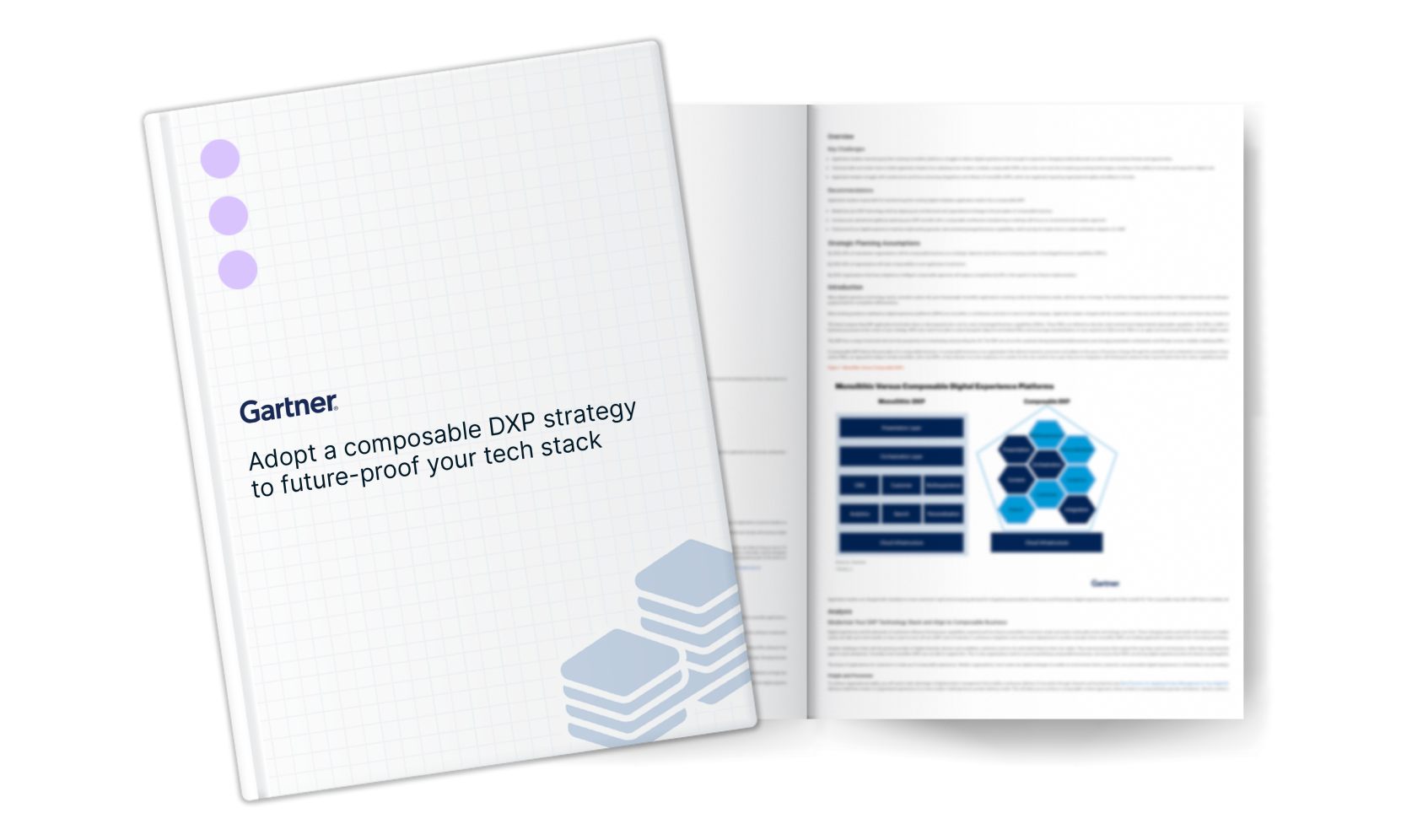 Download the free Gartner report now
Adopt a composable DXP strategy to future-proof your tech stack
Read the report to learn why Gartner recommends you
Modernize your DXP technology stack by aligning your architectural and organizational strategy to the principles of composable business.
Increase your operational agility by replacing your DXP monolith with a composable architecture and planning a roadmap with a focus on an incremental and modular approach.
Future-proof your digital experience stack by implementing granular, task-oriented packaged business capabilities, which are key for faster time to market and better adoption of a DXP."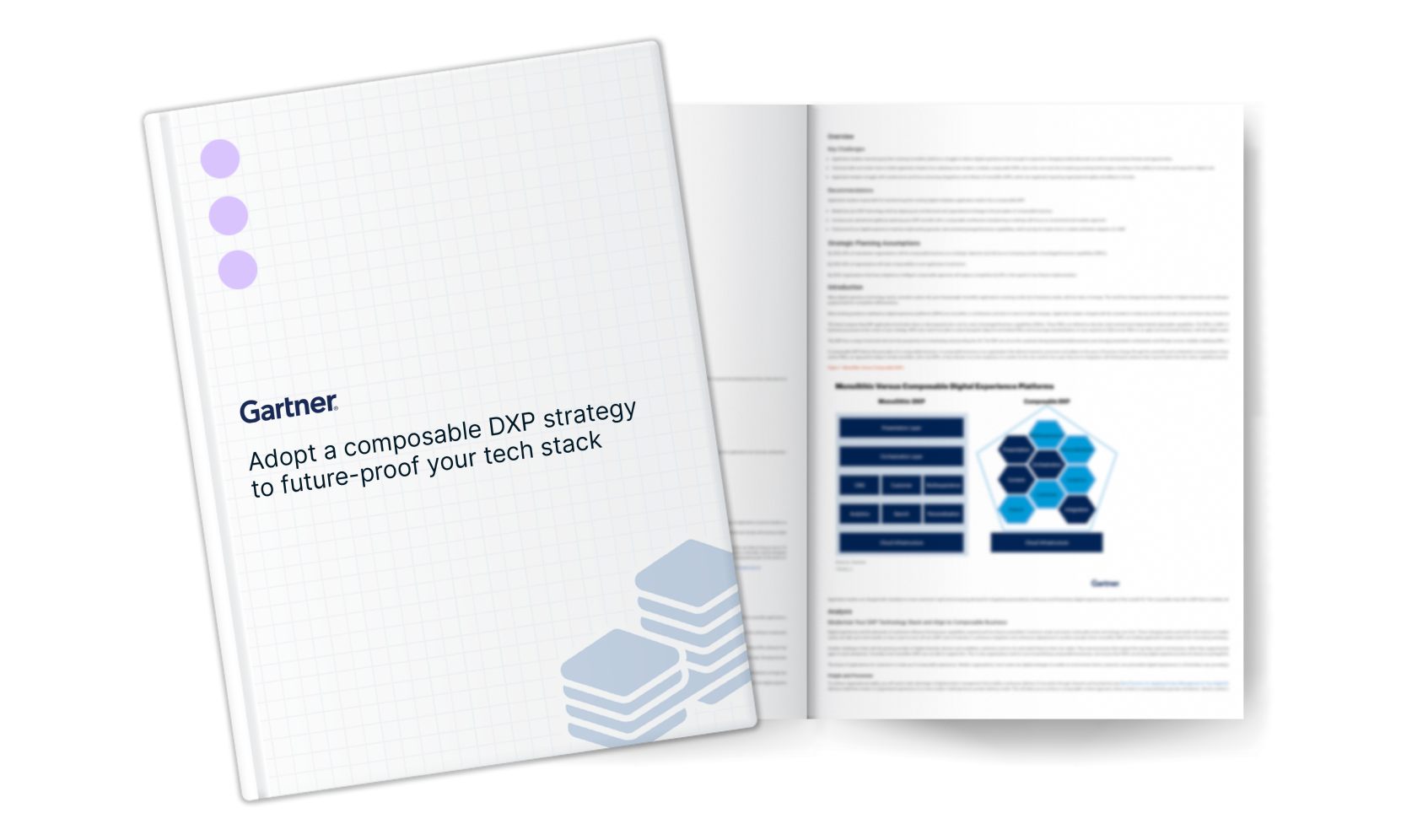 About the report
Key challenges
Download this report and incorporate it into your user experience analysis. You will learn why:
Application leaders, hamstrung by their existing monolithic platforms, struggle to deliver digital experiences fast enough to respond to changing market demands as well as new business threats and opportunities.
Technical debt and vendor lock-in inhibit application leaders from adopting more modern, modular, composable DXPs, due to the cost and risk of replacing existing technologies, resulting in lost ability to innovate and respond to digital rush.
Application leaders struggle with cumbersome and time-consuming integrations and rollouts of monolithic DXPs, which are negatively impacting organizational agility and ability to innovate.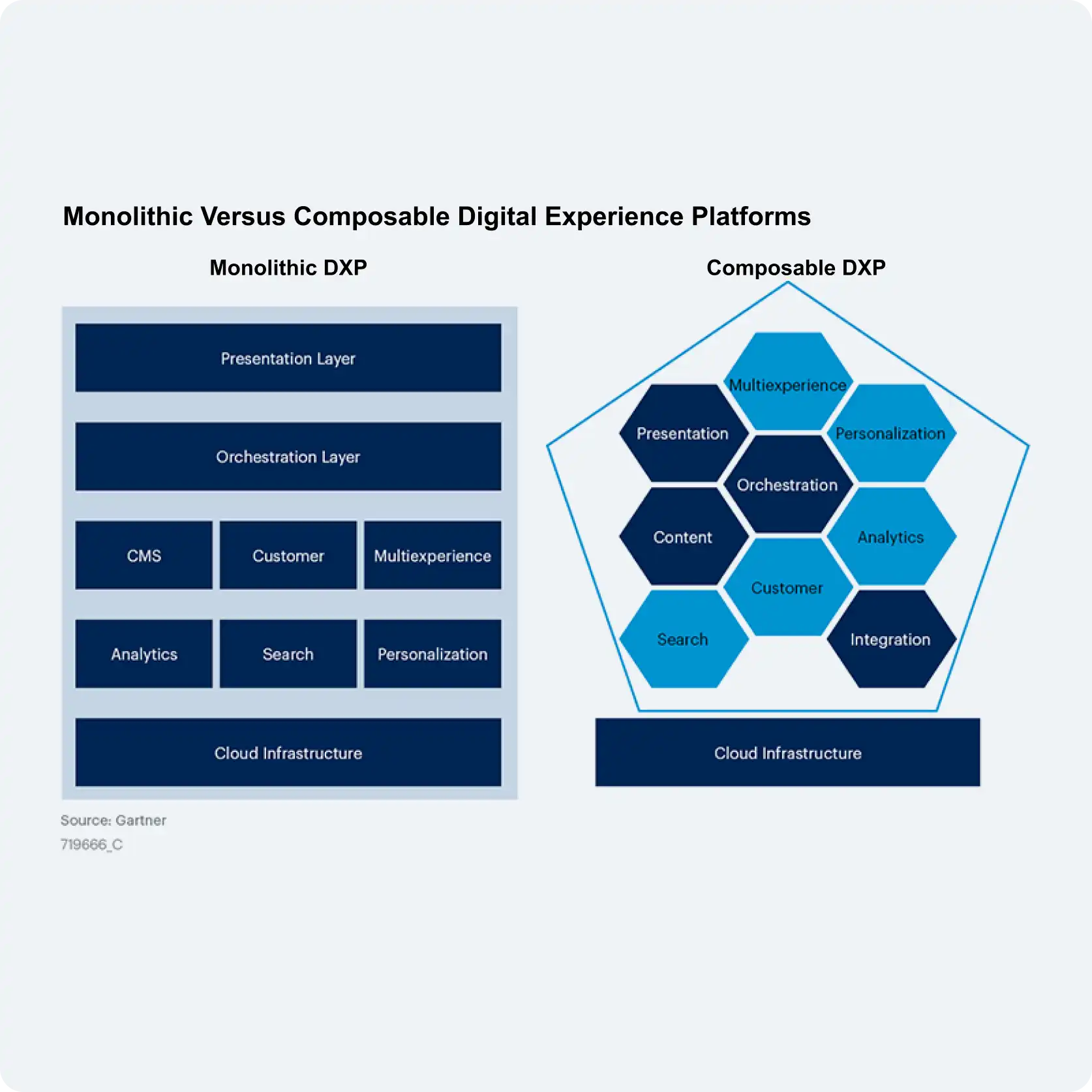 This is possible only with a DXP that is modular, whereby digital experiences can be rapidly assembled and reassembled, and recomposed as business, customer and market needs shift.
Gartner: Adopt a composable DXP strategy to future-proof your tech stack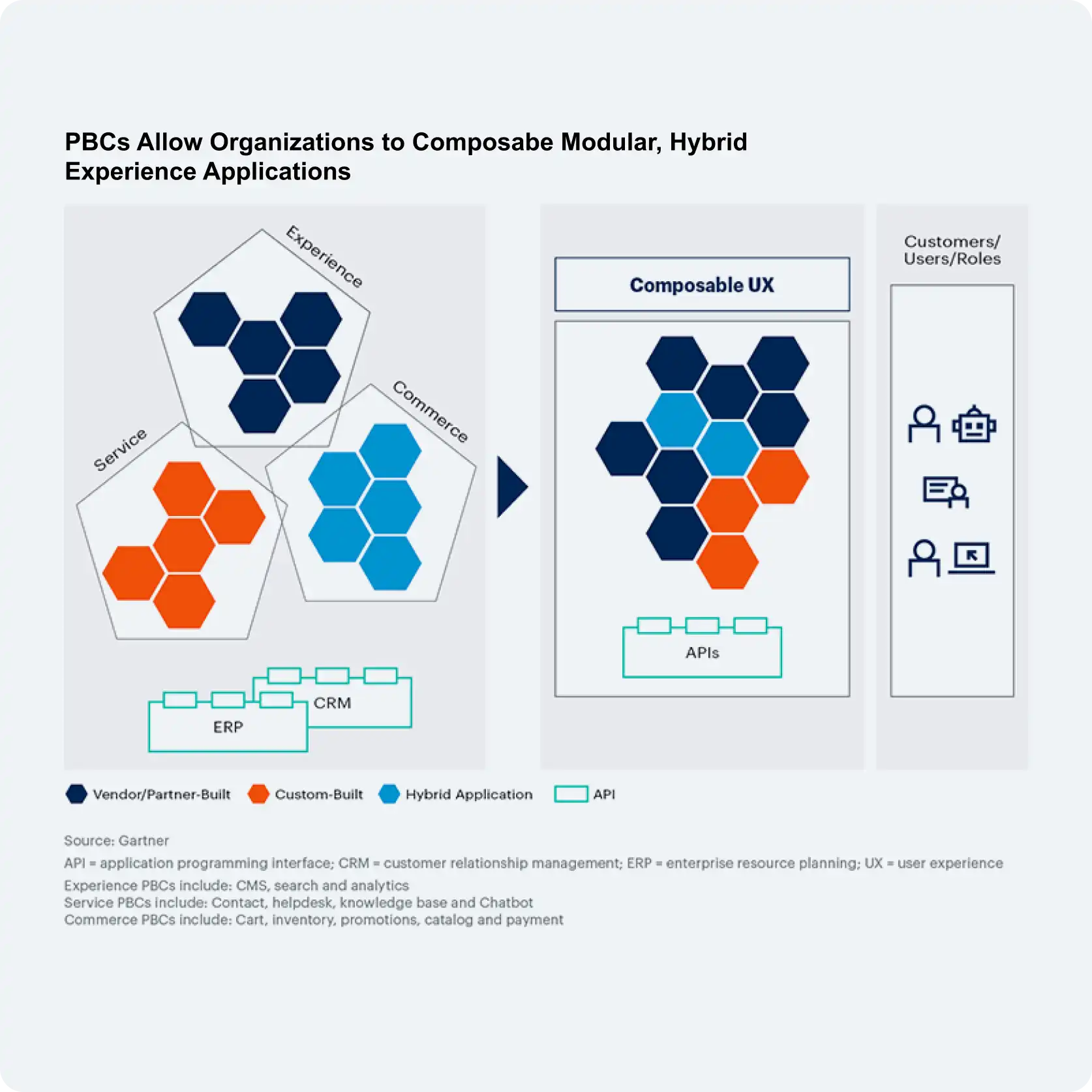 ABOUT THE REPORT
Recommendations
Application leaders responsible for transforming their existing digital workplace application stacks into a composable DXP:
Modernize your DXP technology stack by aligning your architectural and organizational strategy to the principles of composable business.
Increase your operational agility by replacing your DXP monolith with a composable architecture and planning a roadmap with focus on incremental and modular approach.
Future-proof your digital experience stack by implementing granular, task-oriented packaged business capabilities, which are key for faster time to market and better adoption of a DXP.
Gartner, Adopt a Composable DXP Strategy to Future-Proof Your Tech Stack, Irina Guseva, Yefim Natis, Refreshed 29 June 2022, Published 16 December 2020 GARTNER is a registered trademark and service mark of Gartner, Inc. and/or its affiliates in the U.S. and internationally and is used herein with permission. All rights reserved.