The future of travel content: Unlocking the potential of composable experiences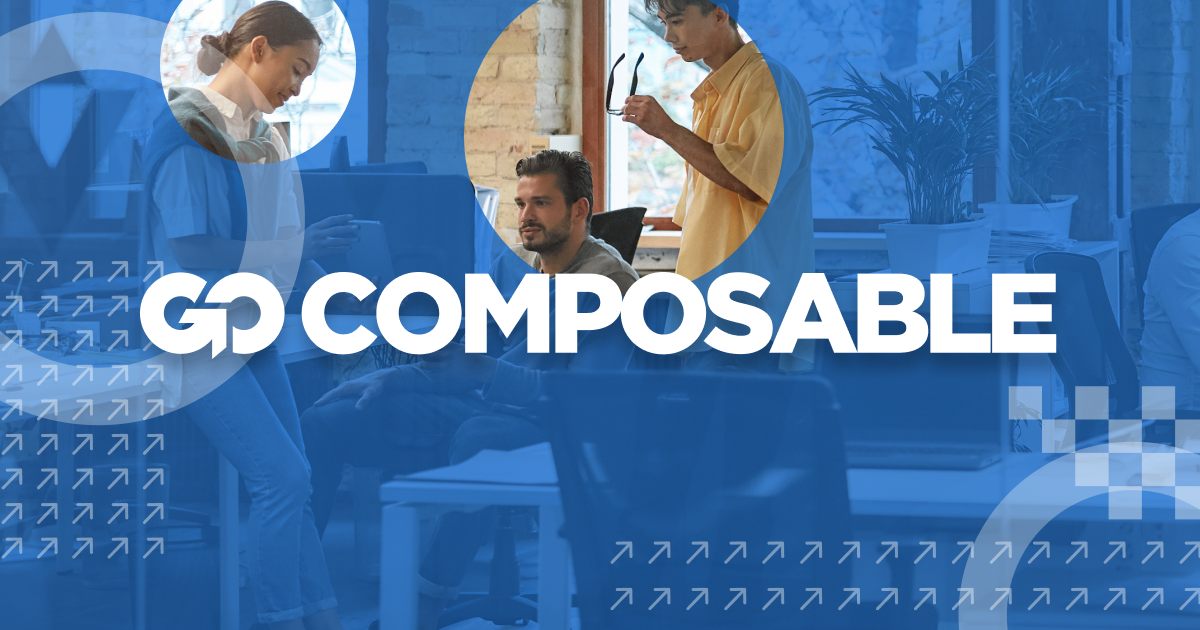 The holiday season is upon us, and there is nothing more enticing than finding the perfect travel offer right when the weather gets colder and everyone dreams of an easy trip home for the holidays — or the perfect winter getaway. And that means travel companies are on the hook for providing that perfect offer, to millions of travelers, all looking for something just right, just for them. Composable content makes that task easier than ever.
The concept of composable content is revolutionizing how we create, manage and deliver travel and tourism-specific digital customer experiences. It's a dynamic shift from traditional monolithic content creation to a more flexible, efficient and scalable approach.
What is composable content in the travel industry?
Composable content is designed to be reusable, rearranged and reassembled in different ways across multiple platforms and contexts. It's like building blocks — creating smaller, self-contained content pieces that can be compiled into a larger, more comprehensive travel experience.
Each module independently holds value but can be combined and recombined to create diverse omnichannel offerings without the need for repetitive content creation.
For example, Icelandair uses composable content to serve localized content in 12 languages, to 16 local markets, all with a relatively small team of content editors. This way, they can serve customers in their local language and create custom travel offers for every region, all from one central content platform.
The power of composable experiences
The force-multiplying power of this approach lies in its inherent flexibility and efficiency. It allows for more efficient travel and tourism-related content production. Instead of creating new content for every scenario, modular content enables repurposing and re-packaging existing modules as needed. This reduces the time and resources spent on content creation and ensures a consistent brand voice and message across all channels.
Composable content also makes updating information significantly easier. Instead of searching through extensive page backlogs to make updates, with composable content, you simply update the relevant module and the changes are naturally propagated through any channel that uses that module.
Additionally, in the era of highly personalized travel and tourism experiences, composable content shines through its ability to adapt to individual needs. Modules can be rearranged, substituted and assembled based on specific preferences, allowing for a truly tailored travel digital content experience.
Travel experience brand GetYourGuide uses composable content modules to create exclusive, once-in-a-lifetime experiences — called "Originals" by GetYourGuide — that are promoted using rich videos and influencer content, allowing them to reach new audiences in new markets compared to their regular suite of traditional travel offers.
Empowering content creators
To harness this force-multiplying power, content creators need to be able to execute a customer-data-driven content strategy. They need to identify the core travel messages, divide them into logical modules, and ensure each module is self-sufficient and capable of standing alone.
Essentially, they're creating a content library, which content creators can draw from and combine in countless ways to craft unique, personalized travel experiences. It goes without saying that technology that supports composable content is paramount to successfully executing this approach.
Pedro Torres, Product Manager at GetYourGuide, says leveraging Contentstack composable technology has been a game-changer for content editors. "Contentstack helped us establish pre-approved components where users can quickly create content and drop it into flexible templates, transforming our approval processes and how we think about new experiences."
Content reigns supreme in the travel industry
The future of travel and tourism digital experiences is indeed modular. As we navigate the ever-changing digital landscape, the force-multiplying power of composable content will become increasingly apparent in the travel and tourism industry.
Composable content offers a streamlined, efficient and adaptive approach to content creation perfectly suited to our dynamic digital age where content reigns supreme. It's not just about creating content anymore — it's about composing unforgettable travel and tourism experiences.
---