Recession-proofing business with composable architecture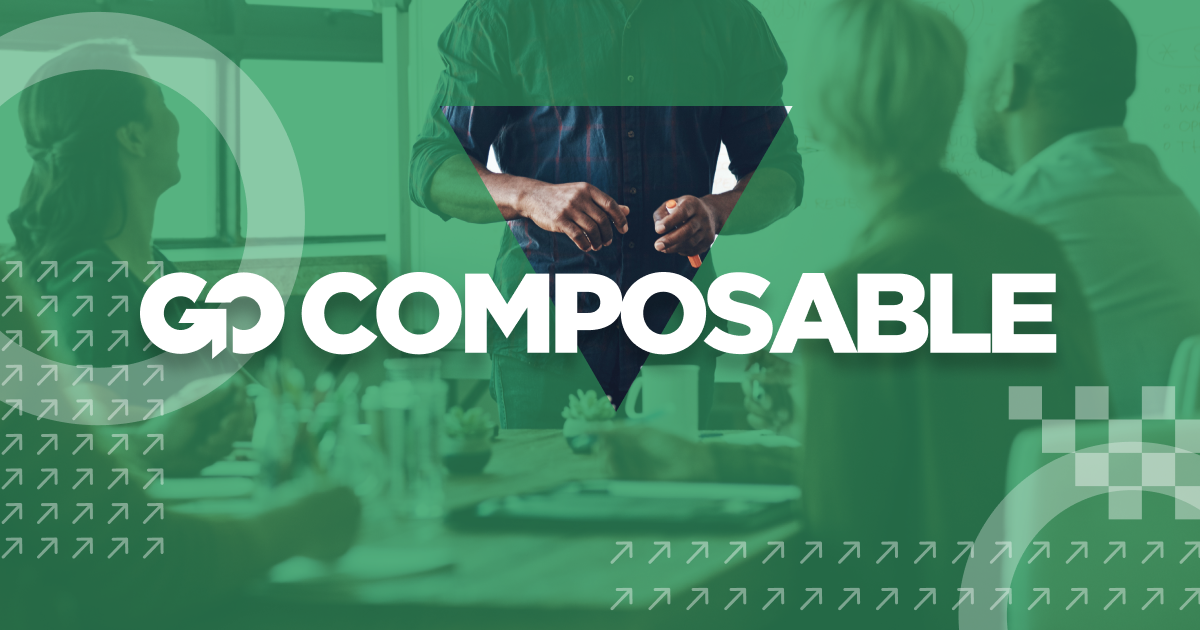 Businesses' opportunities for digital growth are facing blockers due to unstable economic conditions and inflation that are likely to continue deep into 2031. As the volatility of the global markets continues, business leaders and C-suite executives need digital agility, budget revamping, vendor updates and enhanced sales reach.
However, some businesses still lack the caliber to navigate these tricky times. Amid market turbulence, can composable architecture help modernize businesses effectively?
Preparing for growth
Continued growth requires consistent efforts, and all industries, from healthcare to manufacturing, are running that marathon. However, only those businesses that have adopted scalable and agile systems will win the race against economic downturn. The markets are more dynamic than ever, with requirements changing at the speed of imagination. Under such circumstances, the last thing brands need are hefty monoliths incapable of scaling and adapting to the business needs.
The solution?
A modular structure that evolves with the business, incorporating flexibility and ease of expansion within its folds. Composable architectures based on technology stack agnosticism, API support and cloud-native foster the required scalability.
Enhancing business resilience
According to a Workday report, 52% of business leaders have recognized an acceleration gap impeding the digital growth of their companies. Thankfully, composable architecture can help bridge this gap. By adopting a composable system, businesses can deploy and test functionalities much faster. With the ease of experimenting, scaling, and implementing new functionalities, brands can be more adaptable to any change, be it adding new capabilities during market growth or streamlining operations stemming from financial upheavals.
Profit generation
Maintaining profitability and business sustainability are of prime importance during an economic downturn. Besides taking measured steps to enhance cash flow, reduce fixed costs and increase efficiency, companies must protect their existing market share and discover new customer segments to stay afloat during an economic downturn.
Composability comes to the rescue yet again by enhancing revenue and reducing costs by letting companies buy only what is needed rather than investing in a broad range of irrelevant capabilities. After surveying 4000 C-suite executives in the Value Untangled report, Accenture posits that agility featuring high interoperability backed by composable tech is the hallmark of successful brands.
Fosters a "fail fast" approach
In an attempt to "trim the fat" during an economic crisis, businesses often make the grave mistake of jamming innovation and, as a result, fail to develop alternative models. While hacking innovation reduces short-term production costs, it doesn't benefit in the long run as revenue flow stops.
To keep the profit cogs functioning seamlessly, companies must continue experimenting with innovations, embracing rapid failures and swift learning to realign with market needs. Many enterprises and startups have adopted this ideology, and by embracing composability, they can easily construct business components using flexible data and then test the resulting model to see if it's viable in the market.
During turbulent economic times, composability provides businesses with the opportunity missed by traditional monoliths — scalability. With a modular development approach using best-of-breed services, companies can enjoy the freedom to thrive in the face of economic disruption.
---