Building a scalable DXP - Part 3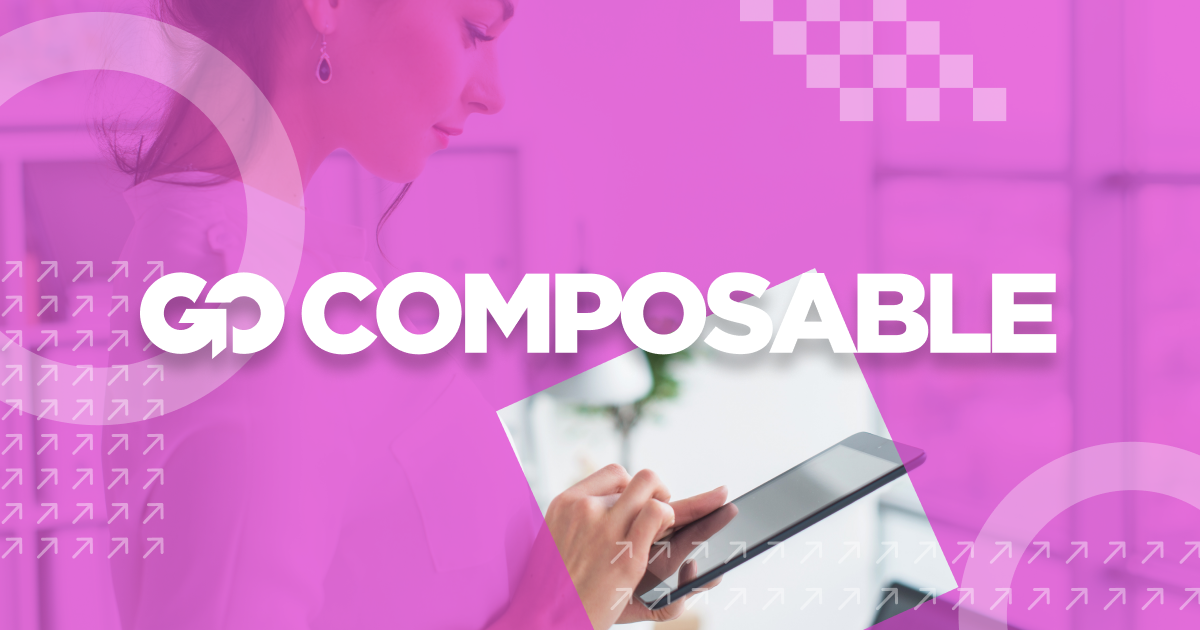 In parts one and two, we covered the basics of building a scalable DXP and how to scale your DXP. In taking on the initiative to scale your DXP, it is fundamentally important to know why you are doing it.
Let's dive in.
Why should I scale?
If building and scaling your DXP sounds like a lot of work and critical thinking, it is. So why should you do it? You may be enticed by the revenue you want to increase or the costs you want to decrease, but if your reasoning only extends to cash flow, you will open yourself and your company up to potentially bad decisions.
Of course, any sound strategy you take with your digital experience platform (DXP) ought to lead to increased financial returns on your investment and effort, but that is only one of many potential outcomes. If those additional returns aren't quickly felt by the team undertaking the work and feeling the brunt of the change process, such as in a bonus strategy or revenue share, then those returns won't be durable enough to instill a lasting approach to scalability in your digital organization.
A DXP puts the customer first
The first reason you want to build a scalable DXP is for your customers. Adopting a scalable approach will allow you to reach them better, faster and more efficiently. It will allow you to continue to evolve your mission and increase your engagement with your audience. Scalability for your DXP means your customers can efficiently interact with your brand, including sales, support and even your community of customers. It means that orders are accurate and filled quickly. It means that the latest and greatest news and information from your company are always right there ready for your customers to experience in their preferred context.
Create and manage more content
It also means that you can create and manage more contexts. Consider a traditional monolithic CMS that is designed purely for publishing on the web. Perhaps you've cobbled together bold-on API solutions that allow you to publish simultaneously to the web and your mobile application, and perhaps you've optimized a slew of copy-and-paste processes to their maximum efficiency. But adding another distribution channel, say, a voice app or integration with an IoT device, feels like months, if not years away from your present state.
Now consider how replacing your monolithic CMS with a headless CMS would tear down walls for your team, allowing your content managers to focus on crafting delightful and optimized content while your designers and developers focus on the presentation of that content in numerous contexts.
Unlock the potential of your people
This leads us to the second main reason you want to scale: your people. Time not spent copying, pasting and emailing content and collateral is time that is available for ingenuity and innovation. As you unlock scale within your DXP, you free up your team to focus on the areas where they can create real value, which is typically a rewarding and uplifting result in your staff's day-to-day work. Although it may be tempting —and at times, necessary — to optimize and scale your DXP or other business processes to reduce team size, that should rarely, if ever, be the sole motivating factor for pursuing scalability.
Instead, pursue scalability across your organization and DXP as if you are upgrading everyone's daily lives or giving them a new suit of clothes to replace the old ones that don't fit so well anymore so that they can do their very best high-value work. Your team will thank you for setting them free, and your customers will thank you for the ease with which you provide them with your services. After all, businesses are run by people to provide goods and services for others, and meeting the needs of both groups of people efficiently and optimally is the definition of good business, which inexorably leads to growth.
A scalable DXP drives business growth
While many companies are fortunate enough to achieve growth, not all of them can achieve scale. Often what holds a business back is more the result of how teams look at their internal systems and processes than it is about market conditions. In fact, by looking deeply and understanding the end-to-end processes within your organization, you have the potential to actually drive demand by making your products better and cheaper than your competitors. This is precisely the outcome Ransom Olds achieved for Oldsmobile in 1901 when he implemented the first automobile assembly line and increased output by 500% in one year.
Today, blazing-fast mobile connectivity, the Internet of Things (IoT), and new devices on the market all point in the same direction: the number of places where your customers expect to engage with your brand online is growing, which means that your capacity to meet them there should also be growing if you want to maintain your competitive edge. By understanding the assembly line that makes up your DXP, you can see each system and step in your publishing process clearly, which will allow you to make intentional changes in your core technologies and people processes that will unlock scale.
We are fortunate to be at a time when there have never been so many tools and options available to optimize and scale your DXP. From back-of-house big data, inventory and digital asset management tools to headless CMS, automation tools and instantaneous publishing on CDN geographically close to the user, the ability for digital teams to reassess their DXP implementation and optimize for scale has never been more within reach for everyone.
Equipped with a firm grasp of what it truly means to scale and the steps outlined above, you and your teams should now be ready to unlock efficiencies that have previously held you back and embark on the exciting journey of scaling your DXP.

Learn about our Developer Fast Track to see how you can start building today.
---