The enterprise content experience platform
We accelerate co-innovation for IT and business teams alike by making MACH easy for enterprises with our Content Experience Platform.
Why top brands choose us
Workflows
Streamline the process of content creation, review, approval and publication and ensure your content governance meets regulatory standards.
I don't have to depend on the developers to do everything. I can go in and make the changes instead of them having to do all the work. Simplicity in the UI, both for content editors and technically savvy people, has helped us.
Hallur Þór Halldórsson, UX writer and Content Designer
Icelandair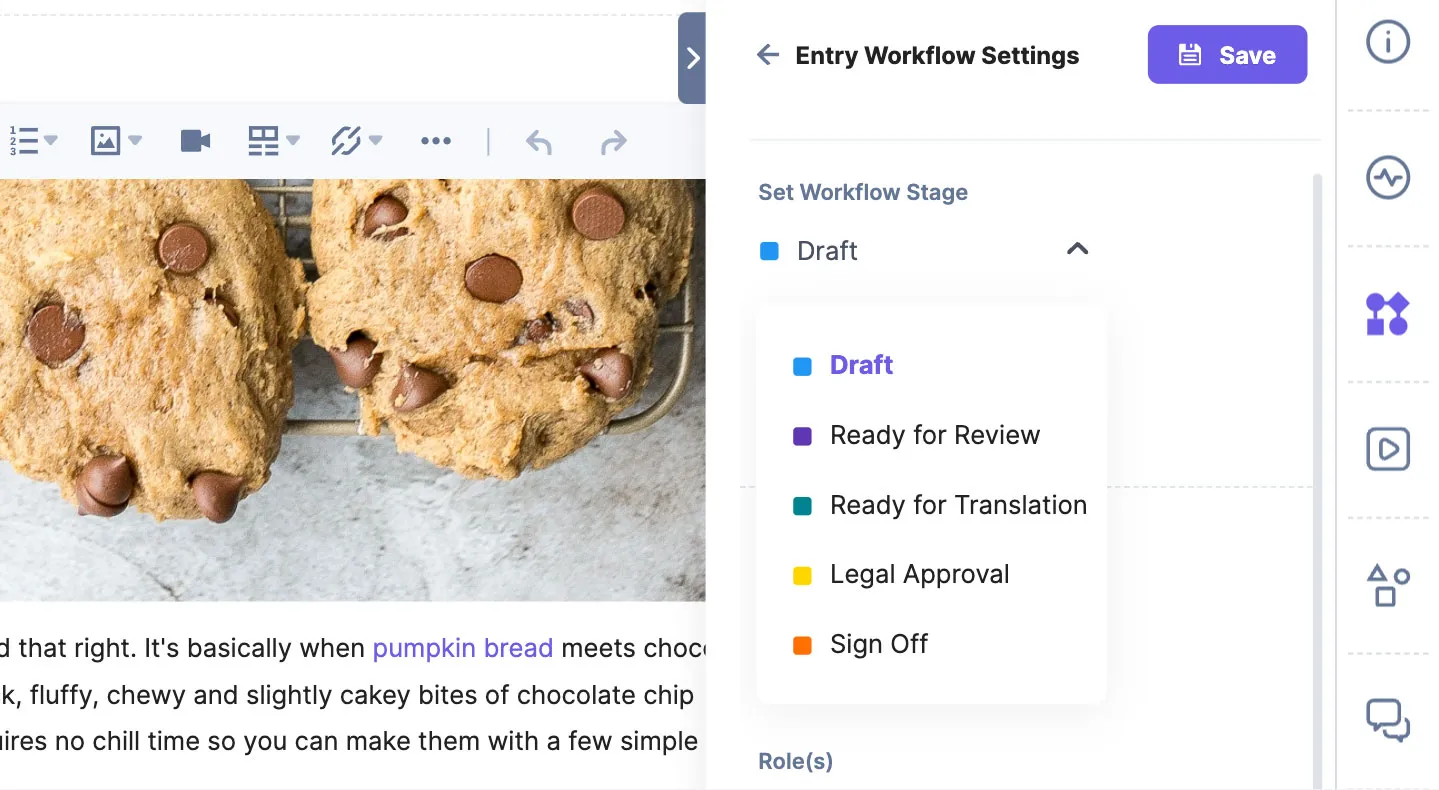 Integrations
Contentstack Marketplace is the hub for Contentstack extensions, apps and integrations built by customers, partners and our own engineering team.
Contentstack features and flexibility allow us to grow the way we believe we need to grow. Contentstack gives us the freedom to try things we previously hadn't considered.
Christie L. Cleveland-Callanan, Senior Product Manager
Freeletics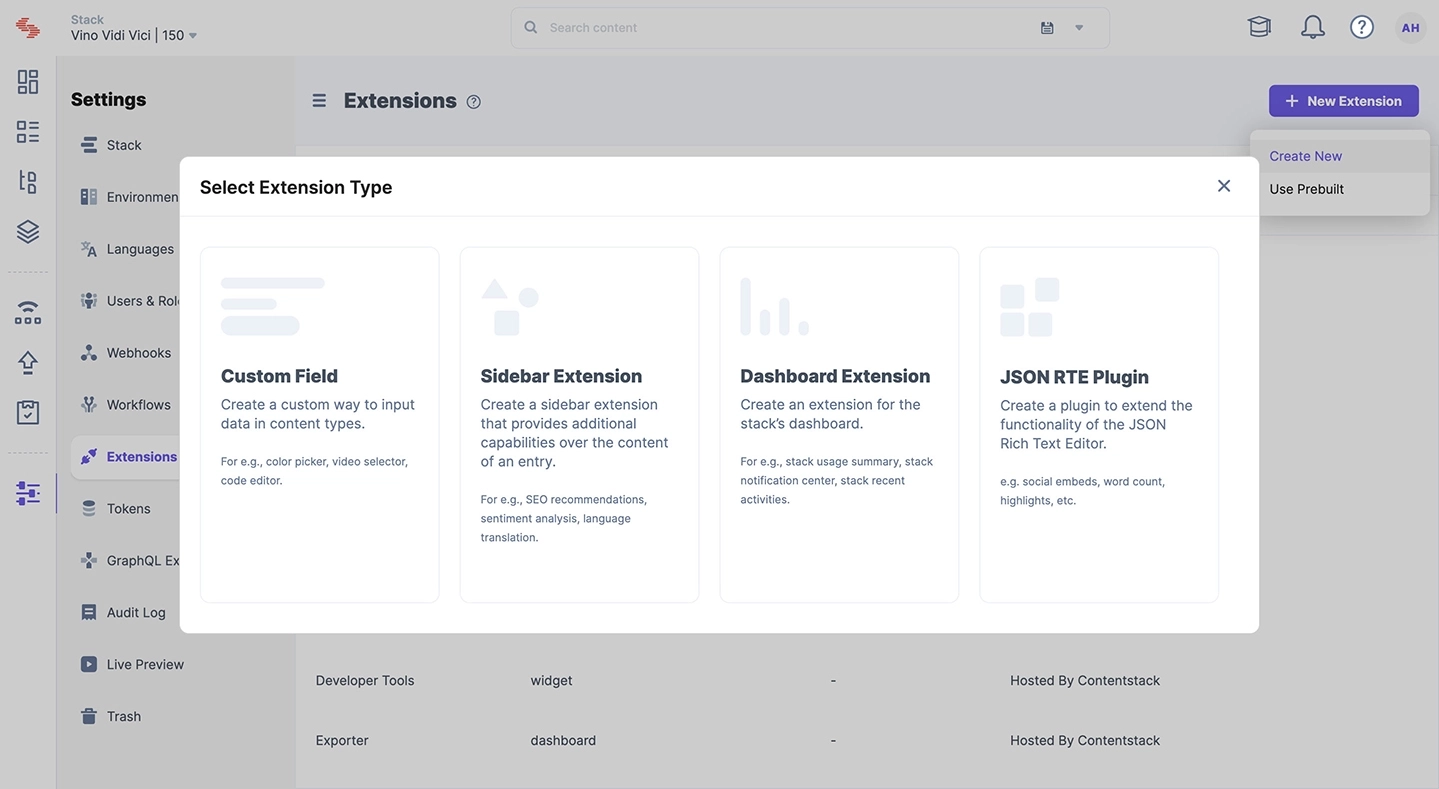 One source
One central content hub with a unified user experience across the marketing technology stack.
We now have one single source for all our content, reducing maintenance issues and costs.
Johnbabu Koppolu, Director of Engineering
ONE Championship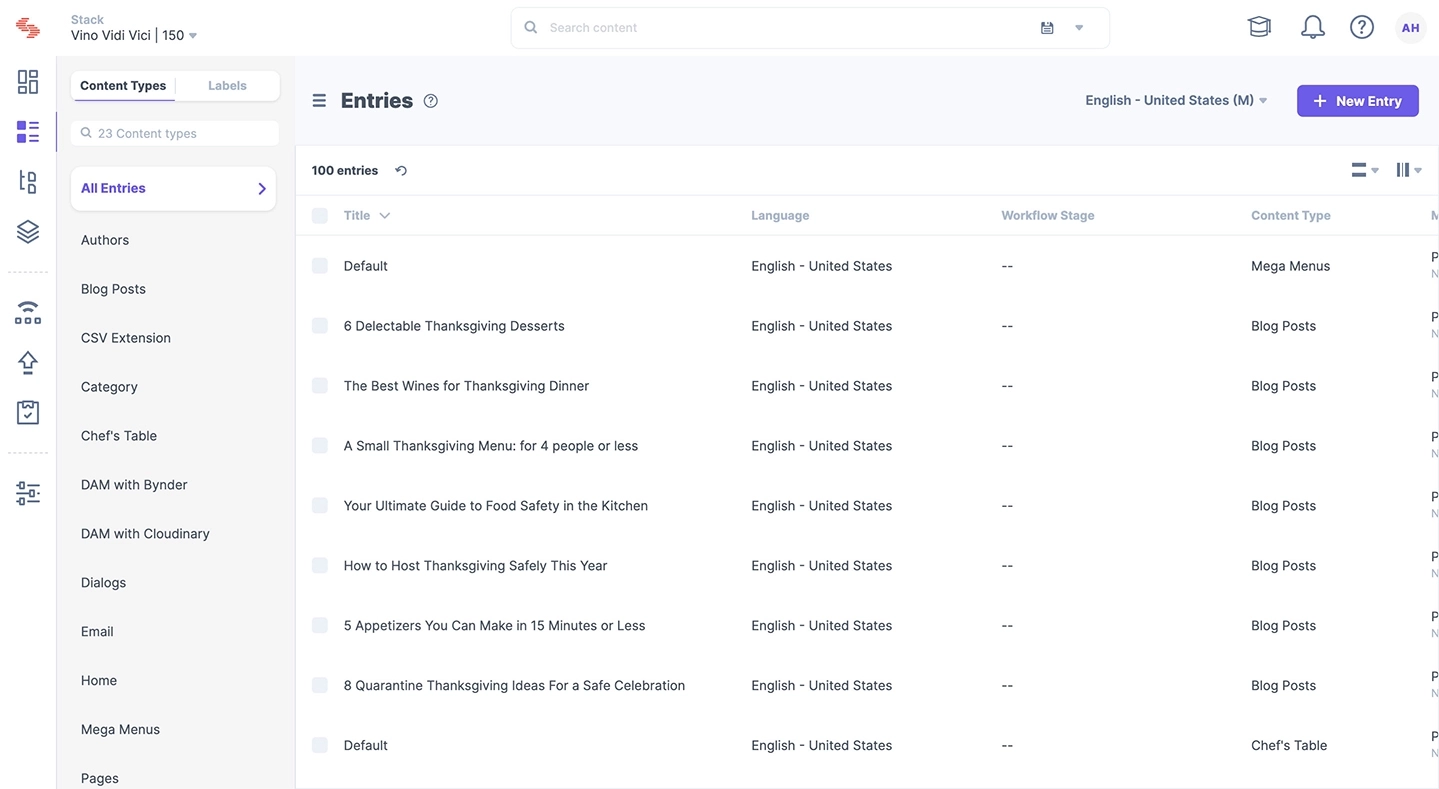 Ease of use
Contentstack's superior user experience means even casual business users get more done, faster and better.
Our company had a very aggressive timeline to both redesign and migrate our website. With Contentstack, we were able to make those changes in no time.
Sylvie Shimizu, Webmaster
Elastic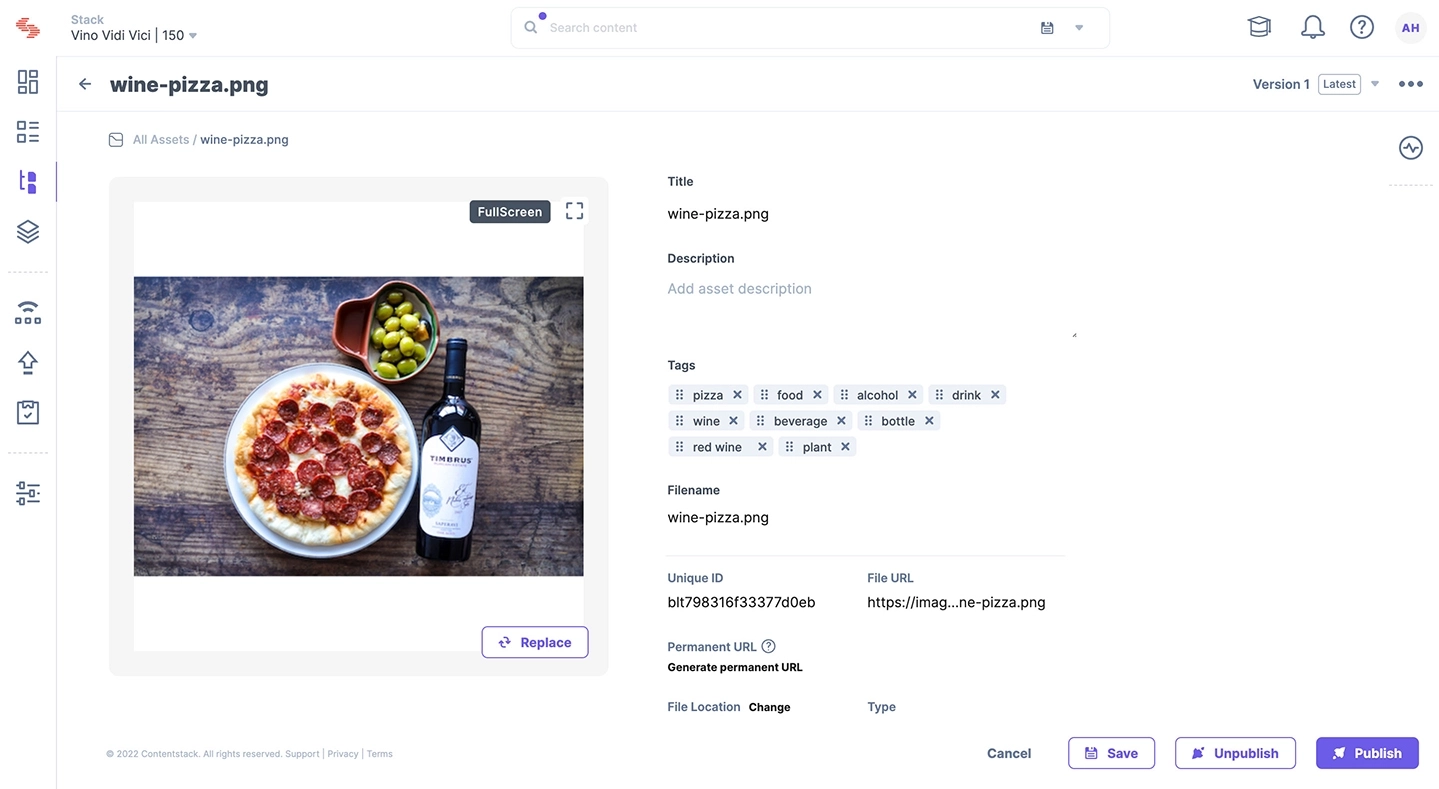 Explore Contentstack
Our content experience platform lets you take charge
of your omnichannel engagement with lightning speed and endless flexibility.
Modular content
Modular content drives a new level of atomic content reuse and real-time assembly of personalized experiences.
Releases
Define releases to precisely time product and campaign launches across all channels and regions.
Localization
Multi-local content experiences ensure your brand resonates with your audiences, no matter where they live or what language they speak.
Headless APIs
With Contentstack, you have the flexibility to build an interface and choose APIs that specifically suit your content goals.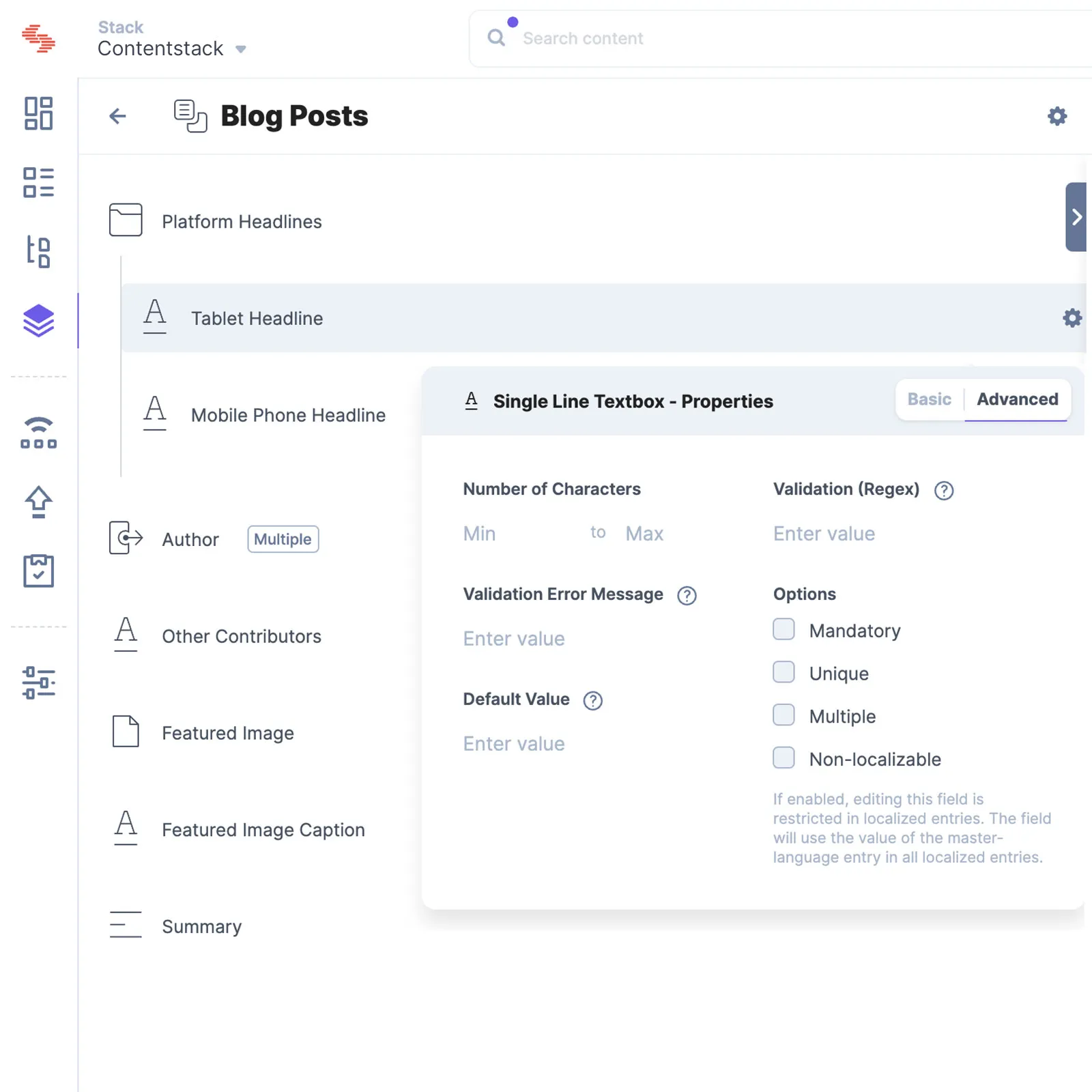 Modular content drives a new level of atomic content reuse and real-time assembly of personalized experiences.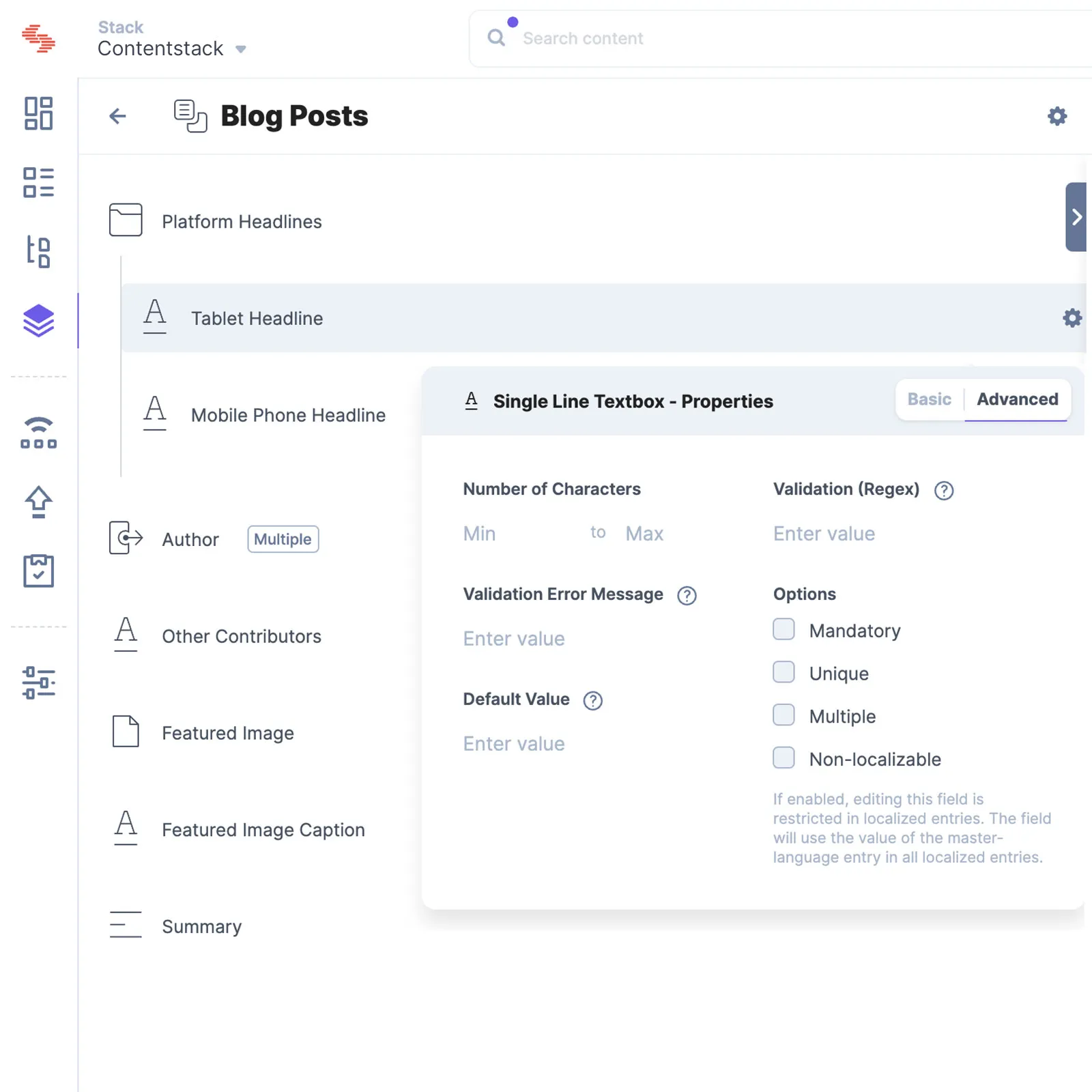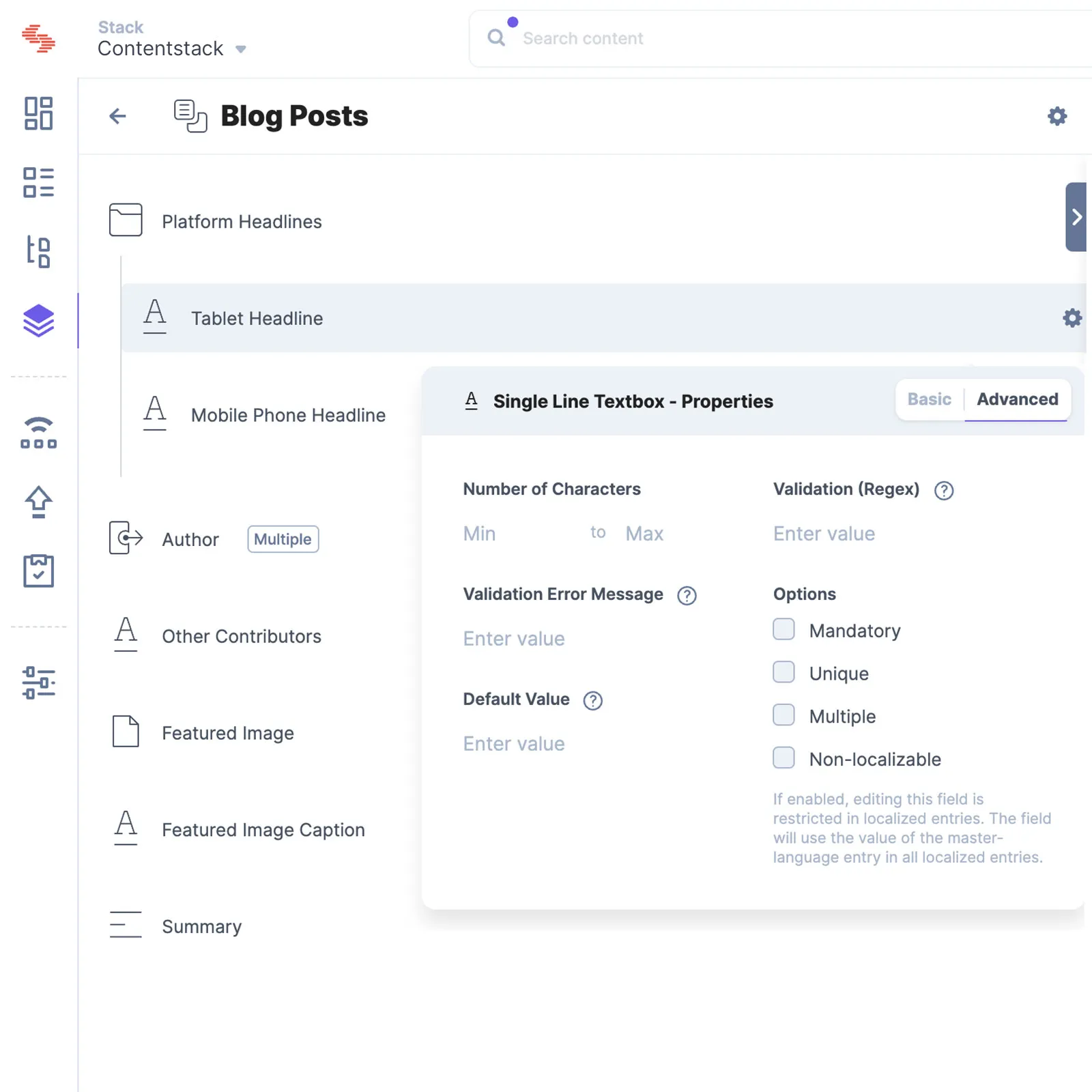 Modular content drives a new level of atomic content reuse and real-time assembly of personalized experiences.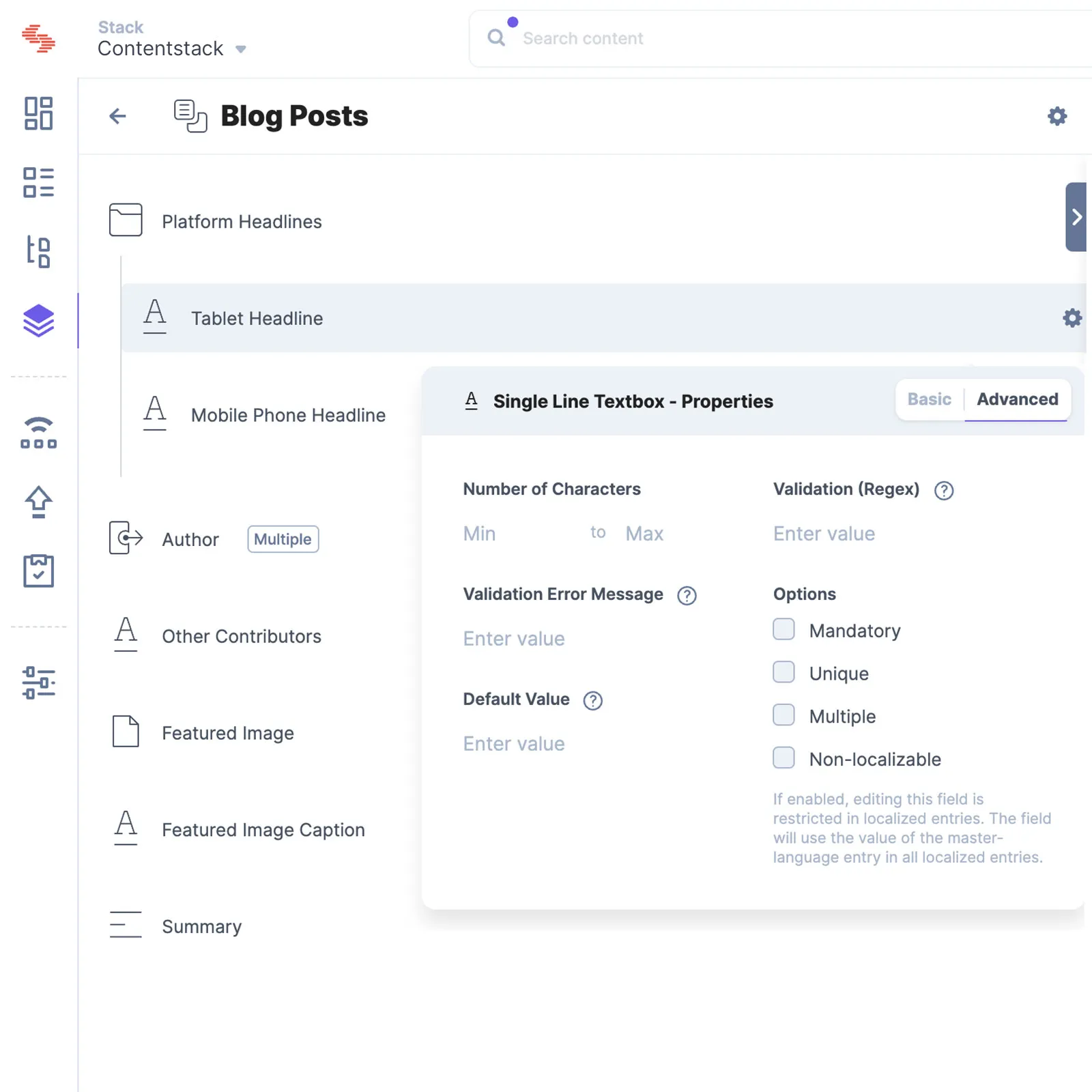 For business teams
With our intuitive interface, your team can create superior digital experiences in
record time, allowing more time for creativity.
For developers
Contentstack is the leading open SaaS CMS in the market, combining the peace
of mind of SaaS with the customization promise of open source.
Care Without Compromise offers unparalleled customer support, advice, and cross-vendor expertise for your team to quickly get the most out of your platform, beyond onboarding and issue resolution, and well beyond industry expectations.
We are a partner, not just a vendor
Dedicated CSMs
Our award-winning team works closely with you to ensure you get off to a smooth start and stay on track for your goals.
24/7 Live Support
In-App Support
Get the answers you need right away, so you can keep your projects moving.
Mission Control Service
Mission Control
Contentstack's Mission Control Team proactively alerts for potential issues --before they can even happen.