Use Task Filter
Note: Before getting started with the Task filter, make sure you are familiar with the key concepts of Workflow and its Stages.
You can refine tasks based on specific filters as shown below: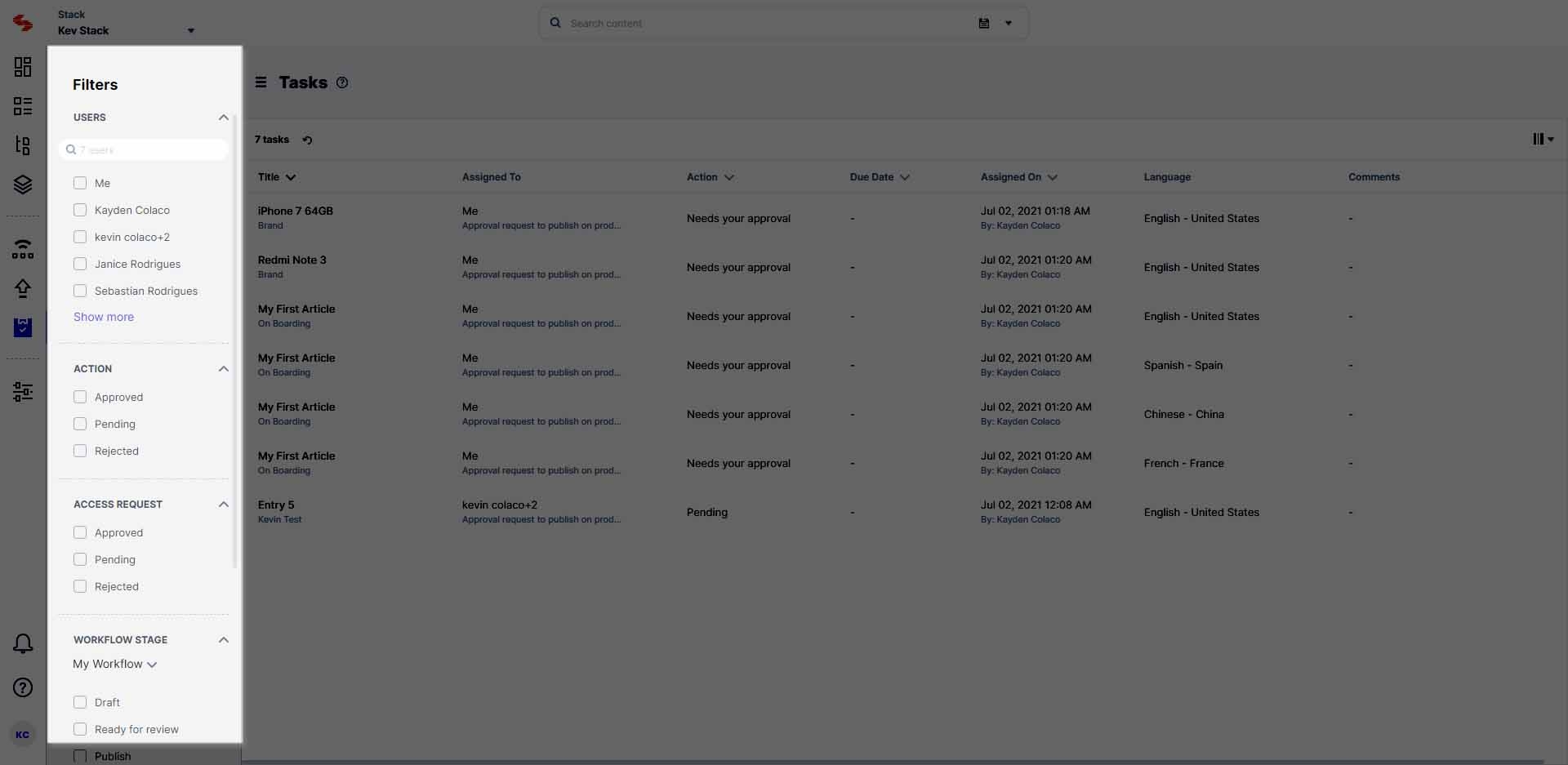 Let's look at the filters that you can use.
By Users (available for stack Admins and Owner): Stack admins and the owner can view all tasks of all the stack users. They can filter the tasks by users.

By Action: This filter lets you refine tasks based on the action that is required by you. Some of the values that you can select here are Approved, Pending, and Rejected.
By Workflow Stages: You will see the list of all the workflows that are available for your stack. You can then select a workflow to view all the stages. If you select any stage, Contentstack will filter all the entries of which the selected stage is assigned to you.
Was this article helpful?
More articles in "Work with Workflows"