Back to Blogs
Make unconventional decisions as your company grows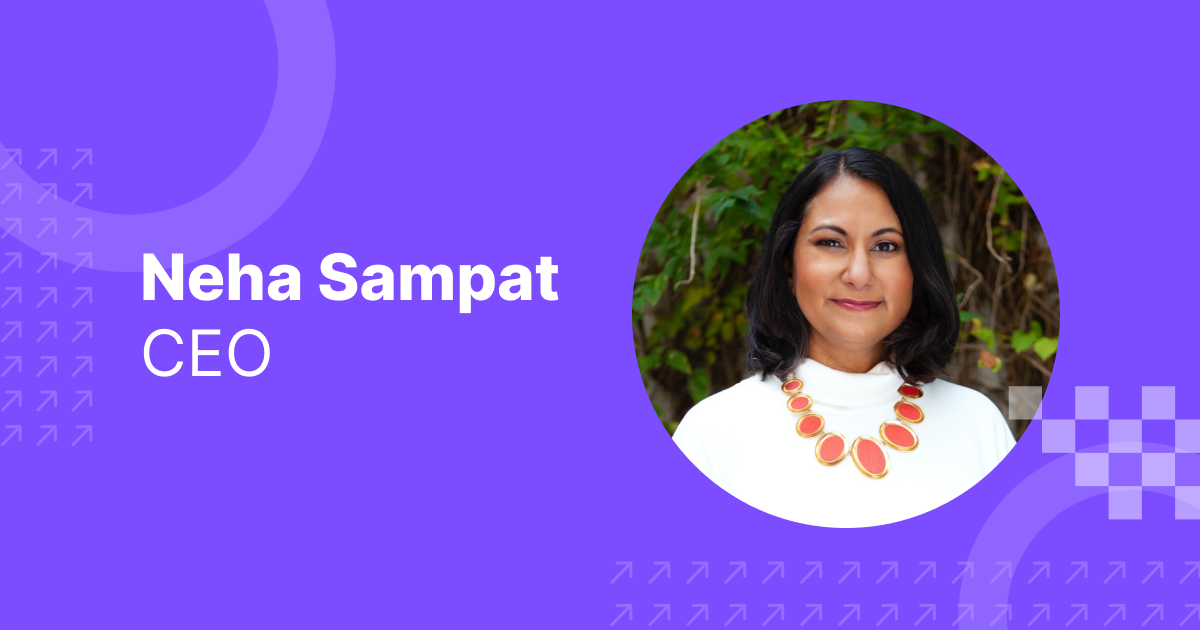 I've always leaned a little unconventional— a CEO sommelier. I am a first-generation Indian American growing up in a primarily Hispanic community with Filipino best friends— a non-techie leading tech company from a non-Ivy League school (that was a mouthful).
It's been a fact of my life and my career. Part of it was because I needed access to the same opportunities early on, so I had to nudge my way through. But another part was more choice. If there's a "book" to live by, I prefer to take what works for me, throw out the rest, and write my version based on values and dreams.
That's led to a lifetime of entrepreneurship and the ultimate dream of leading Contentstack from a product-within-a-service company to one of Deloitte's 500 fastest-growing tech companies this year.
And guess what? I've made some unconventional choices along the way. Here, I've reflected on some of the biggest ones, with help from a recent "People Changing Enterprises" podcast.
Starting where others didn't
From the start, we had a good idea: we built a product the market needed. That's because we created Contentstack due to seeing first-hand the frustration our Raw Engineering services customers were experiencing because of their monolithic CMSs.
The speed of business and culture was increasing, web, mobile, and social media platforms were exploding, and cloud computing was the apparent future. Still, their current systems needed help to keep up.
This early customer testing ground led to customer funding when we spun out Contentstack. It's unusual. Many founders would move immediately to VC to scale fast. But we took longer to stay close to the customer, continue iterating based on demand, and prove product-market fit.
By the time we did raise VC money in 2019, it was for a much more significant sum than we could have a few years earlier. We had laid the groundwork for a sustainable, customer-driven business model (vs. the growth-at-all-costs mentality that became popular). Those anchors don't tend to steer you wrong.
In the People Changing Enterprises episode, Bjørn Kreijen, director of Digital and e-commerce at equipment rental company Boels, also transitioned from brick-and-mortar to digital-first unconventionally.
While he knew the company would eventually move to a composable architecture, he chose the opposite direction at the outset: a monolithic CMS.
This move allowed them to assemble the team and capabilities quickly. "First go for the monolith, make sure that you have the right capabilities on your team, that you have the technological knowledge. And then start decomposing. That's how we did it...But the CMS platform that we chose was built in the cloud, so it made the switch to composable easier."
Investing in Customer Care
We're just one of many who know that focusing on customers is an innovative business practice. Bjørn explained that another unconventional decision Boels made was to build its entire online presence around five customer journeys – not personas (are you a painter, plumber, or landscaper?).
The persona analysis needed to give them a meaningful distinction to build off of. However, they found the journeys differed based on the organizations' size, so Boels ultimately broke those out on a scale from corporate customers to individuals doing DIY projects.
For Contentstack, these are some of the unconventional ways customer care comes to life:
When we hire, we look for signs that candidates care about customers and their outcomes. Our interview scorecard asks if the candidate "Gives a damn."
We built a proactive customer-level monitoring tool based on API usage that catches technical issues before they become a customer problems. This is a win-win because it ultimately helps customers save on infrastructure and helps Contentstack save on support costs.
We created an ecosystem of support from Care Without Compromise™ to Contentstack Academy and the Go Composable website.
In the most unconventional way, in 2021, we acquired a team of CMS experts from Raw Engineering, the service company I launched that served as the origin story of Contentstack. The team pioneered headless CMS years ago, coming home in a real full-circle moment. Together, all these efforts help customers with implementation, overcoming roadblocks, and developing their internal expertise.
Looking for Talent in Undiscovered Places
I didn't go to an Ivy League school. I had to fight like, hell at a previous company to hire someone who became one of my top performers without a college degree.
Why would we revert to old ways of thinking and hiring when we've seen what diversity of thought and backgrounds can mean to an organization?
At Contentstack, we focus on unconventional hires, including partnering with organizations that support mothers' re-entry into the workforce and placing underprivileged high school students in paid engineering internships. Our annual Tech Surf competition in India received over 34,000 applications from students across 3,000 colleges. The winners get a chance to apply for several Associate Application Engineer positions.
We also focus on transferable skills more than direct experience. That's how we ended up with an accountant student as one of our top engineers and a bodybuilder as Chief of Staff. It's about finding people willing to learn and driven to build something and hustle.
We won't change our unconventional ways anytime soon — and neither should companies like Boels. Instead, we'll continue focusing on building the most beloved product on the market by listening to partners and challenging the status quo. Like Judy Garland said: "Always be a first-rate version of yourself, instead of a second-rate version of somebody else."