Back to Blogs
How IT leaders can champion developer-led innovation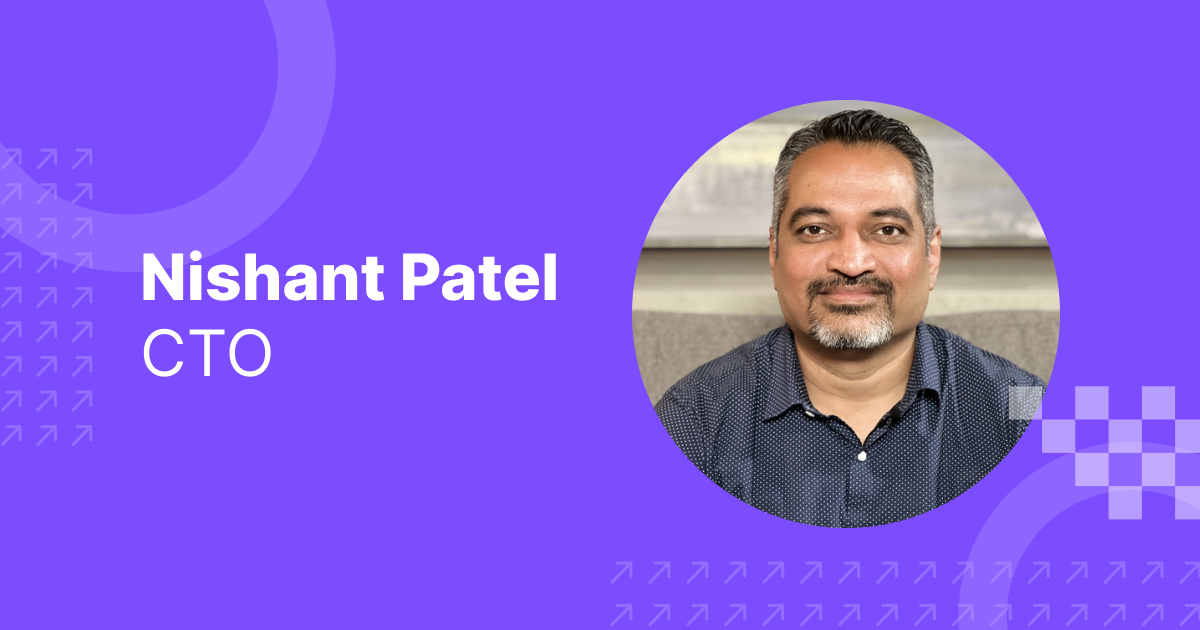 Outside of IT, our role can look like we're just the "fixers" for the organization. Got aproblem? Call IT.
But what's becoming increasingly evident in a post-pandemic, AI-driven world is that our IT teams have a massive role in shaping how the organization pursues innovation and creative customer experiences.
So, how can IT leaders support the growth of developer-led innovation?
As the CTO, I must lead the way for what I want the team to do. One of our Contentstack values is "we are curious trendspotters and brave trendsetters," so I intentionally embed curiosity and exploration into my own – and our team's – processes.
We also discussed this in our "People Changing Enterprises" episodes with the team that engineered Sky Websites: Senior Product Developer Richard Mace and Lead Software Developer Oliver Cavanagh.
The more we can set the scene for developer-led innovation, the better the products and experiences we can offer our customers.
Give the team a box to dream inside
It's hard to set anyone free with the vague directive, "Go think of some great ideas." So, Mace and Cavanagh discussed that every idea their team comes up with should align with their guiding principles:
"This should be a platform that anybody can use. We want to keep it simple and user-friendly. We want things to be quick from a developer's point of view and scalable and automatable. We're happy with it if it fits those guidelines and principles."
For Contentstack, our guiding principle is centering the customers we serve. Whatever makes our customers' lives' easier so they can help their customers is something we want to pursue.
Of course, that can often get incredibly vague, so we've developed persona profiles that break down the needs and complexities of our roles, like the developer, the marketer, and other stakeholders. We check in with the right persona profile when we want to know if an idea aligns.
The idea must also be feasible to develop and fit nicely with our excellent product roadmap. The team understands that if their vision checks all these boxes, I will say, "Let's go for it."
Facilitate the relationship between your developers and customer-facing teams
If you need to see a continuous exchange of ideas within your team, you might evaluate the distance between them and your customers. There needs to be more connection between SaaS developers and their customers today, which is a problem. It's much easier for your team to innovate when they're close to the need. In practice, it's more practical for developers to get close to customer-facing teams versus the customers.
To get these teams together, the leader must lead. Mace acts as the bridge between the editorial team and his developers. The editorial team brings their ideas, needs, and concerns to Mace, and he facilitates discussion among the developers.
That's similar to how my developers and our customer success teams interact. At least every two weeks, I try to meet with Greg Luciano, Contentstack's Head of Customer Success, to talk about his top 10 customer success "wish list." From there, I take the priorities to the team and discuss them. We share our engineering sprints — part of a sprint is dedicated to customer success fixes and feature requests, and the other part goes to our projects.
How can you be the bridge between your developers and customer-facing teams?
Provide the space
If you want your teams to prioritize innovation, it's up to you to set the expectation to go above and beyond and provide the space for them to do it. Too often, developers can get bogged down in the day-to-day - bug fixes, upcoming feature requests, and the next big thing on the roadmap.
I experiment with a revolving door of tools and discuss my findings with the team. It's a clear expectation that I want them to do the same. As a company, we set an objective of 40 hours per person per year (at a minimum) for learning about things that might improve our work and product. That means I'm also held to 40 hours a year, at least.
We provide space in other ways. We carve out a few days a year to host hackathons like DevFest so we can all collaborate and present new product feature ideas. We're also in the middle of our Contentstack AI Immersion program, challenging everyone to learn about how AI can impact their daily roles and present their findings to the team. We'll send the teams with the best ideas to an AI conference in New York.
For the team at Sky, their expectation of trying new things and pursuing innovation was initiated by a director. Mace said she "wanted us to have that attitude of being bold and brave, and operate in a way that a startup would, and push ourselves."
That's why Mace and Cavanagh block time on developers' calendars on Fridays. They call it "Boost Time," and their team has only one priority: to learn something new that they are interested in that will help them in their job. During that time, they cannot take meetings or work on sprints.
If innovation is a priority for your team, it takes creativity on leadership's end to make it possible.
What we do at Contentstack and what Mace and Cavanagh do at Sky may not fit your organization. Ultimately, it is up to your leaders, culture, values, and team to decide what will best pave the way for ideas and collaboration. But prioritizing it will pay off for you, your team, and your customers.