Back to Blogs
How to re-imagine the customer experience, with ASICS' Mindy Montgomery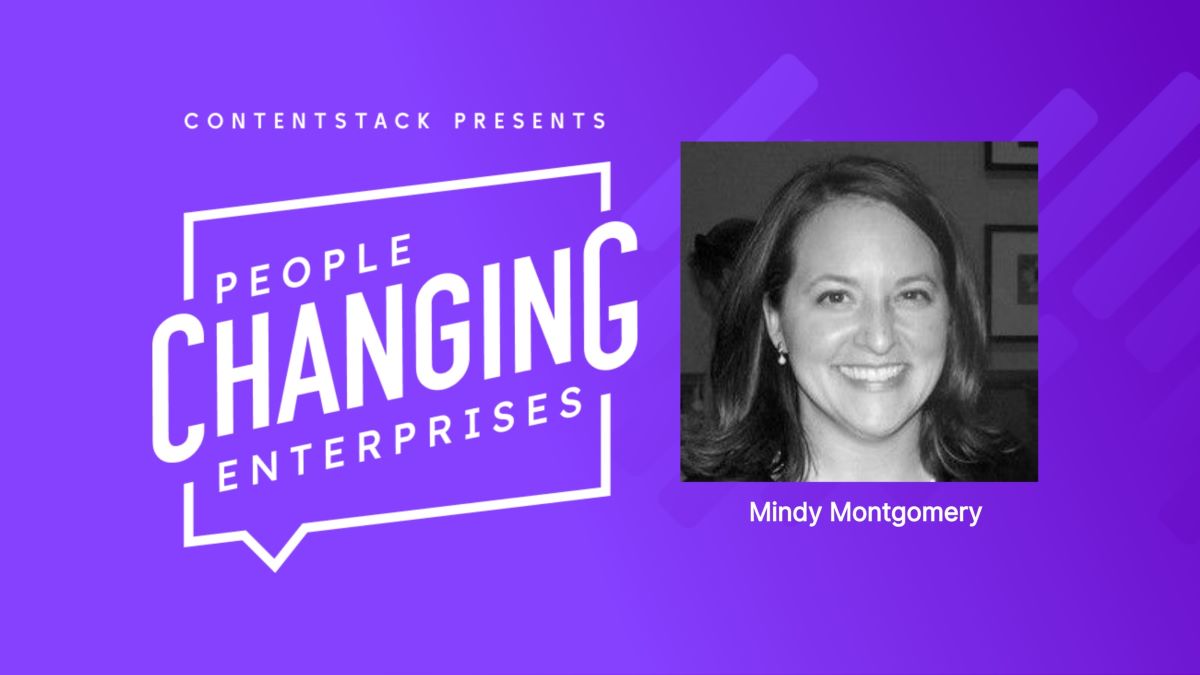 Most people reluctantly adapt to change but others, like Mindy Montgomery, thrive on it.
She worked to democratize consumer healthcare data in the 2000s, working across nonprofits, state and federal agencies. Then she went on to bring digital product management to a variety of industries undergoing digital change, from early Internet of Things (IoT) solutions to digitizing transit. Now she's taking on the challenge of brand engagement as the senior technical product manager at ASICS.
Montgomery recently spoke with us about leading teams that embrace change, how ASICS is using digital to strengthen the brand mission, and the advice she has for other leaders driving changes in customer experience.
Build a library of experiences
For Montgomery, the most exciting career move is the one that lets her jump into new and unfamiliar experiences.
"One thing I really like to do is find new people to work with," she said, explaining that instead of relying on networking or following managers and co-workers to new companies she's more intrigued by positions that push her to create new relationships and fresh ideas. "Building up a library of experiences really helps you figure out how to solve problems because you've been exposed to so many different ways of thinking and groups of people."
Look to hire people with a diversity of experiences — teams with a variety of backgrounds, perspectives and ideas to draw from are far less likely to get stuck in the status quo.
"All of those experiences, especially in the collective, help build the best solutions possible," Montgomery said.
Find your "North Star"
Being able to tap into a diversity of experience in your team is especially important as customer loyalty is increasingly won by brands that engage consumers beyond products and purchasing.
A key way that ASICS is expanding its relationship with customers is by returning to the founding concept of the company. The brand name is an acronym of the latin phrase "Anima Sana In Corpore Sano'' which translates to "a sound mind in a sound body", and ASICS' mission is to help people gain the mental and physical health benefits that come from a positive, lifelong relationship with sport and activity.
"That gives us a lot of really great storytelling opportunities," Montgomery said about the brand's focus on the wider health picture. "Because we can feed not only our products into that, but also the studies that we've sponsored and other experiences of our sponsored athletes, our employees and our brand ambassadors to really help tell those authentic stories."
But you shouldn't wait on someone to hand you a North Star. "Even if the brand or the company doesn't have that, I think that if you get a small group of like-minded people together, you can come up with something that gives you that directionality," Montgomery said.
While she is fortunate that her role at ASICS comes with leaders who have a clear vision in mind, this hasn't always been the case.
"When I worked at a company digitizing the transit experience, we didn't really have a great North Star, but one of the things that we did have was being able to buy and use a bus ticket on your phone. Okay, let's start extending that. In what other scenarios do you use the bus? What if you could use your ticket to the baseball game as your transit ticket? What partnerships do we need to create in order to do that?"
Imagine how the customer experience could evolve, in your best-case-scenario, and build toward that. Having a vision will give your team the confidence to enact meaningful change. "The confidence in that vision comes from incrementally delivering things that show progress towards that vision and solution," Montgomery said.
Expand engagement opportunities
As the customer journey expands to many different touchpoints. A principle Montgomery takes from her experience in healthcare is that there are "no wrong front doors." In health services, this is the idea that no matter how someone enters the healthcare system, they should be able to easily transfer their information and receive benefits from any other service program.
"With our digital transformation, and moving to headless and composable commerce, that's really the same principle behind the things we're doing," Montgomery said. "If you come to asics.com you should be able to find a training plan, purchase that, use it in the Runkeeper app and register for one of the races on our many race registration platforms, all in one place."
To create that connected experience, Montgomery and her team are adopting API-driven solutions that allow them to easily standardize and share data.
APIs make it easier to create more engagement across ASICS's own channels, like sending customers a discount code for new shoes when they log 350 miles in the Runkeeper app, as well as further expand the brand's reach by using open APIs to share content and promotions with trusted third-party partners.
"We want to reach out, we want to be a partnership across your sports journey, be that running, golf, tennis, field sports or anything like that," Montgomery said. "That's something I think is really exciting."
Make friends with RFPs
Evolving the customer experience often means evolving your tech. For many companies, this entails moving away from all-in-one platforms to get up and running with e-commerce and moving toward an ecosystem of best-of-breed vendors that specialize in different areas.
Having a guiding principle can help make the evaluation process more efficient. For Montgomery and her team, this was the idea that they ultimately wanted a fully composable tech stack where any and every component is replaceable. So they seek out solutions that are API-driven and, as much as possible, headless. This helps narrow down the solutions on the long lists gathered from analyst reports, vendor landscapes and recommendations from partners and peers.
"There is a fair amount of enormity paralysis involved," Montgomery said about having to find and evaluate substantially more vendor solutions when companies move away from the monolith. "But you just have to get started."
Mindy Montgomery will be sharing more secrets for RFP success at ContentCon 2023: Register now.