Back to Blogs
Venus Design System 2.0: UI updates for enhanced user productivity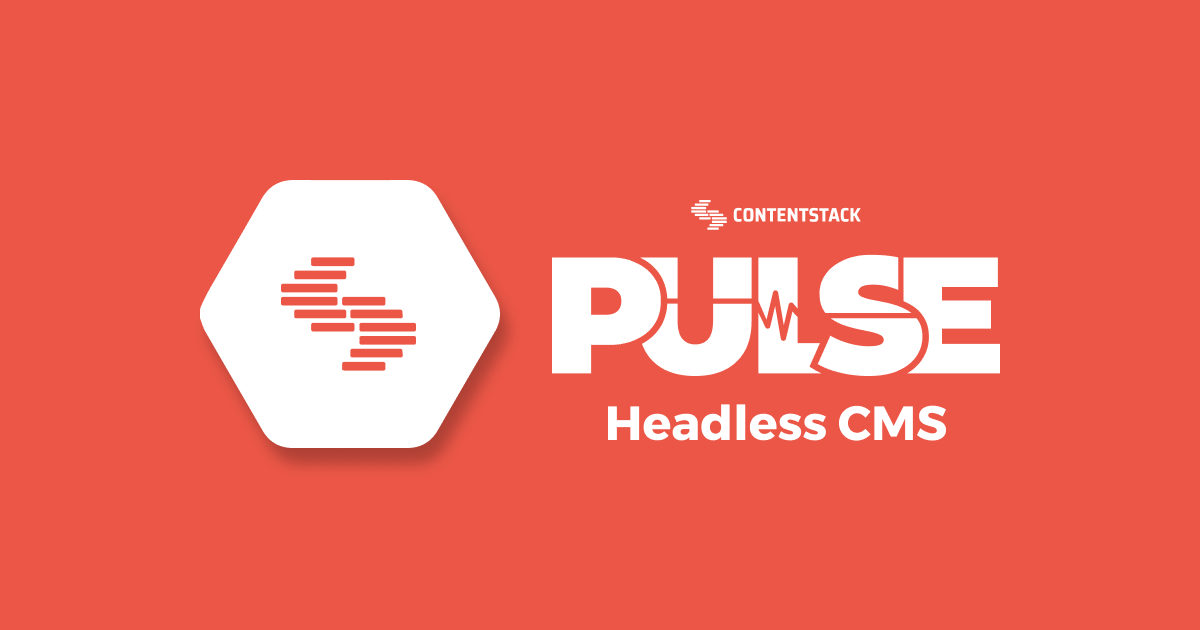 Introducing Venus Design System 2.0
In our relentless pursuit of delivering a seamless user experience for our users, we understand the importance of continuous improvement and iteration to achieve that goal. That's why we're thrilled to share our Venus Design System updates, focused on enhanced user productivity and accessibility. As you may recall, we chose Venus, like the Roman goddess of beauty and love. It is the visual expression of our love and care for our customers.
In this blog, we'll dive into the recent user interface (UI) updates for the content manager screens, taking you behind the scenes of the standardization of design components, user navigation, improved spacing, icon enhancements, and more. Buckle up as we explore these changes that will elevate your experience with our platform.
UI elements & styling enhancements
Refreshed cards on Stacks homepage
These UI updates create a visually appealing and more informative card interface. You will find it easier to navigate and gain deeper information about each Stack.
New background colors, icons, and sectioned design

Improved text spacing for readability

Added total user count per Stack

Tooltips when hovering for truncated Stack names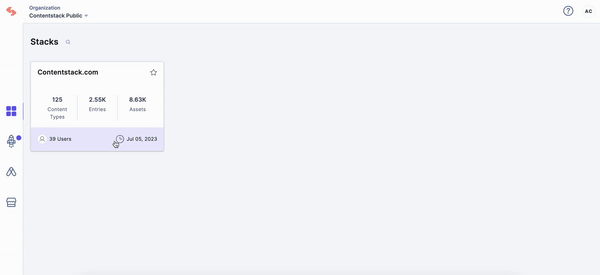 Enhanced accessibility
Our accessibility improvements make the app more user-friendly and inclusive. Users with varying needs will experience enhanced readability, easier interaction, and consistent icon behavior, promoting a more accessible and enjoyable experience.
Tooltips when hovering

Updated fonts and spacing for headings (H1, H2, H3)

Larger action buttons for improved navigation

Standardized family of icons for greater cohesion

Icons now function as buttons with primary, secondary, and tertiary states
Updated user login experience
These updates to our user login page introduce a more user-centric and efficient login experience, promoting ease of use, clarity, and an aesthetically pleasing interface.
Updated user flow for login via SSO, now with buttons instead of tabs

Validation messages are now shown below the text input fields

The "Submit" buttons will be disabled until the validation passes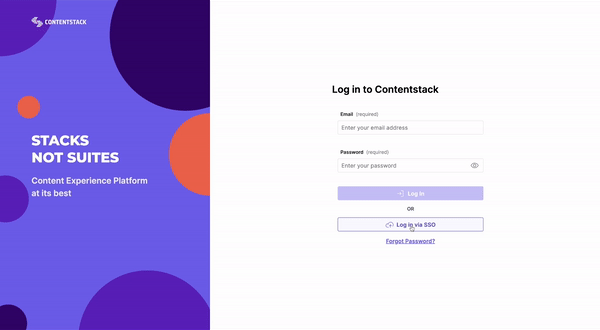 Navigation & layout improvements
Updated Entry & Asset List UIs
The updated tabs components provide a more focused and efficient way to navigate through both the App's Entry & Asset List UIs, making it easier to switch between sections and find exactly what you need.
New toggle navigation between Content Types and Labels tab

Enhanced table filtering, which is now easily identifiable with a filter icon.

Added pagination on the Entry List page

Table resize functionality

Added collapse/expand functionality for the left-hand side menu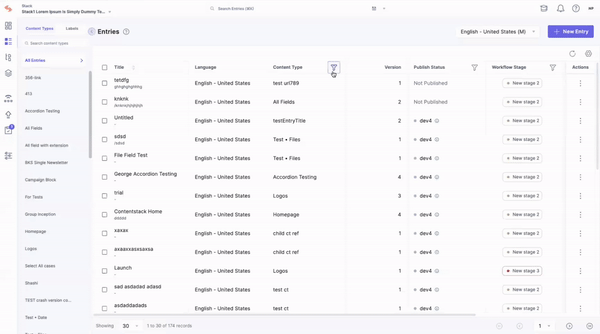 Table management and custom views
With more organized and user-friendly table management, you can customize the table view and manipulate tables more easily, reducing frustration and errors.
Improved table filtering with an identifiable filter icon

Enhanced column management with functionality to freeze/unfreeze columns in table view

Updated asset cards in the thumbnail view

Improved spacing of asset results with a 4-grid or 8-grid view to prevent element misalignment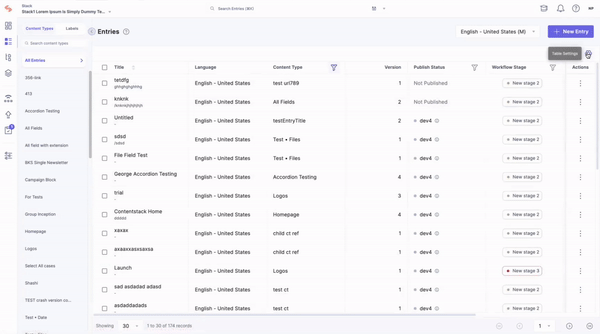 Icon, button & alert refinements
Removed icons for action buttons in pop-up modules
Removing distracting icons on non-destructive action buttons allows you to focus on the task without unnecessary visual clutter, leading to a cleaner and more efficient user experience.
Entry Editor
These icon and text field changes enhance visual clarity and consistency, making creating and editing Entries easier, resulting in a more user-friendly content management experience.
Cosmetic change of icons in entry outline from solid fill to stroke family icon

Outlined border of the text field when you hover over a content block in the entry editor
Alerts
The defined alert colors help you quickly identify different types of alerts, reducing confusion and improving overall user communication within the app.
Defined 4 new colors for different alerts

Information: blue

Messaging: red, amber, gray

What's on the way?
In conclusion, our recent efforts to revamp our app's UI through Venus Design System 2.0 signify a pivotal moment in our commitment to delivering an exceptional user experience. The Venus redesign was just the beginning of this journey, and we're thrilled to see how this innovative design system is already making a positive impact. By meticulously auditing all app screens and implementing audit-suggested changes, we ensure a consistent and streamlined interface across the board.
This initiative is more than just an update; it's a testament to our unwavering dedication to our customers' app experience. As we refine and evolve our UI, we're excited to see how these changes will empower you to navigate our app effortlessly and enjoy a more satisfying digital journey. Stay tuned for more exciting developments of our platform's developer screens, and thank you for being part of our ongoing transformation.