Our last release—Advanced Search and Bulk Operations—was all about giving more power and flexibility to content managers.
This release is for developers.
Contentstack introduces Field Visibility Rules and Improved Content Type Builder that make it easier for developers to create and edit content types. With the help of these features, developers can create dynamic content types, fast.

Field Visibility Rules enable developers to create dynamic fields that can appear or disappear based on rules you specify. The new Content Type Builder comes with an updated look, empowering developers to drag and drop fields and edit field properties quickly.

In this blog, we will discuss these new features, and see how they take your Contentstack experience to the next level.

Field Visibility Rules – Show or Hide Fields Dynamically
Field visibility rules help you set rules that define the visibility of specific fields of your content types.
While creating the content type, the developer can set if some fields should appear (or disappear) on the entry page based on the value entered in the operand field.

The examples below show how dynamic fields makes the process of content creation easier and intuitive for content managers:

Hide the Billing Address field if the user checks the Same as Shipping Address box field.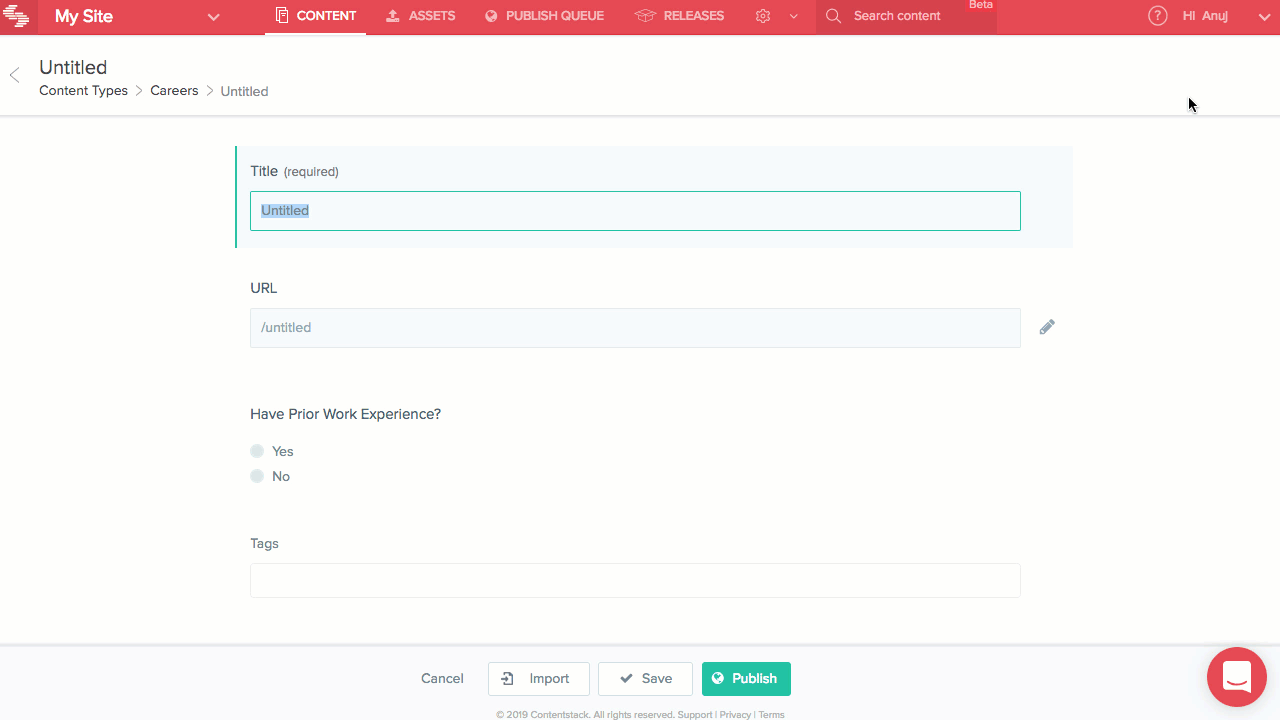 Display the Number of Years field, if the user selects Yes in the Have Prior Work Experience? select field.

These are just some of the examples of showing or hiding fields dynamically. Developers can use the flexibility to customize and manipulate the entry fields based on the requirements and accumulate precise data.

Read more about how you can use Field Visibility Rules to create a dynamic content type.

Content Type Builder – A Fresh Look and Feel

Content modeling is the most crucial process of creating a website or an app. This process happens on the Content Type Builder page. This is where the developer adds fields to the content type and creates the structure of the app.
To make this process easier and more efficient for the developers, we have re-designed the page and have added new features.

In addition to making the page more refreshing and cleaner, we have also made it easier for developers to edit field properties. As you drop or select a field, its properties are displayed on the right side of the page. This ensures that you never miss editing the important details of the field.

This new Content Type Builder page will look as follows: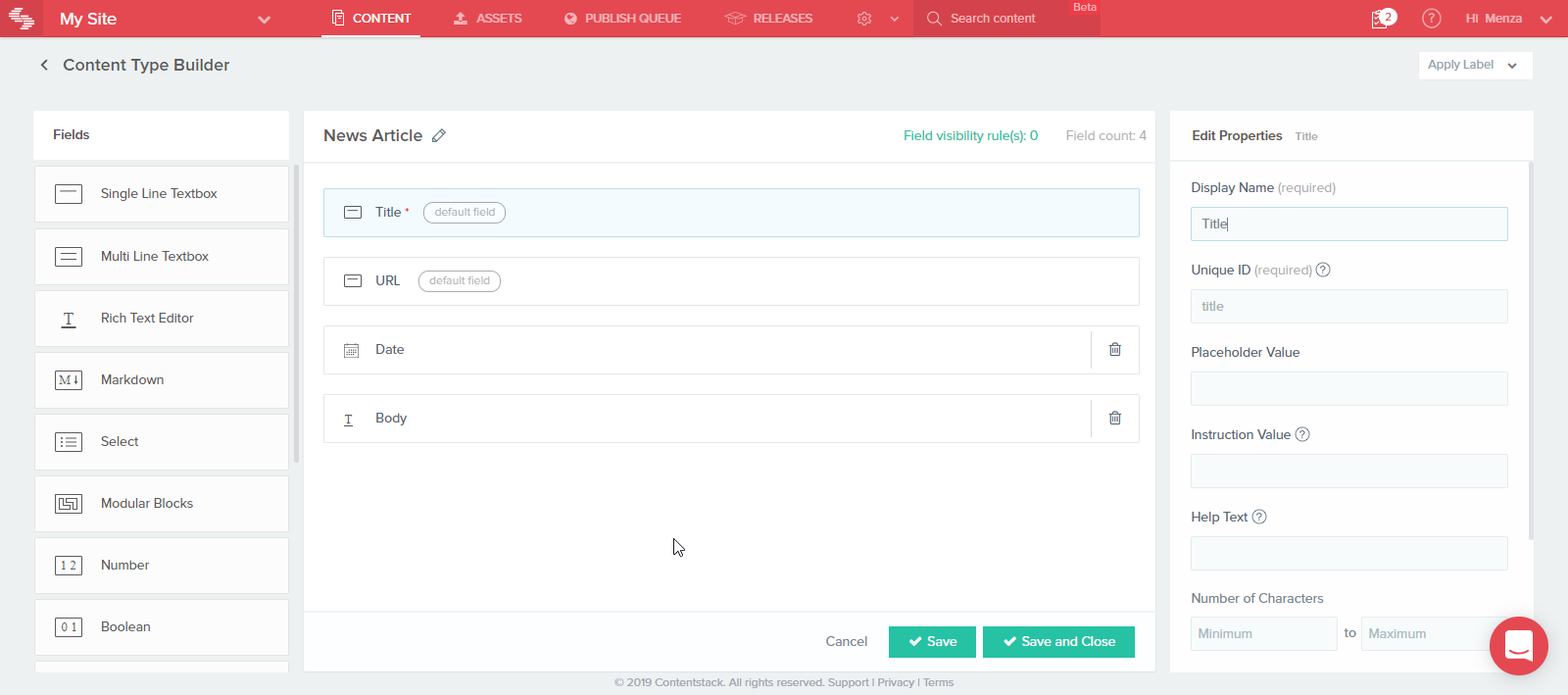 Read more about content types here.