Back to Blogs
Contentstack and the future of AI in digital experience platforms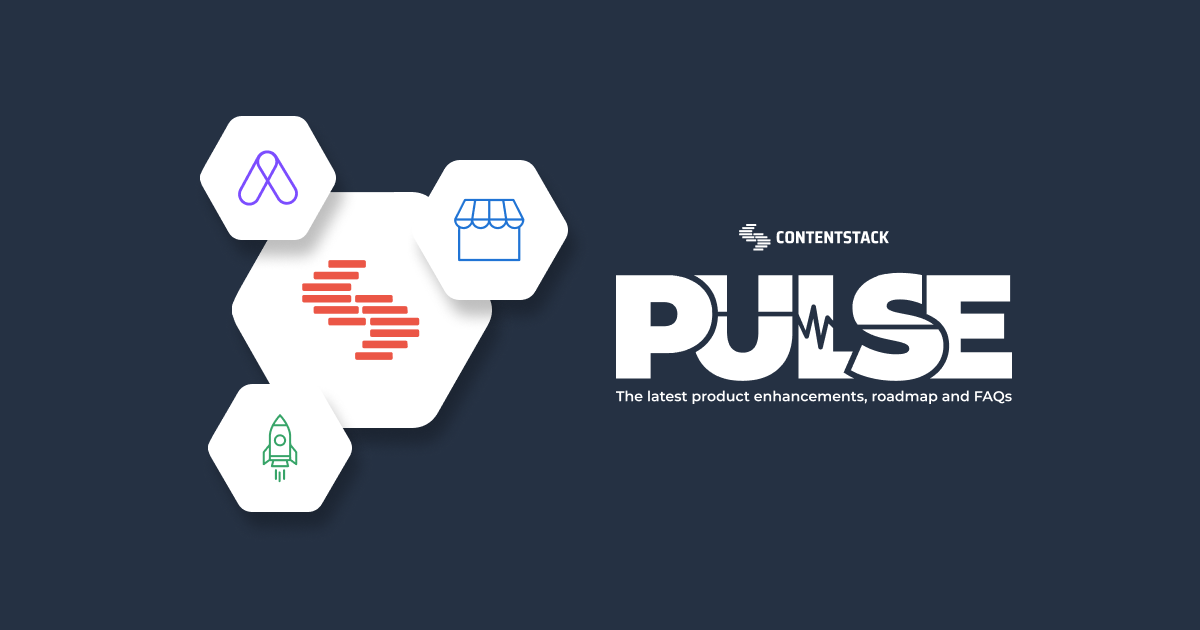 Introduction
The role of AI in shaping digital experiences is a subject of ongoing discussion and interest. A recent Gartner report, How to Realize Value From AI in Key WCM and DXP Use Cases, provides valuable insights into some key areas where AI can make a significant impact on Digital Experience Platforms (DXPs). In this post, we'll explore three of these areas and discuss Contentstack's approach to addressing the challenges and opportunities they present.
1. Content Generation & Experience Composition
Gartner's Take
Gartner emphasizes that AI can automate content creation and management, making it efficient, relevant, and engaging. However, the underlying challenge lies in stitching content together across disparate systems and maintaining the human touch.
Contentstack's response
Gartner's insights pose a real challenge: How can AI be leveraged to create scalable, compelling, and brand-consistent content? To address this, we introduced the AI Assistant, now generally available from our Marketplace. It utilizes AI models to assist in various content generation tasks, such as creating summaries, outlines, and headlines.
Gartner also mentions the importance of underlying content metadata and how its impact on effective content generation at scale cannot be overstated. The AI Assistant is more than just an intelligent widget that can generate prompts; it's been specifically designed for use in a headless CMS, leveraging its understanding of and access to content models and other platform details.
Moreover, our commitment to versatility stands strong. Contentstack believes in offering choice. That's why we've expanded our AI vendor support, offering a range of AI models to power the AI assistant beyond OpenAI's ChatGPT. These models, including those from our recently released Amazon Bedrock integration, such as AI21 Labs, Anthropic's Claude, and Amazon's Titan, provide flexibility and choice for enterprises with unique content generation needs.
Addressing Gartner's concerns about maintaining brand voice, our AI Assistant features Custom Commands. This allows users to create bespoke prompts tailored to their brand's voice and specific platform configurations, ensuring that any AI-generated content is relevant and resonates with the brand's unique identity.
Building on this foundation, we're excited to share what's next—On-brand Generative AI—enabling the AI Assistant to not only generate content at scale but craft it in alignment with a brand's voice and tone.
2. DX Delivery & Presentation
Gartner's Take
Gartner highlights the rise of new DX channels like AR/VR, mixed reality, and IoT devices, which require uniquely tailored content presentation. Machine learning-based presentation is becoming the new standard.
Contentstack's response
We recognize the need for adaptive content delivery and presentation, which is why we've been incorporating AI into Automation Hub. This enables intelligent automation of content workflows and other related processes. For instance, you could create an automation that automatically tags content based on its attributes and context. These tags can then trigger the content to be sent to specific platforms, whether it's social media, mobile apps, or a targeted newsletter, ensuring that the right content reaches the right audience at the right time.
Furthermore, when combined with Contentstack's front-end hosting tool, Launch, it plays a pivotal role in crafting smart workflows that can automate the delivery of digital experiences to all audiences and channels, regardless of scale or complexity.
3. Personalization & Optimization
Gartner's Take
Gartner's report highlights that AI, particularly machine learning, is set to revitalize the field of personalization. It enhances traditional rule-based methods by offering a deeper, more individualized understanding of customer needs across the entire DX lifecycle. However, the report also notes the challenge of maintaining accurate and unbiased content classification.
Contentstack's response
One way that we're preparing to advance AI-driven personalization is through our upcoming release of On-brand Generative AI. This technology utilizes retrieval-augmented generation (RAG) to anchor AI-generated content within the parameters of a customizable 'brand vault.' Managed by the organization, this vault informs the content produced by both the AI Assistant and Automation Hub, supporting a host of various use cases, including:
GenAI personalization: Automatically target segments with GenAI.

AI prompt chaining: Create complex yet consistent AI responses.

AI analysis: Analyze logs, data, or schema and send reports.

Fact checking: Use external sources to fact and quality check.

Multi-source augmentation: Supplement AI interactions with data from external systems.

Semantic source data: Create structured data for AI to ingest & learn.

Dev intelligence: Code suggestions, checking, and suggestions.

Project monitoring: Track progress and predict bottlenecks with AI analysis.

Smart QA processes: Use AI to evaluate incongruencies in data and send alerts.
Conclusion
The Gartner report serves as a valuable guide for the challenges and opportunities that lie ahead in the integration of AI into DXPs. At Contentstack, we're committed to evolving our platform to meet these challenges and seize these opportunities. Our ongoing work in AI—from our AI Assistant and Automation Hub to the forthcoming On-Brand Generative AI capabilities—are a reflection of this commitment. As we continue to innovate, we aim to set new benchmarks in helping our customers deliver exceptional digital experiences at scale.