Back to Blogs
Contentstack Partners with CS YOU to Expand Access to Customer Success Jobs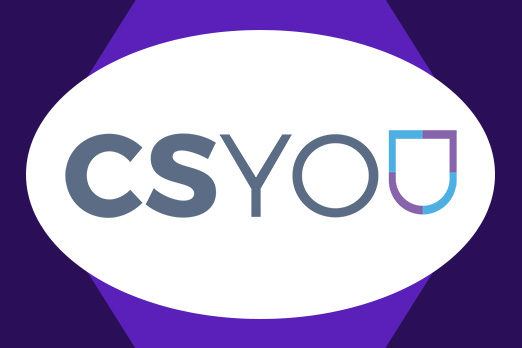 With the proliferation of new technologies and tools, there is a huge demand for customer success professionals. The role of the Customer Success Manager (CSM) has become one of the hottest careers in technology, but not all jobseekers are reaping the benefits. Only about eight percent of CSMs are Black or LatinX, reports customer success company Gainsight.
That's why Gainsight and SV Academy, the employer-driven online vocational school, recently launched CS YOU, a new program that offers training and placement in entry-level Customer Success Associate roles for members of groups underrepresented in the tech field. Contentstack is honored to be a Charter Partner in CS YOU. With our fanatical focus on customer success and interest in using technology to break down barriers, this training and development program is a perfect fit for Contentstack.
Spanning 15 months, the CS YOU program includes training, a paid internship, and up to 12 months of coaching for customer success associates and their managers when they achieve full-time employment. The program provides access to the CS network, professional education, and mentorship, empowering associates to develop social capital and increase their wages. By supporting jobseekers with ongoing guidance and professional development, CS YOU will provide a pathway for long-term career success.
ScaleUp investor Insight Partners helped drive the program's sponsorship strategy, helping to bring 25 Charter Partners, who will fund the tuition and placement of CS YOU's first group of jobseekers. Charter Partners including Contentstack, Hootsuite, and Udemy have committed more than $600,000 to the program.
Contentstack's long-term vision is to use technology to break down barriers for better human connection and greater equality. Along with being a Charter Partner in CS YOU, we've supported Black Girls Code and offered coding camps for kids. Recently, our co-founder and CEO Neha Sampat was chosen as one of the Best CEOs for Women and Best CEOs for Diversity by Comparably, an organizational culture and compensation evaluation platform. We strive not only to provide a best-in-class product, but to create a more inclusive and equitable tech sector.
At Contentstack, we pride ourselves on providing outstanding support through our amazing customer success team. We know that having the right support in your corner is key to accomplishing your goals, whether they include launching a new product or launching a new career.