Back to Blogs
The Digital Secrets of Retailers Who Are Thriving Right Now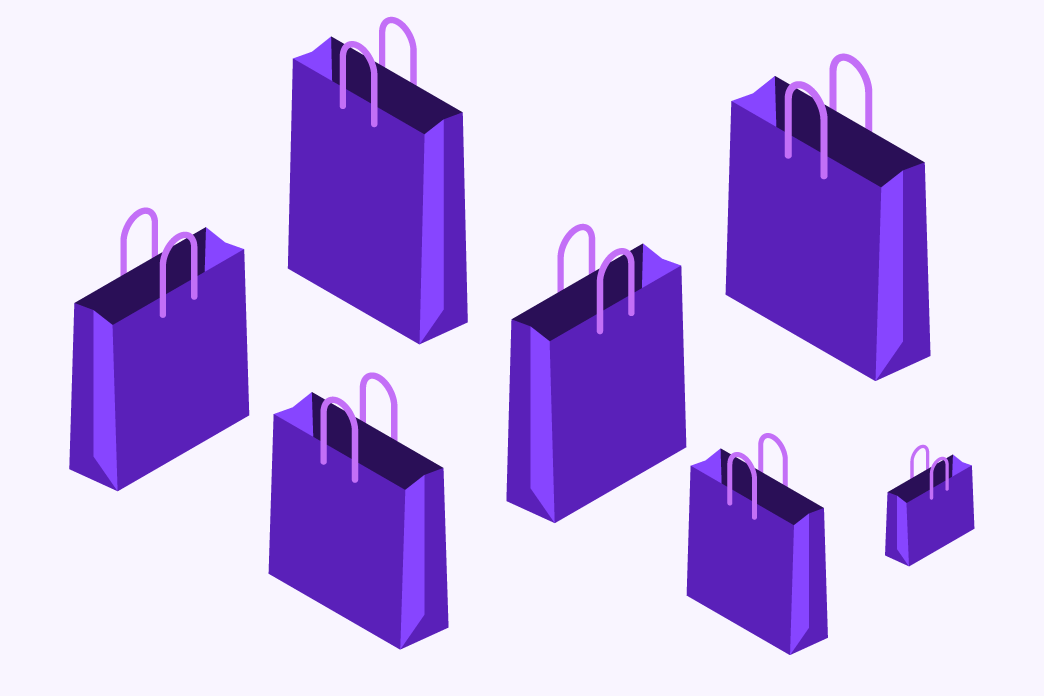 It's no secret that over the past few months, online shopping has changed dramatically. Since COVID-19-related restrictions began, e-commerce spending is up 46% (Signifyd Commerce Network). Online commerce has gone from occasional pastime to fundamental necessity, supporting everything from consumer health and well-being to recreation and much-needed distraction, putting into sharp focus all the digital capabilities that retailers must possess to accommodate this shift.
This wasn't supposed to happen. Of course, digital retail has long been a quickly-growing and developing field, spurred on by the likes of WeChat and shoppable Instagram feeds. But what we are seeing now is an acceleration of digital commerce development by orders of magnitude compared to where we would be today without the global lockdown. According to the Atlantic, "online shopping's share of total retail sales has been increasing approximately one percentage point per year, but a recent UBS analysis predicted that COVID-19 will immediately increase that share from 15 percent to 25 percent — a decade of change concentrated in several months."
What does this mean for retailers? On the surface, it seems that the winners and losers of this situation have been foretold — the retail giants will "win," the mom-and-pop shops will "lose." But the boundary between those who struggle and those who thrive (and even give back) is not as clear-cut as it might seem. It's not only about size and cashflow. Indeed, there are digital symptoms that can be isolated as indicators of stability and success in retailers as they respond to today's reality:
Bridging the online-offline gap
Yes, even as we are supposed to stay indoors, the online-offline gap looms for retailers. Clearly, the supply chain is straining to respond to the growing demand across the board, especially among providers of essential goods like pharmacists and grocers. But even more illuminating is growth in areas that normally would not have been so important had customers not been forced to take to them online.
Take a simple example of a customer who isn't able to go to the nail salon and tries to buy a nail polish kit online. It's not easy to see on most online shopping systems what the true color of a given nail polish is. The customer might end up buying three different colors, which she can't return because the delivery chain is struggling. For the same reason, she may have to wait three weeks for something that ideally she'd like to have right now. What this customer really wants is to buy the ideal color online and pick it up in a sanitized bag at the store next door and take it home.
Taking what would typically be bought offline and selling it online is nothing new. Direct-to-consumer industry disruptors like Warby Parker and Casper mattresses have been doing it for over a decade. But the crux of the matter is that adapting these operating models for larger retailers has, until now, been a "nice-to-have." Now, suddenly, it's a necessity. Both the urgency and importance have changed completely. And at the heart of it is a simple, yet elusive goal: make it as fast and easy as possible for your customers to buy the things they want.
Ability to scale
Bringing the physical world to digital and vice versa remains a pressure for many retailers, but even those who are considerably digitally advanced are struggling to keep up with the overnight shift to online shopping. Many grocery stores, for example, had no process ready to scale up, and as a result are leaving money on the table, unable to meet increased demand.
On the other hand, there are others for whom it has been surprisingly easy. One of our customers, a global toy manufacturer, has seen a tripling in traffic over the past few weeks as parents rushed their online store. Their sites auto-scaled, their customers didn't experience any frustrating slow-downs, and the retailer didn't lose any orders.
Responding to a sudden spike in demand is not just relevant today. If this crisis shows us anything, it's that such a spike can happen any time, whether on Black Friday, Christmas, or due to some unforeseen circumstance. Retailers who invest in scalable technologies know that and are prepared now and into the future.
Ability to pivot
In addition to merely handling the web traffic that comes from customers who know that they want to buy, businesses might be leaving money on the table if they are unable to proactively reach their customers with personalized, empathetic offers. Again, something as simple (but frustrating) as a missed hair salon visit can be abated with a message through a grocer's loyalty app, offering a discount on a home hair color kit and a step-by-step video tutorial. It may be prohibitively expensive for a lot of companies to spin up offers like this right now — while others, who have devoted time and budget to developing their personalized multi-channel offering, can leverage the full benefits of this business model while creating genuinely helpful experiences for their customers.
In a recent report titled "COVID-19: Take Immediate Action to Help Customers," Gartner recommends that
"Executive leaders focused on digital business transformation should help customers deal with the COVID-19 economic shock and recovery by taking the following actions:
Remove friction for customers by providing "how we can help you" options and eliminating reasonable gotchas, like waiving airline change fees.
Provide advice to customers by reaching out to the most valuable with personalized advice and orchestrating proactive action, like custom logistics services.
Identify new ways to help customers each week. What was market-leading last week is now basic and expected.
Decide what becomes permanent post crisis. For example, retain digital options like online yoga and continue sending "how we can help you" emails to customers who "opt-in."1
There are many other admirable ways that commerce businesses have been able to pivot during this crisis, such as leading window and door manufacturer Pella, who have been making face shields for their local communities — as well as continuing to run their business (and even expanding into virtual offerings). Many others like Brooks Brothers, Prada, Diageo, and LVMH are pivoting parts of their supply chain to aid in the production of critical items like face masks and hand sanitizers.
Whatever it looks like, being able to quickly adapt to real-life circumstances and implement rapid change has always been important for retailers. But right now, it might truly make the difference between those who struggle and those who thrive.
What retailers can do now
In the same report, "Gartner analysis reveals that 71% of even the most digitally advanced companies are not helping customers with their most pressing questions and problems."1 Does that mean that retailers whose technology is limiting their ability to adapt to the current circumstances must admit defeat? Not necessarily.
The lift and shift that is required to move to a scalable, agile MACH technology like commercetools or Contentstack is much faster than many companies believe. That means, in a matter of weeks from today, you could already have implemented a scalable content management technology to bridge your app, in-store, and web environments. Hard as it may be to believe, many customers have told us that they overestimated the amount of effort that it would take to migrate.
It may be more cost-effective to switch to scalable technologies now rather than remain with the status quo. Once this crisis is behind us, consumer expectations will not lessen. Investing in technology that grants businesses the agility to respond to customer needs in the moment is not only going to pay itself back in direct revenue through online sales now, but is going to continue to pay dividends in the form of digital scalability, adaptability, and CX flexibility over the long term.

For more about the costs, benefits, and speed of switching: hear three real case studies in our May 26 webinar with commercetools.
Take action in this defining moment
Ultimately, how retailers adapt to the situation will be formative for their long-term customer relationships. Coming out of this period, customers will not remember the first brand to email them about a sale. But they will remember those that made their, or their communities', lives a little easier. According to Gartner, "COVID-19 and economic shock are a defining moment for you as an executive leader. Customers will remember how you help them, or fail to help them, for years to come."1 Retailers can, and should, take note, that there is still time for action, and the opportunity to connect to customers has never been greater, or more valuable, than today.

Sonja Kotrotsos spoke about the secrets to the modern retail experience in our joint webinar with commercetools. You can read more about it and view here: Popping the Hood on Modern Commerce: The technology you need to be a true omnichannel retailer.

1. Gartner, "COVID-19: Take Immediate Action to Help Customers," Kristin Moyer, Hung LeHong, Rui Zhang, 30 March 2020. (Gartner subscription required)