Personalization is incredibly important for driving business results—yet doing it at scale can be incredibly difficult to achieve.
When it comes to personalization, technological innovation is a double-edged sword. While it has made communicating with customers fast, customizable, and dare we say easy; it has also changed consumer behavior and expectations for good.
Whether a lack of funding or a lack of understanding has kept your organization from pursuing personalization up until now; today we're going to explore the benefits and tools behind personalized communication so you can build a business case, justify the budget, and remain competitive in a changing world.
The Power (and Profit) of Personalization
Personalization isn't just a nice little "extra" for customers—it has become a differentiating factor and a driving force when it comes to growing loyalty, revenue, and conversions.
Lock Down Loyalty
According to Jeff Rosenfeld, VP of customer insight and analytics for The Neiman Marcus Group, "Personalization is the new loyalty."
Today, implementing personalization to lock down loyalty looks less like providing in-store customer service and more like using technology to observe and act on unique, personal customer information.
Moreover, this modernized approach to personalization is working.
Consumers that enjoy personalized experiences are 44 percent more likely to become repeat customers. Nearly 40 percent of consumers who are pleased with a personalized experience tell their friends and family about it—and over 20 percent positively mention it on social media.
A survey of over 200 digital marketers found that a whopping 96 percent believe personalization is a great tool to help grow their relationships with customers.
What's more is that personalized communication has been shown to heavily influence the way consumers—especially Millennials, a powerful consumer group—interact with brands and whether or not they choose to continue to interact with those brands.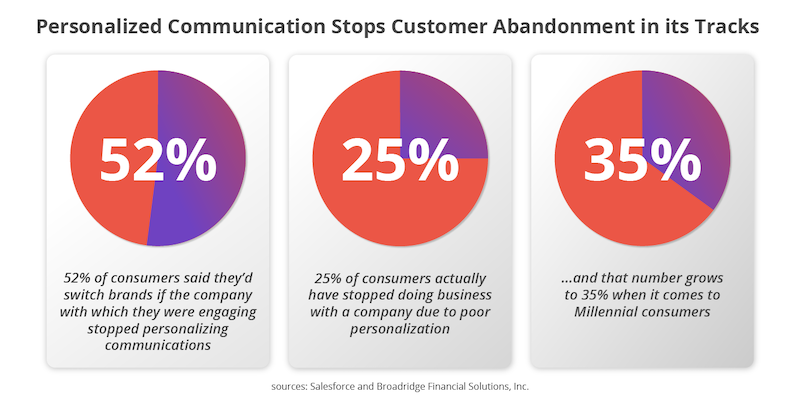 Rev Up Revenue
In their 2017 State of Personalization Report, the customer data experts at Segment discovered that 40 percent of consumers spent more than originally planned after receiving personalized communication. Also, nearly half of respondents admitted to purchasing something they didn't even intend to buy thanks to personal recommendations!
So it's no surprise that brands that are creating personalized experiences with the help of digital technology can rev up their revenue by as much as 10 percent—and they're doing it two to three times faster than their non-personalizing peers.
Leaders in providing personalized communications are capturing the lion's share of profits while followers are losing out on customers, sales, and market share.
By 2025, Accenture estimates that companies that can nail it when it comes to optimized, personalized digital experiences will generate nearly $3 trillion.
Will you invest in personalized communication now to grab your slice of that pie?
Catapult Conversions
One survey of 350 marketing executives found that personalizing their email communications and products boosted their conversion rates by 6 percent—which is pretty significant when you consider the average email conversion rate is under 2 percent!
And after analyzing 330,000 call-to-action (CTA) buttons over the course of six months, Hubspot found that personalized CTAs—no matter the channel—converted 200 percent better than generic versions.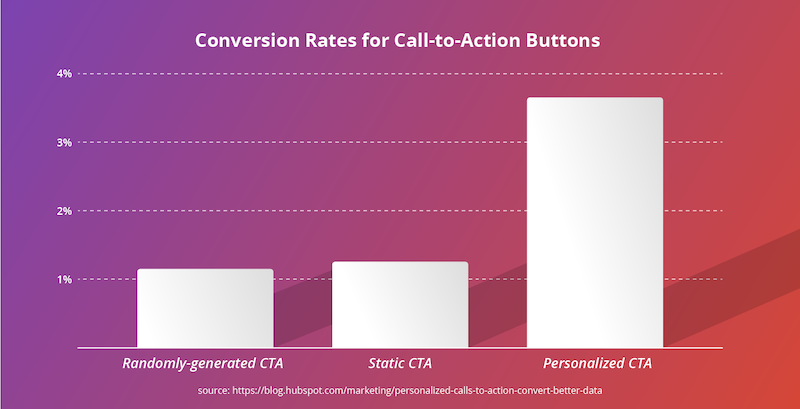 To Lead the Pack in Personalized Communication, You Must Move Quickly
Like we mentioned before, personalizing consumer experiences at any significant scale can be pretty difficult without the right knowledge and tools.
That's why only about 15 percent of companies can be considered leaders in personalization. While another 20 percent report experimenting with one-to-one marketing, only 13 percent feel their messaging is truly customer specific—and only 7 percent have seamlessly integrated personalized communication across channels.
Thankfully, that means there is still room for your organization to catch up and become a leader in personalized communication—but only if you do it soon and do it right.
Here's how.
How to Achieve Personalized Communication at Scale
As the connective tissue that ties an organization's marketing efforts together, content is the heart of the personalized consumer experience.
It's vital that your organization can serve consistently-personalized and valuable messaging wherever it's being consumed; whether that's on a smart billboard, social media app, video streaming service, and beyond.
Thankfully, there's a technology that makes this effort far more affordable—and enjoyable—than doubling your staff to recreate and republish your valuable enterprise marketing content over and over again.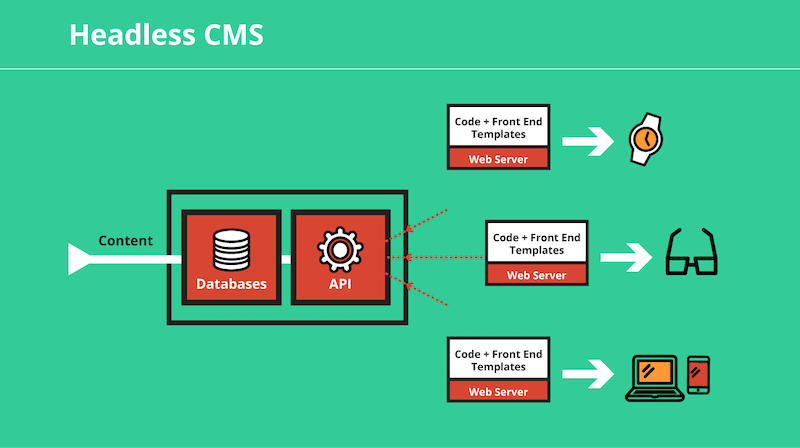 A headless content management system (CMS) integrates content management tools via Application Programming Interface (API). What that means is that it separates content from how it's displayed. So while the marketing team is creating and distributing personalized content, the engineering team is free to create the best visual interface and use an API to call that content via website, mobile device, software platform, automobile, VR headset, a voice-activated device, Jumbotron, or whatever tomorrow's technology may be!
Because headless content is modular and decoupled from functionality, any piece of content can be personalized, optimized, or otherwise updated without affecting other content modules or breaking the way it's displayed. Not only does this mean IT and marketing teams can both work on the same content delivery project at the same time, but it also future-proofs content and empowers it to scale infinitely.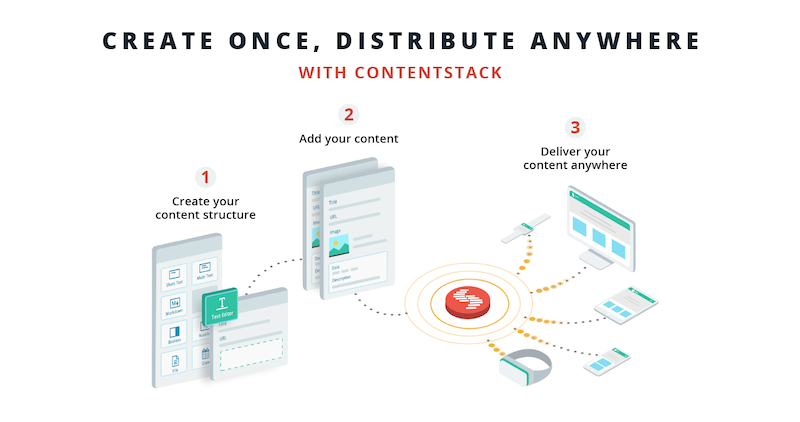 Contentstack headless CMS, in particular, is designed for integration. Need to implement tools to help you personalize communications? Contentstack simplifies integrating best-in-class customer relationship management (CRM) platforms, translation services, AI tools, A/B testing applications, analytics parsing, and anything else you can imagine.
Ready to go headless and grab your piece of that three-trillion-dollar pie? Read up on headless CMS, figure out how to shop for your own, or get in touch today to try one out for free!