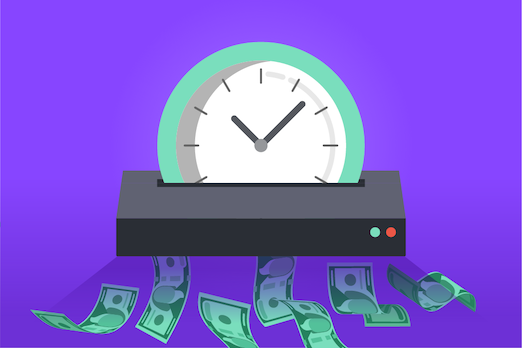 In this digital age, IT investments are far from sunk costs. IT has become a business enabler that directly supports the bottom line. That's great news for technology leaders, who now regularly find themselves with a seat at the decision-making table. However, it also increases pressure on technology teams to show results faster than ever.
While no one questions the need to keep email systems running, the cost associated with upgrading your content management system (CMS) might be a tougher sell. But investing in a headless CMS will not just save time and money in the long run — it will start paying for itself as soon as you bring it online. It allows your technology and content teams to work more efficiently and generate results faster.

This guide shows how to minimize the time to value for your headless CMS deployment, complete with practical advice on quickly taking advantage of the flexibility and scalability that only comes from going headless. There are two critical components to make this happen: Understanding the benefits and knowing how to get there as quickly as possible. We'll cover them both, starting with the benefits and then showing some examples.
What Is a Headless CMS?
A headless CMSs separates content creation and management in the backend (the "body") from the frontend, where the content is formatted and distributed (the "head").
Application programming interfaces (APIs) then deliver the content stored in the back-end repository to any device or channel — from websites to social media platforms, mobile apps, email marketing campaigns, your customer relationship management (CRM) database, and beyond.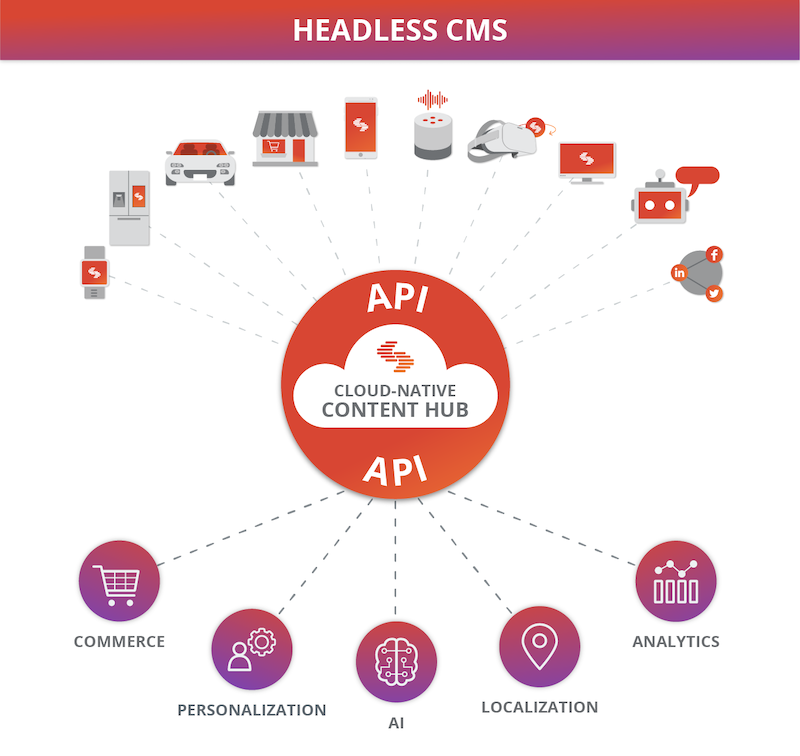 The content flexibility and scalability that headless CMS enables make it ideal for brands that need to deliver experiences across consumer touchpoints.
Why Organizations Choose a Headless CMS to Maximize Value
From FinTech to publishing to online retailing, a headless CMS is the solution for brands competing in an omnichannel market — a market that is only getting bigger. The rise of the Internet of Things (IoT) and connected devices alone has created a dramatic spike in around-the-clock connectivity as well as the number of channels upon which people can consume your content. Already, 69% of U.S. households own at least one smart home device. And, the total number of IoT devices is projected to reach 75.44 billion worldwide by 2025.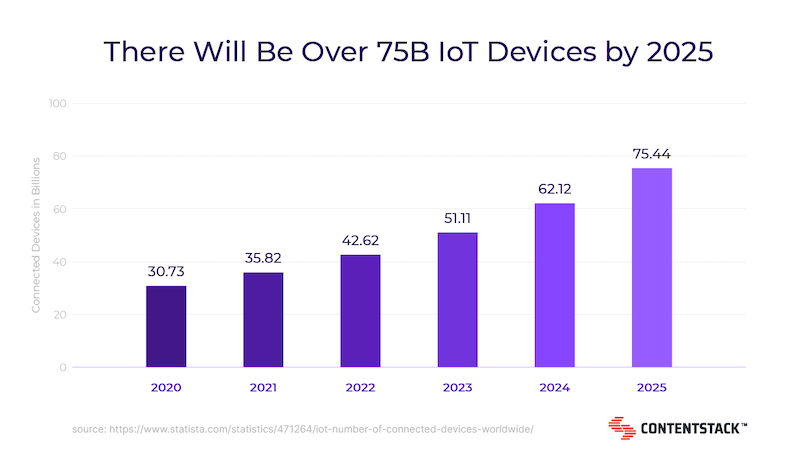 Today, savvy companies choose a headless CMS because they need to distribute more content to more digital destinations in less time, and headless is hands down the most efficient and effective way to do so.
3 Ways Headless CMS Helps Brands Minimize Time to Value
With an increasing number of non-web endpoints entering your omnichannel universe, you can hardly afford not to consider a headless CMS. Here's how headless can help maximize value in your organization.
Improve the Customer Experience on Your Existing Digital Platforms
Consumers interact with an average of six touchpoints before making a purchase. And, they expect the experience to be seamless across all of them. In practice, that means if you're a retailer that needs to update a listing, your customers expect to see the same listing information no matter what platform or device they're engaging on.
A headless CMS helps you deliver that kind of flawless experience by eliminating silos and providing a single source of truth that everyone on your team can work to optimize and publish on-brand and up-to-date content.
Reach Existing Customers on New Touchpoints
As new technologies emerge, from today's smartphones to tomorrow's VR kiosks, your customers expect new ways to engage. Stay relevant by showing up to the party early, whether it's in an IoT-connected refrigerator or the dash of a new self-driving car. If you have barely moved beyond mobile, a headless CMS is your gateway to exploring a whole new omnichannel frontier.
Introduce New Customers to Your Products
Whether you started as a brick-and-mortar business or you're a brand new cloud-native start-up, a headless CMS is the fastest way to grow your customer base quickly in an omnichannel environment. Using a headless CMS, you can create content once and reuse it as often as you need using APIs.
If you're starting from scratch, you reap all the benefits of agility and scalability right from the get-go. The modular nature of headless CMS also means it integrates easily with legacy systems, so your team can still use their favorite apps without having to copy and paste content across platforms.
If it sounds like headless CMS can help virtually every brand with something, that's because it can. At its core, a headless CMS minimizes the time it takes to generate ROI and value by providing the flexibility and scalability that organizations need to ensure consistently delivering high-quality content anywhere.
The Top 5 Benefits of a Headless CMS
There is a long list of benefits from adopting headless CMS, but they fall into five main categories.
Improving System Performance
As content needs to become more dynamic, traditional CMSs are burdened by the additional weight. But headless CMSs don't have this problem because APIs deliver the content — it isn't embedded in your website or app's code. That means, with headless CMS, consumers experience faster load times — which has a significant impact on bounce rate and, ultimately, revenue generation.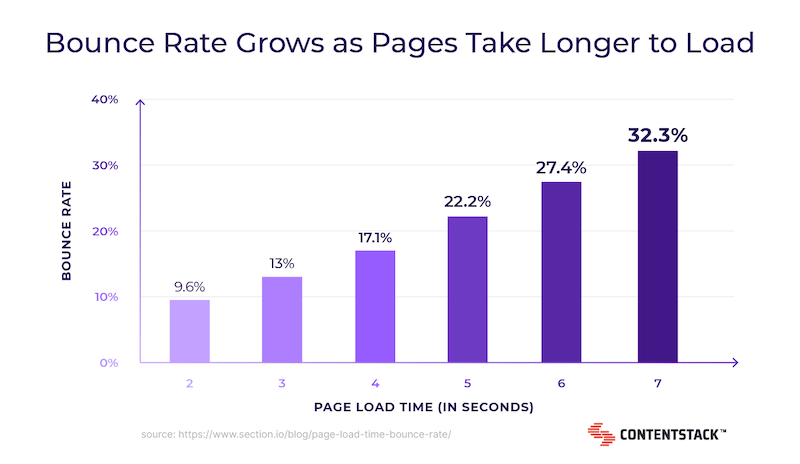 Future-Proofing Tech Investments
As technological advancement marches on, maintaining and adapting legacy systems will become increasingly unsustainable. Every moment your tech team spends building workarounds for a traditional, monolithic CMS, the time it takes to see a return on your content investment grows. But by using a headless CMS that employs APIs to deliver content, you make today's work easier while giving yourself the flexibility to use new platforms in the future.
Some new device or channel on the horizon? Great, create an API, and get your content out there! That's infinitely faster — and in the long-term, less expensive — than retooling your monolithic CMS every time a new device hits the market.
Giving Developers More Flexibility
With a traditional CMS, developers have to dive into code to change the content — an arduous process to fix a small typo. But with headless CMS, developers can unleash their creativity to build front-end displays that focus on aesthetics and user experience, all while coding in the languages they already know and love. Even better? When they need to make changes to the frontend, they can do so without having a ripple effect on the backend.
Leveling Up Your Marketing Chops
The API-first approach of headless CMS makes it easier for marketers to take advantage of strategies that are hard to implement efficiently with a traditional CMS. MarTech solutions like marketing automation, augmented and predictive analytics, and predictive lead scoring all integrate seamlessly into headless CMS via API. This allows your marketing and sales teams to refine their campaigns and tactics in a way that traditional CMSs can't match.
An extensible, API-first headless CMS also makes quick work of personalization and localization by integrating third-party data. This fuels tailored content creation while allowing you to publish multi-language content simultaneously.
Increasing Efficiency for Content Creators
Research from the Content Marketing Institute confirms that much content-related work is still done manually, which leaves lots of room to improve processes and workflows.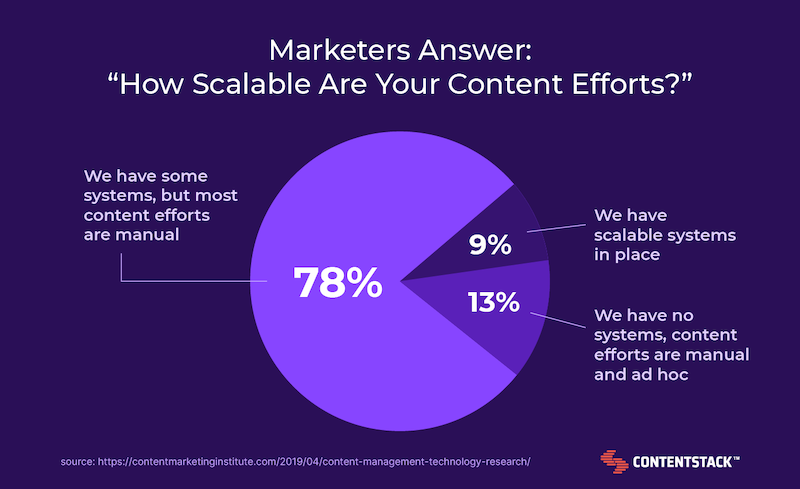 By separating content from the way it's displayed, a headless CMS empowers content creators to focus on what they do best: Making compelling content!
Using the modular, labeled, and searchable content stored inside a headless CMS, new webpages, social posts, and campaigns can be created or adapted in minutes. This streamlines the process of delivering content because no one has to locate or recreate it. Not only does it save time and reduce errors, but it also allows content teams to distribute more high-quality content faster.
What does that mean for the bottom line? Your content creators can develop scalable systems for creating and delivering relevant, timely content that engages your audience — and stop waiting around for IT to add that comma.
How to Reach Peak Headless CMS Performance to Maximize Value
Technology itself doesn't solve problems — people solve problems using technology. These final tips will help make sure you're able to fast-track the time to value for your headless CMS deployment.
Get Buy-In Early and Often
It's no secret that organizational buy-in is critical to the success of any initiative. While this includes senior leadership support, it also includes the people that use your CMS every day. In the process of deploying a headless CMS for the first time, it's crucial to engage the content creators, managers, editors, marketers, and analysts who all rely on the information and data in your CMS to do their jobs. Just telling someone that the next system will be "new and improved" is never enough. Include your whole team in the conversation regularly and get to value with fewer speed bumps along the way.
Teach People How to Use It
A fantastic feature of headless CMSs is that not everyone needs to know how to do everything, which makes training a breeze. Be sure to shop for a headless CMS with explicit permissions settings to empower people in their roles and take ownership of their work. With training sessions that teach people what to do and using settings to control the access to content, you'll have fewer hangups and less rework when it comes to publishing using your headless CMS.
Be Clear About How You Measure Value
Getting to value faster implies knowing what value is. Whether your primary driver for choosing a headless CMS is enhancing customer experience or improving team workflow, make sure you have the right metrics to measure it before you charge toward your goals.
Find Out How Your Organization Can Minimize Time to Value by Deploying Headless CMS
There's no need to wonder if headless is for you — you can see it in action for yourself. To see what a headless CMS can do for your business,
get in touch with the Contentstack team to book a demo or sign up for a free, 30-day trial
and learn why so many organizations are choosing to go headless.