Back to Blogs
How Your Business Can Market With AR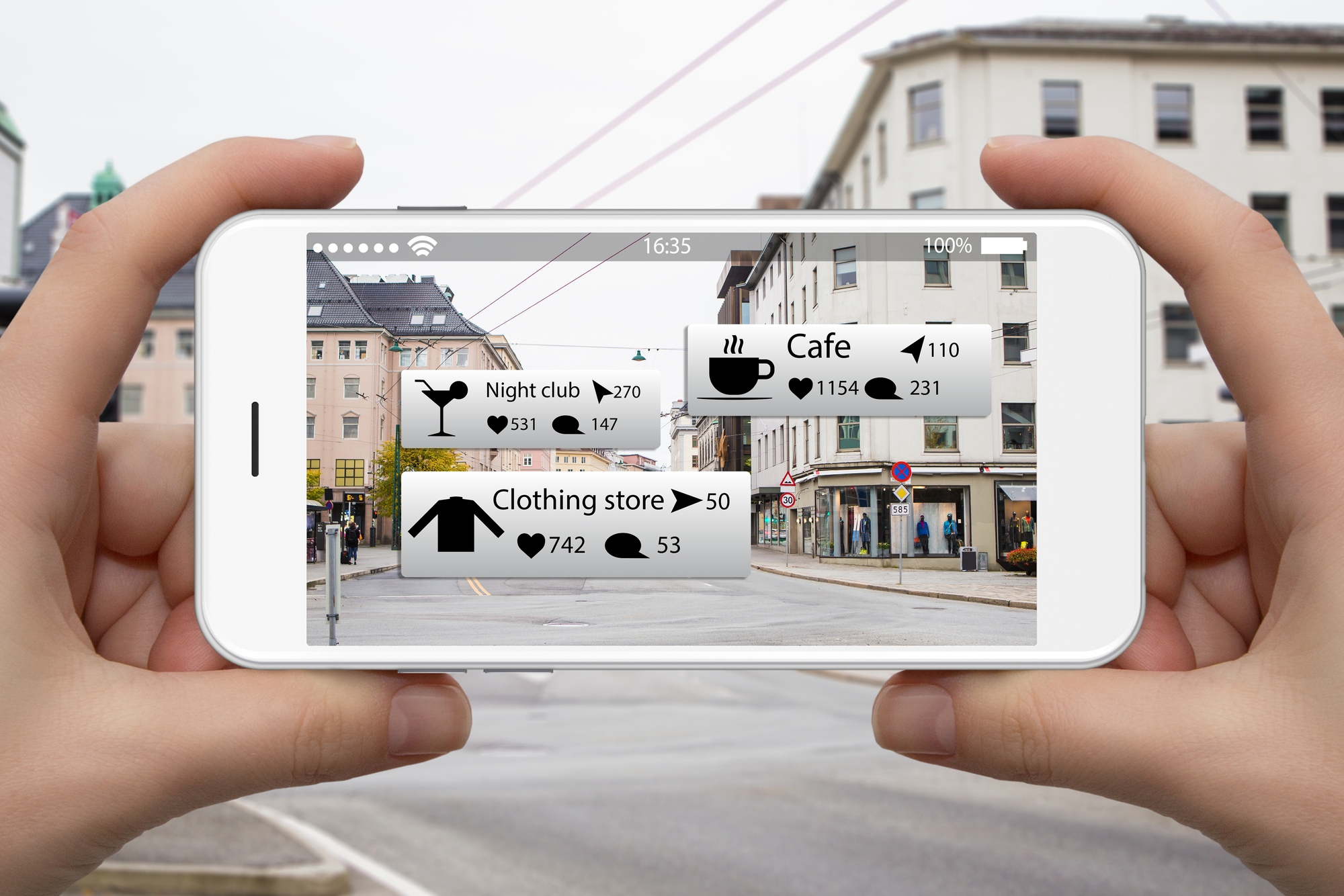 Augmented reality (AR) is a set of technologies that superimpose digital data and images on the physical world. AR technology is used by businesses in many different industries and has a wide range of applications.
One of the most popular applications for this technology is in marketing. Businesses today can use AR to increase awareness of their brand by creating a variety of immersive and memorable digital experiences for their customers.
As technology advances and powerful mobile devices become more ubiquitous, more businesses are beginning to incorporate AR into their marketing efforts, and the benefits of AR marketing are gaining greater recognition.
If you're looking to grow your business in new ways, AR can be a highly effective and accessible tool, but it's important to understand exactly what AR marketing is and how AR technology can fit into your branding.
What is AR Marketing?
AR marketing is defined as the strategic integration of AR experiences. It operates alone or in combination with other media to achieve overarching marketing goals by creating value for the brand, its stakeholders, and societies at large.
There are many content and marketing tools available to modern businesses, but not all are created equal, and it's important to use methods that will fit well with your brand identity. The versatility of AR allows you to create fully customized digital experiences for your target customers and share them through a range of different mediums.
Brands today are constantly exploring new applications for AR in their marketing, such as simulations that allow customers to "test" products virtually before they buy, or interactive virtual shopping assistants that can provide customers with more information about products. It's critical to consider your brand goals and target audience when determining the optimal AR marketing tactics for your business.
AR vs AI: What's the Difference?
While augmented reality (AR) and artificial intelligence (AI) are commonly mistaken for one another, these two terms refer to different concepts and are far from interchangeable. AR deals with integrating digital content into real-world settings and AI refers to the simulation of human intelligence in machines.
AR technology is typically geared at fostering interactions between people and computers, while AI is meant to help machines make decisions and solve problems without human assistance. Understanding the different applications of AR and AI can help you determine the best way to incorporate these technologies into your marketing.
Which Should Your Business Use?
While AR and AI are very different technologies, there's no need for your business to choose between them. Both technologies can be used as part of an effective content management system (CMS), but it's important to understand their distinct functions.
AI is also useful for devising and planning effective marketing campaigns. Implementing AI into your marketing can help you more accurately analyze consumer behavior and predict which types of content will resonate with your target audience. AR technology is generally used to engage consumers directly and provide them with more exciting and immersive experiences.
These technologies can often work together in marketing, as AI can be used to improve the functionality of augmented reality applications. For example, integrating AI-driven data analytics into a virtual shopping assistant tool can help the program generate more personalized product suggestions for individual consumers.
AR and AI are both highly versatile and can benefit both traditional and headless content management systems, but the best way to apply these technologies in your marketing depends on your business's unique goals and brand identity.
Where Can Businesses Use AR to Market?
When deciding on a medium for your marketing strategy, it's always essential to consider the type of content you'll be creating. Certain platforms are far more suitable than others for augmented reality marketing:
The Metaverse
The Metaverse is defined as an integrated network of 3D virtual worlds that can be accessed through a virtual reality headset. It's commonly associated with interactive multiplayer gaming but is also used to host virtual events like concerts and viewing parties for sporting competitions.
Because it's accessed through virtual reality, the metaverse is ideal for supporting AR marketing. In this virtual environment, it's far easier for brands to create fully immersive experiences for consumers. Some common AR marketing tactics for the metaverse include creating virtual venues where customers can gather and offering digital goods or collectibles that relate to your brand.
AR Portals
AR portals allow you to create detailed virtual environments that consumers can access by scanning a code with their mobile devices. These portals are represented by physical doorways and can be placed in retail stores or other public spaces. Once they've "entered" the virtual portal on their phone, users can freely look around the environment as if they were physically standing there.
In marketing, these portals can be used to create virtual showrooms where consumers can preview your products in detail before they buy. They also provide people with a fun and interactive experience that helps familiarize them with your brand.
VR Platforms
Several other virtual reality platforms can be effective mediums for AR marketing. Similar to the metaverse, these platforms provide immersive virtual environments where players can interact with each other using 3D character models.
Using these platforms, businesses can create virtual locations where they can engage in real interactions with consumers. Some of the most popular standalone VR platforms include Oculus Mobile SDK, Tethered, SteamVR, PlayStation VR, Open Source Virtual Reality (OSVR) and Windows Mixed Reality.
These platforms can all be effective mediums for AR marketing, but not every platform works for every business. Choosing the right platform for your brand can help ensure that your content reaches your target audience and conveys your intended message.
Is AR the Future of Marketing?
Augmented Reality has quickly become popular in marketing because of its ability to combine traditional advertising methods with immersive experiences powered by new technology. This rapid growth has led many people to wonder about the role of AR in the future of marketing.
While there is some concern to be had about technologies like AR and AI replacing traditional jobs in marketing, these technologies also have the potential to make a positive impact on the industry. By providing businesses with a new way to engage people, AR can help marketers obtain key insights into consumer behavior and enable them to create a wider variety of exciting content for their brand.