Back to Blogs
How to use microblogging to market your business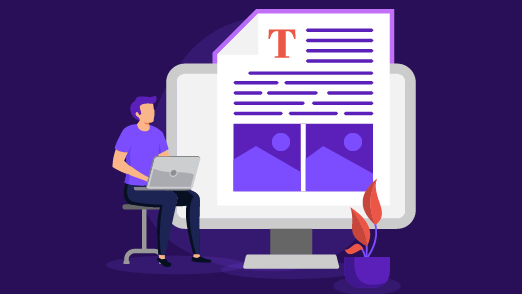 A microblog is a brief article meant to generate fast responses from readers. It is a great way to keep in touch with friends and family, share your thoughts and experiences and stay up-to-date on the latest news. But it can also be a powerful marketing tool for businesses of all sizes.
Creating interesting and persuasive marketing copy can entice potential customers to learn more about your product or service. And by sharing your thoughts and ideas on microblogging platforms like Twitter and Tumblr, you can reach a larger audience quickly. There are many ways to share short microblogging messages, including audio, video, images and text.
How can microblogging help my business?
Microblogging can help your business in several ways. For starters, communicating news and information about your business on microblogs is a great way to connect with customers and followers.
As social media became more popular, companies began to use microblogging as a way to engage with customers more quickly. These short messages also help keep customers informed about the longer content they can find on your website.
Microblogs are also perfect for sharing short bits of information. If you need to get a message out fast, a microblog is an ideal way to do it. Since they're informal, your writing can be more creative and expressive.
These short notes are perfect for reaching people on the go. Because they're easy to access from mobile devices, you can quickly share information with people no matter where they are. Plus, because microblogs are brief and to the point, people are more likely to read them.
Finally, they are a great way to build trust and credibility with potential customers. By communicating your ideas on microblogging platforms, you can demonstrate your expertise to potential customers.
What are the most popular microblogging platforms?
There are a number of popular microblogging platforms out there. Here are a few of the most well-known platforms:
Twitter: Twitter is a microblogging platform that lets you post short status updates for your followers. It's perfect for conveying quick thoughts and ideas and has over 396 million active users. That's a lot of potential customers! By disseminating news and information about your business on Twitter, you can reach a large audience quickly and easily.
Tumblr: Tumblr is a microblogging site that lets you post photos, videos and text posts with your followers. It's great for bloggers who want to share longer pieces of content. Tumblr has over 496 million blogs.
Facebook: Facebook is a popular social networking site offering microblogging features. It's perfect for businesses that want to connect with their customers on a more personal level. Facebook boasts 2.93 billion monthly active users.
Instagram: If you like telling your stories with pictures, Instagram is a top-rated microblogging platform. Over a billion people use Instagram monthly. The effective use of tags for your images is crucial to reaching the right audience.
How to write compelling marketing copy for microblogs
Here are a few things to keep in mind for writing effective marketing copy for a microblog:
Be concise and clear. Your audience doesn't expect to read long-form content and drawn-out posts; they want easy-to-digest information.
Be creative and expressive. This innovative medium is your chance to show off your personality and connect with customers on a more personal level.
Make sure your content is pertinent and timely. If you can tap into current trends and topics, you'll be more likely to capture your reader's attention.
How to spice up your microblogging strategy
If you're looking to spice up your microblogging strategy, there are a few things you can do. Each platform offers unique features, so try using different sites. Learn which microblogging sites cater to the demographic of your ideal customer. Try out a few until you find the one right for you, or use more than one at a time.
You can also try using different content types. Not all microblogs have to be text-based. You can share photos, videos and infographics to grab your reader's attention.
Finally, make sure your content is relevant and interesting. Nobody wants to read tedious or extraneous posts, so make sure you put some thought into what you write. If you can capture your reader's attention with your content, they'll be more likely to come back for more.
Using images in microblogs
When it comes to microblogging, using images can be a great way to communicate your message. Not only do they help break up the text and make your posts more visually appealing, but they can also be more effective at grabbing attention and getting your point across.
Research has shown that people process visual information much faster than text. MIT neuroscientists have discovered that the brain can process images in just 13 milliseconds. That's a lot of potential messaging you miss out on if you're not using images in your microblogs.
Here are a few tips:
Make sure your images are relevant to your message.

Use effective tags to help people find your images.

Experiment with different types of images (photos, infographics, videos, etc.).

Use appropriate image sizes to avoid slowing page loading times.
Learn more
Get more tips for your microblogging efforts in our blog post "How to choose social channels for your business."
Schedule a free demo to see how Contentstack's composable content experience platform can help your organization produce more content, faster and better than ever before.