Back to Blogs
How to Choose the Best Partner to Transition Your Technology to MACH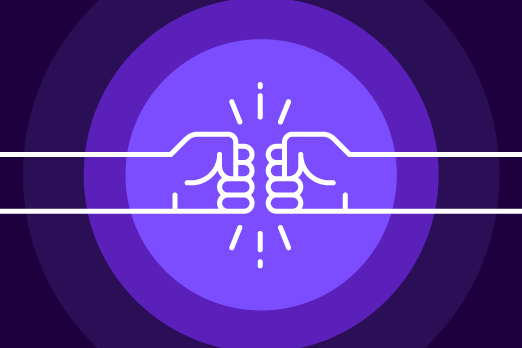 While many digital transformation projects can be made more successful with the support of a qualified implementation partner, it will be almost essential for businesses that want to pursue a MACH technology architecture.
In this article, we pull from a history of MACH implementations shared by Contentstack and Valtech to share the top evaluation criteria that businesses must consider when selecting a MACH implementation partner.
What is MACH?
MACH is a new breed of technology built on four key principles: It's microservices-based, API-first, cloud-native, and headless.
This kind of technology architecture enables businesses to build ever-evolving digital experiences with tools that are always modular, pluggable, and scalable.

Why Go MACH?
MACH technology allows you to create an enterprise technology stack made up of exactly the tools you need, when you need them — and replace them once they no longer meet your needs. Microservices help cut development lead times by 75%.
MACH technology is, by definition, easily extendable. That means, with MACH, your business can use robust APIs to quickly integrate all of your technologies with any new tools (like personalization engines) or new channels where your customers might be found (like augmented reality applications).

And because cloud-based MACH Is always up-to-date, it never requires costly, time-sucking upgrades; ultimately reducing your total cost of ownership. In fact, cloud deployments deliver 3.2X the ROI of on-premise ones.
Why It's Important to Have a Partner for Your MACH Transformation
Moving to MACH architecture requires specific expertise both for the initial shift as well as the ongoing, business-wide transformation that switching to MACH can incite.

For this reason, it makes sense for businesses to partner with professional services providers that have MACH implementation and operation experience.
Not only will the best MACH partner have the right staff on-site (or the ability to source the talent needed) to get your implementation off the ground, but they'll also be able to help design and implement a solid foundation for your business and provide ongoing guidance for your team.
Tips for Choosing the Right Technology Partner for Your MACH Implementation
Remember these 6 tips when you're evaluating for the best technology partner to implement MACH within your organization.
Look for Outcomes, Not Time Spent
First things first, you want a MACH implementation partner that prioritizes a results-focused engagement — not just a package of hours for a one-dimensional technology implementation and an ongoing support agreement.
To find out how likely a potential partner is to deliver actionable outcomes for you and your customers, you can start by taking a look at their past MACH technology implementations.
First, ask for case studies, which will give you an introduction into their track record for producing results. Consider contacting past clients and finding reviews across blogs, review platforms, and even social media.
Pursue Ancillary Skills That Power the Entire Engagement
Beyond the technical skills that go into a MACH implementation, there are ancillary skills a partner should also have to make your entire transformation a success.
"In my opinion, one of Valtech's strengths is both the technical delivery of the services related directly to Contentstack, but also what I call the 'soft skills' critical to the overall engagement: Customer experience strategy, data science, content, etc.," said Peter Fogelsanger, Contentstack's Global Head of Partnerships.
"When you're moving to MACH there's a lot more to it than just replacing your CMS. It needs to be strategic and it needs to be agile and it needs to fit with the rest of the stack.
"It's like building a house. You can learn how to do it yourself, but it's nice to have a partner who can actually guide you through things like getting your internal teams spun up to support MACH."
When transitioning to MACH, it's best to do it alongside an implementation specialist that can support your digital transition every step of the way, even through the less technical tasks.
Find Cultural Alignment
Working with an implementation partner that aligns with your culture should be a priority when it comes time to transition to MACH.
For example, Contentstack and Valtech's MACH implementation projects have always gone over so well because both organizations are culturally aligned — both are members of the MACH Alliance, both feel passionate about helping enterprises achieve a MACH future, and the end-user experience is a top priority for both businesses.
"One of the things that has made our partnership strong is that both organizations are customer experience-oriented," said Matthew Morey, Senior Vice President Of Technology at Valtech.
"It may sound cliché, but a lot of service providers are only billable hours-focused and many software companies are only results-focused. We're both interested in the end-user achieving a desired KPI or improving their ability to do a specific task."
When you're aligned with your professional services provider, you're more likely to be on the same page when it comes to setting and achieving goals throughout your MACH transformation. That's a recipe for a happy team and, eventually, happy customers.
Engage in a Paid Proof-of-Concept Project
Boilerplate demos of individual MACH solutions won't give you the full picture of how an organization-wide implementation will go for your business. And simply talking to an agency or watching their pitch won't be the same as actually working with them.

Consider instead embarking on a small but paid proof-of-concept project when choosing a MACH implementation partner. This monetary investment means your own stakeholders will be more engaged and will give you a more accurate idea of what it's like to work with your implementation partner of choice when real results (and funds) are on the line. Your investment in a paid proof-of-concept project doesn't necessarily have to be a loss. If chosen well — and your partner can help with this! — you may end up with a useful chunk of code or even a start to a product that you can develop for customer use.
Another reason to invest in a paid proof-of-concept project is that you're likely to work with the team with which you'll be paired when it comes to instrumenting a full MACH implementation — giving you another chance to experience how your cultures align.
Luckily, with MACH, building out a paid proof-of-concept project doesn't have to be an arduous process. Thanks to the ease of composability of MACH technology, projects can be spun up in a matter of weeks — not quarters — when teams are aligned on goals and priorities.
On-premise, monolithic systems don't give you this opportunity the way cloud-based, modern solutions do. Take advantage of that.
Seek Out the Boundary Pushers
The Valtech + Contentstack partnership works because both parties are boundary pushers.
Valtech is always excited to implement emerging experiences using Contentstack's platform — which is pushing boundaries in its own right in the world of headless content management.
Recently, we worked together to take something for which there was no blueprint (a content-rich augmented reality experience) and push the boundaries to charter our own. The augmented reality demo that we built in under four weeks — Project Spyglass — was only possible because of MACH principles and because both partners were willing to challenge the status quo.
Partner on Prioritizing Innovation
As parting wisdom often is, our final bit of advice is a bit philosophical.

In the words of Pascal Lagarde, Valtech's Vice President of Commerce in Europe, " … don't focus on features. Focus on vision; direction."
Instead of honing in on the specific features or solutions a potential partner is currently working with, look at whether they have the same overall philosophical vision as your organization.
MACH technology is ever-evolving and ever-improving. Businesses and implementation specialists that don't have a philosophy that prioritizes innovation will never make it in a MACH future.
You must make sure you're on the same page as your implementation partner about the fact that composable architecture is the future of enterprise technology. And you must be sure they're willing to go on a journey of continuous innovation with you, not just sell you a one-time solution.

Get the Guide from Valtech and Contentstack
Learn more about MACH technology implementation and how to make it work for your business in our new in-depth ebook from Valtech and Contentstack: Break the Replatform Cycle With MACH Architecture