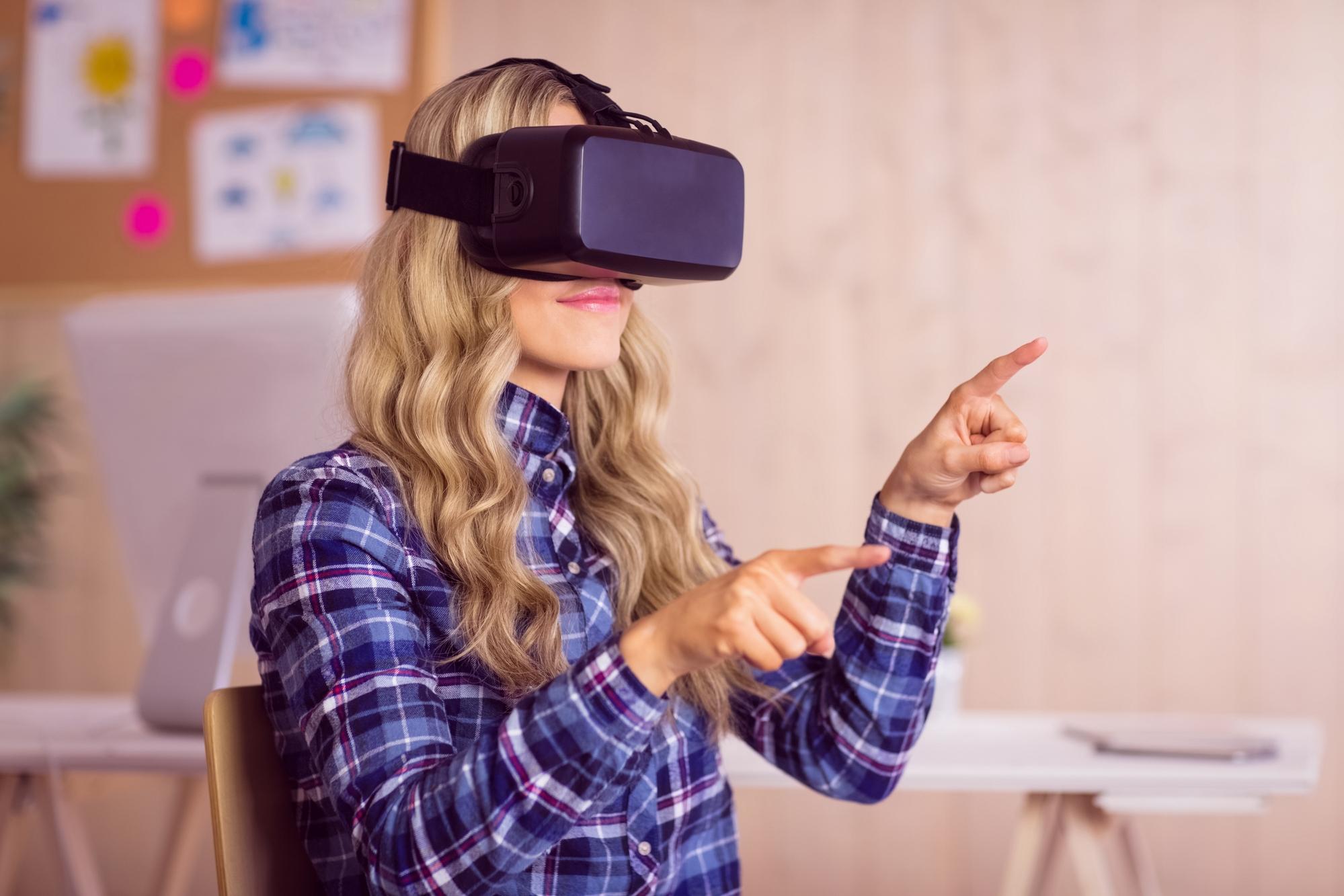 Augmented reality (AR) is a digital experience that combines real-world surroundings with computer-generated sensory input, like sound, graphics or video. AR differs from other digital experiences, like artificial intelligence (AI) and virtual reality (VR), in that it doesn't create a completely separate digital world. Instead, AR enhances real-world surroundings by adding digital elements like computer graphics, interactive experiences and information.
AR became popular in the 2010s with the release of devices like Google Glass, Microsoft HoloLens and even smartphones with sensors that could track the user's position and orientation, allowing them to view digital content layered on top of their real-world surroundings. This could be anything from a map overlay to an animated character that interacts with the individual.
Since its inception, AR has found several applications in fields like marketing, entertainment and even education. Let's take a look at some of the ways AR is already changing our everyday lives.
How AR is changing our personal lives
Augmented reality is affecting our personal lives by giving us digital experiences in the real world and changing the way we interact with technology.
In the past, if you wanted to use a digital device, you had to sit in front of a computer or hold a smartphone in your hand. But with an AR headset, digital content can be overlaid onto the real world around you, so you can interact with it naturally. For example, you can use AR to see turn-by-turn directions while you're driving, or get information about the products you're looking at in a store.
These experiences are not only more convenient but also more immersive and engaging. And as AR technology continues to evolve, you can expect to see even more ways that it will change your life.
Social interactions
Activities such as conducting meetings, attending classes or playing games with friends are all now possible through AR, giving people new ways to bond and make friends from all over the globe.
AR technology can also be used to create more immersive experiences at events like concerts, sporting events and even theme parks by giving attendees the ability to see interactive digital content that enhances their surroundings.
How we consume media
AR is also changing the way we watch television and movies. For instance, the popular show "Stranger Things" has used AR to let viewers explore the show's setting, and the movie "Ready Player One" features a number of scenes that take place in an immersive virtual world.
As AR technology continues to develop, you can expect to see even more movies and TV shows that make use of it.
How we purchase products
Consumers are also using AR to get more information about the products they're interested in. For example, IKEA Place is an app that lets users see how furniture would look in their homes before they buy it.
This type of AR experience is not only convenient but it can also help people make better purchasing decisions by allowing them to see how a product will look and fit in their space.
Augmented reality can be used to track consumer behavior, which can help businesses better understand how buyers interact with their products and services. This allows businesses to customize and maintain content through content management systems based on the information they collect from AR.
These new shopping experiences made possible by AR are likely to change the way you shop in the future by making it easier to purchase products.
How AR is changing our professional lives
Augmented reality is not only changing businesses and consumers but also the way we work. AR will affect many professions and create new opportunities for fields related to marketing, data analysis and technical support.
AR marketing
As businesses try to engage with consumers in new and innovative ways, AR provides a unique opportunity for marketers.
One way is by changing the strategies marketers use for content marketing and traditional advertising. For instance, rather than using TV or radio commercials, businesses can now use AR to create interactive experiences that allow customers to try out products before they buy them. This gives customers a more realistic idea of what they're buying and can help increase sales.
AR also changes the way marketers view their job. Traditionally, marketers have been responsible for creating ads and other promotional materials. With AR they can also create interactive experiences that help customers learn about products and services. This means that marketers need to be more creative and have a better understanding of how technology works.
Some people may worry that with artificial intelligence, jobs will be replaced by computer software or machines. However, with AR, this is not the case. There will be more opportunities for marketers since businesses will need individuals who can create unique AR experiences for their customers.
Data and product visualizations
As AR technology develops, it will become increasingly important for data analysts and product managers to be able to visualize data in new and innovative ways.
AR provides the ability to view data in a three-dimensional space, which can help people better understand complex concepts. AR can also be used to create simulations that allow people to test products before they are released. This can help businesses save time and money by identifying potential problems early on.
Increased tech literacy demands from employers
The advancement of technology like artificial intelligence (AI) and augmented reality (AR) is increasing demand for workers who have strong skills in using technology to do their jobs.
With the rise of AR, it is more important than ever for workers to be able to use technology to its full potential to keep up with the demands of the workplace.