Back to Blogs
Generic Content is Dead: Discover Personalization and Headless CMS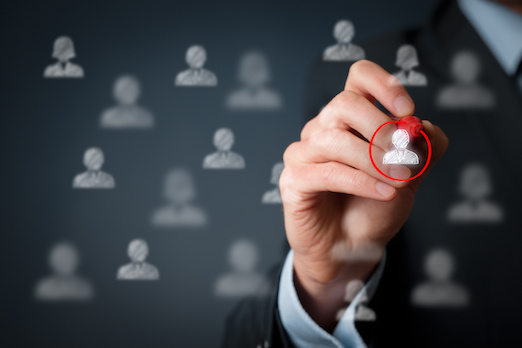 Whether you are a B2B customer or an individual looking for personal information or products, you get aggravated by wading through non-relevant content. Demand Gen Report's 2017 Content Preferences Survey revealed that 89% of B2B buyers are inundated by the amount of content directed at them, and Harris Interactive found 74% of consumers are frustrated by irrelevant marketing content. We all want high-quality content that is relevant and personalized from companies we trust. Williams Sonoma, Amazon, Google, and Netflix are examples of companies that use personalized content to create loyal customers – and you're probably a happy customer of some of them, so you know. Approximately 35% of Amazon sales come from recommendations based on personal data, and Netflix's recommendation system saves the company $1 billion per year in customer retention.
Today, almost half of all consumers won't engage with a brand that doesn't provide content relevant to their interests and needs and with new generations this number is growing rapidly. According to Marketing Insider Group and OneSpot, 88% of consumers say that relevant content improves how they feel about a brand, and 78% say that relevant content increases their intent to purchase products.
The Problem with Traditional CMS Solutions
Most traditional CMS platforms advocate their ability to support integrations and direct targeting through omnichannel support, but in reality, the opposite is true. Traditional CMS platforms, such as Adobe, Sitecore, SDL Tridion, WordPress, and Drupal are built so that digital asset management, marketing automation, and personalization are a part of the system. Either the capabilities were developed as a part of the CMS, acquired and bolted onto the system, or supported through third-party plug-ins.
Customer journeys are rooted in content, so it should come as no surprise that your content management system (CMS) forms the content hub of your marketing technology stack and will dramatically help or hinder your efforts to deliver personalization at scale. It is imperative that your CMS can seamlessly connect with other systems you use to store customer information.
Personalize Content Better, Faster and Cheaper
A headless CMS enables you to present personalized content with state-of-the-art tools and continue to iterate as your needs evolve. Regardless of how well the resulting product suite is integrated – and many aren't – this approach works only if your needs align exactly with the capabilities your CMS provider envisaged for all of the functional areas you're trying to cover. As Frank Zappa once said, "One size does not fit all." This saying is certainly true for content management systems. Not only is your business unique, but in the world of technology, things change fast. There is always a new way of capturing and delivering customer data better, faster and cheaper. Having a headless CMS allows you pick the best tools for your business and be agile enough to swap them out with something new at your discretion. Using a flexible platform designed for integration lets you use the best DAM, CRM, email targeting solution, recommendation engine, AI tool, and analytics tracking.
The Headless CMS and Omnichannel Content
Most traditional CMS solutions require a tremendous amount of resources and patience to set up personalized, omnichannel experiences. As a result, many companies struggle to scale and deliver customized content to their customers on multiple devices and systems. Using a headless CMS, personal data is made available via APIs, web services, and open data standards, so you are not shackled by data stored in a pre-built system. The separation of content from formatting and coding allows changes to content to be made by any business person without requiring a developer to be involved directly with the content side of your headless CMS.
Your best move to create compelling customer experiences and create a better business leveraging personalization is to use a headless CMS as the central hub that connects the rest of your marketing technologies to deliver scalable, personalized content. Letting your developers code without interfering in the content process by using a flexible API-first CMS is sure to keep you ahead of your competition, so you can innovate and iterate quickly and efficiently to reduce acquisition cost while increasing customer loyalty and revenue.