Back to Blogs
Digital experience platform (DXP) vs. CMS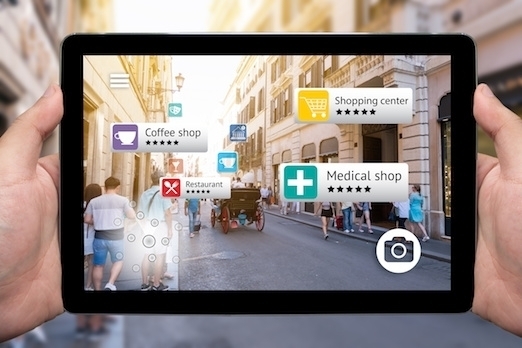 What is a digital experience platform (DXP) vs. a legacy CMS? Digital experience platforms are fast becoming an industry necessity, but what differentiates them from a traditional CMS system? Gartner defines a digital experience platform as "an integrated software framework for engaging a broad array of audiences across a broad array of digital touchpoints," further noting that "organizations use DXPs to build, deploy and continually improve websites, portals, mobile apps and other digital experiences."
The best way to explain digital experience platforms is to look at the building blocks that led to the necessity for a central platform to control a wide span of digital touchpoints. DXPs began with content management systems (CMSes) which helped companies to gain control over their content, so let's look further into CMS and web experience management (WEM) and how they paved the way for DXP.
WCM: Web Content Management
A content management system, or CMS, is a program that enables enterprises to manage digital content by adding, editing or deleting content and facilitating its delivery by publishing it electronically. While CMS programs vary, the majority include format options, web-based publishing, indexing, editing and version control,and search/retrieval of content. Using a CMS, users can create and edit content and assign different permissions to other users involved.
The CMS landscape was characterized by analysts under the acronym of WCM – or web content management – because of the predominance of content published to websites. Alongside the perks of using a CMS to simplify content management, its evolution over the last few decades leads us to the next transition in web content management with the emergence of web engagement management, or WEM.
WEM: Web Engagement Management
Web engagement management has changed the way we build and utilize online content management systems. Back in the day, most businesses started off their websites as a stand-alone feature that was utilized by marketing as a promo channel. You'd open the page, see a few pretty pics and marketing jargon and if you were lucky, a product brochure available to download. These sites told the visitor what to do rather than trying to figure out what the visitor had come to the site for and adapting to meet that need.
In time, the web began to evolve, but communication still very much veered towards marketers talking at you rather than with you. Communication was predominantly one-way rather than conversational, and customer input was only gathered via web forms (if it ever was).
In 2005, Web 2.0 arrived, famously ushered in by Tim O'Reilly. This was the birth of web engagement. A new internet came into play, consisting of blogs, content feeds, comments, and social media and networking input. The tone of communication changed as people began to spend much more time online.
Soon, organizations began to take notice and reacted to the new web changes by rebuilding their online presence to promote visitor engagement, give visitors a voice, and increase their participation in these online conversations. Which, in 2007, led to the emergence of Web 2.0 content management.
However, the need for a more comprehensive technology soon became apparent. Today's visitors have extremely high expectations for their digital experiences. They want to see relevant content and have a consistent user experience across all devices, all of which brings us to the next step in content management technology: digital experience platforms (DXPs).
DXP: Digital Experience Platforms
DXPs work by combining the benefits of WEM with those of an open platform. Utilizing a composable architecture designed around microservices and APIs reduces the IT complexity that was often an issue with deploying and operating WEM. Digital experience platforms are not just about content; they have evolved to meet the needs of businesses by allowing them to share all types of assets across any digital touchpoints, whether it's online, in kiosks, on billboards, or e-commerce systems. DXPs use a consistent satisfactory customer experience to transition the customer from the acquisition stage to becoming an advocate for the company.
The need for this customer-centric, consistent experience led to the need for an agile digital experience platform. Every system that we've looked at here focuses on creating a customer-brand interaction that meets the needs of both parties, and the focus now is on evolving how that happens.
The rise of the open digital experience platform
It's no longer practical to expect to have one company provide the tools to control your entire digital experience. Digital experience platforms that exist within a traditional/legacy CMS are not true DXPs. Even if packaged as a comprehensive suite with many add-on options, it still exists only within the confines of a single vendor's purview.
The number of digital touchpoints has multiplied, and this trend of adding new digital channels shows no sign of slowing down soon. To keep your content consistent, you need an architecture that is not tightly coupled to a particular channel and that can embrace new ones as soon as they emerge and become useful. An API-first design allows digital experience platforms to present and publish content in an omnichannel way. This means you can write a document/product catalog/campaign offer once and use it across multiple digital touchpoints such as web, mobile, chatbots and customer portals. When the document is updated, that update is reflected everywhere.
The digital experience platform is the center stage of the many tools you need to get customers to your site, a digital hub for all your content. Its role is to use APIs to aggregate and orchestrate data to ensure customers have the best possible experience every time they visit your site. A composable DXP integrates with your existing technology stack, with best-in-class third party services and ultimately brings together all of the tools you use together with ease.
Why a headless CMS is essential for DXPs
A headless CMS can be differentiated from a standard CMS by its ability to deliver content via an API. It stores and delivers the content and provides tools to create, edit and organize it. A headless CMS architecture provides an ideal foundation for a DXP as it can quickly pull data from any data source using flexible APIs and leverage data logic to deliver content to the right individual at the right time. Not only does this mean that developers and marketers can work independently of each other, thanks to an untethered back end and front end, it also allows modular editing and changing without interrupting the flow of the site.
A headless CMS is invaluable because of the extensible APIs available and its ease of integration with many industry-leading content management tools. With a headless CMS, you can integrate your preferred digital experience platform with everything from mobile apps to conversational interfaces to personalization engines and connect all of your marketing tools in one central hub.
Does your business need a digital experience platform?
Not every business needs a digital experience platform. It depends on how far your platform has evolved and whether there's a necessity to move in this direction. The building blocks of content management, workflow, version management and content organization are still vital in the creation of a fulfilling digital experience. If your business isn't using digital as the primary driver of your business right now, then these building blocks may be sufficient to meet your needs at this time.
The companies that have reached a point in their digital journey where they would benefit from – or their audiences expect – a fully connected digital experience should start to consider a digital experience platform This includes brands with a broad audience, multiple touchpoints or a business stake in digital. Businesses in desperate need of DXP are those with marketing and development teams who are eager to create highly differentiated experiences for customers, or whose core businesses are being disrupted by technology-driven startups (think Uber for transportation, Airbnb for hospitality or Paypal for payments). Whether you're ready today or expect to be ready tomorrow, it pays dividends to stay on top of technology trends and best practices surrounding digital experience platforms.