Back to Blogs
Choosing the right CMS: Contentstack for agile businesses vs. Sitecore CMS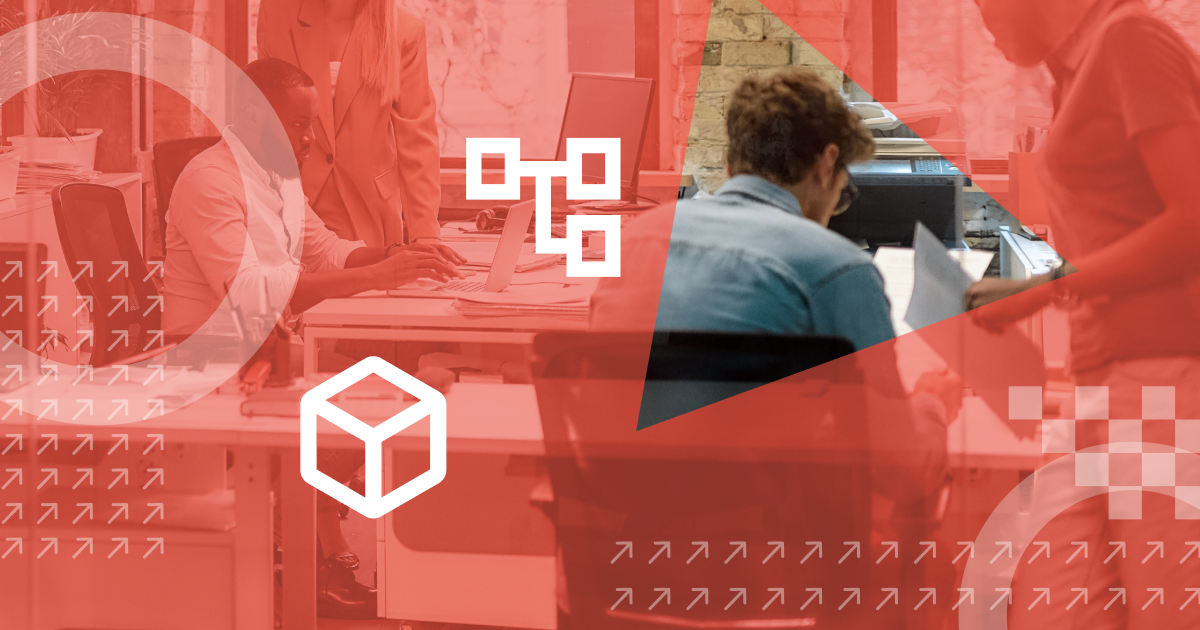 Selecting the right content management system (CMS) can make a difference in your organization's online presence. A CMS will directly affect user experience, search engine optimization, and overall digital strategy.
In this blog, we'll delve into headless CMS and explore two popular options: Sitecore CMS and Contentstack. We'll provide a basic understanding of both CMS platforms. Then, we'll cover transitioning from Sitecore to Contentstack.
Selecting the right CMS
As mentioned, your chosen CMS will significantly affect overall user experience, SEO, and digital strategy. Sitecore CMS may be a good choice for organizations; however, if you prefer an agile, flexible, and scalable content management strategy, Contentstack is an excellent option.
A headless CMS like Contentstack ensures consistent content delivery across various devices while maintaining optimal user experience. Additionally, it can improve website search engine rankings and contribute to the overall success of your digital initiatives.
Sitecore CMS: Catering to the needs of enterprise organizations
Sitecore CMS is a widely used platform designed for enterprise businesses. It offers robust personalization and marketing automation tools. Its strengths include:
Personalization
Sitecore CMS allows businesses to create personalized user experiences based on individual user preferences and behavior.
Marketing automation
Sitecore enables organizations to streamline their marketing operations through powerful features like email marketing, lead scoring, and analytics.
Support for complex scenarios
Businesses with intricate organizational structures will find Sitecore's multisite and multi-language functionalities extremely beneficial.
Despite these advantages, Sitecore CMS may be overwhelming for some businesses. This is especially true for those seeking a more straightforward, headless CMS experience.
Contentstack: The modern CMS for agile enterprise businesses
Contentstack is a headless CMS designed to cater to organizations desiring a more elegant and flexible content management strategy. Here are some core benefits of using Contentstack.
Headless architecture
Contentstack has a headless architecture. This allows developers to use their preferred programming languages and frameworks while separating the content from the presentation layer. This results in a smoother integration process with various devices and platforms.
Flexibility and scalability
Contentstack's modular design allows businesses to quickly adapt and scale their content strategy according to changing market dynamics.
Ease of use
With its user-friendly interface and extensive documentation, Contentstack make it easier for marketers and content creators to work without extensive technical knowledge.
The significance of Sitecore XP 10.4's end-of-life
Sitecore is a popular CMS known for its robust website content management and digital marketing capabilities. However, it's crucial to acknowledge the end of life of Sitecore XP 10.4.
Why is this important? It means the company will no longer provide support or updates for this version. This may have severe consequences for your organization, including:
lack of support leaves your CMS vulnerable to security breaches and technical difficulties, potentially leading to downtime and losing vital data,

your platform will gradually become outdated without updates, impairing your ability to leverage emerging trends and technologies.
Implications for existing Sitecore users and businesses
For businesses that continue to use Sitecore XP 10.4, the risks and limitations that stem from the end-of-life are something to pay attention to. These implications include:
Increased security risks
Without ongoing support and security patches, your Sitecore platform may become a potential target for hackers and vulnerable to security risks.
Reduced innovation and performance
As new technologies and practices emerge, an outdated platform hinders business growth, diminishing your competitive edge in the market.
Costly upgrades
Eventually, migrating to a newer version of Sitecore or an alternative platform becomes inevitable. The process can be time-consuming and costly.
Because of these issues, it's no wonder more businesses are transitioning to a headless CMS like Contentstack.
Headless CMS vs. traditional CMS
CMSes serve as the backbone of digital asset management for businesses around the globe. They fall into two main categories. They can be headless CMSes like Contentstack or traditional CMSes like Sitecore.
A headless CMS is built on an API-first architecture and provides greater flexibility and adaptability than a traditional CMS. It allows content creators to manage content without knowing the technical details of implementation.
The headless CMS decouples content management from the presentation layer. This enables developers to work with a variety of digital channels efficiently. These include websites, mobile apps, and other customer touchpoints.
On the other hand, a traditional CMS typically couples content management with the visual presentation layer of a single website. As a result, traditional CMS options like Sitecore provide easy-to-use templates and drag-and-drop features for designing visually appealing web pages. However, this coupling limits the flexibility of content storage, making it harder to deliver content to multiple channels.
Advantages and disadvantages
Headless CMS advantages
Flexibility in content delivery to various platforms

Greater control over the presentation layer

Better performance as it relies on APIs

Quick response to changes in technology
Headless CMS disadvantages
More challenging to set up than traditional CMS

Requires a strong development team

Often lacks front-end user interface out of the box
Traditional CMS advantages
Pre-built templates for designing web pages

Drag-and-drop functionality for easy use

More appealing to non-technical users

Quicker to launch new websites
Traditional CMS disadvantages
Limited flexibility in content delivery

Lower performance compared to headless CMS

Slower to respond to technology advances
Contentstack's key features and benefits
Contentstack has notable features and advantages that make it stand out as a digital experience platform (DXP) of choice.
Real-time content management
Without extensive front-end development work, businesses can quickly edit and update content across various digital platforms. This feature saves time and resources by empowering content creators to make changes and see the results instantly.
Developer-friendliness
Developers can leverage their preferred languages and front-end framework. This empowers them to build, iterate, and deploy projects quickly and efficiently.
Future-proof
Contentstack's headless nature ensures it remains a highly flexible and scalable solution. The platform works seamlessly with various digital assets and is compatible with numerous other digital media. This enables businesses to pivot and grow as needed.
Marketing automation
Contentstack's marketing automation features integrate with multiple digital marketing systems. This makes it easy for businesses to automate their marketing campaigns and streamline lead generation processes.
Gartner Magic Quadrant
Contentstack has been recognized in the Gartner Magic Quadrant. This reflects Contentstack's commitment to providing an innovative and reliable digital experience platform. It's also a testament to the platform's ability to effectively serve the needs of businesses of all sizes.
Contentstack case studies and testimonials
Contentstack is making real-world impacts globally daily by helping organizations achieve their goals. Here are a couple of examples.
RetailMeNot Inc.
RetailMeNot Inc., an online savings and promotional site, chose Contentstack because it needed a user-friendly CMS that let people access and modify content efficiently and consistently.
Results included:
Faster delivery of experience and changes

Consistent management method for all content types

Reduced need for maintenance and reusable integrations
"Contentstack has allowed us to consolidate a lot of things into a single place that is much more user-friendly than previous tools were," said Gary Newcomb, principal engineer. "It's a lot faster to get new experiences and fixes out to our users, and it provides us with a much smaller set of integrations in our stack that our engineers must maintain." Read the complete "RetailMeNot creates omnichannel content at light speed" to learn more.
Cartier
Cartier, the iconic French luxury brand, chose a headless CMS strategy to exploit the possibilities of reusing content to create a consistent, premium brand experience while remaining flexible to embrace innovative omnichannel technologies.
After switching to Contentstack, Cartier experienced:
The development of new websites in days, not weeks

Ensured brand integrity throughout different initiatives

Greater return on investment in content assets
"The websites that are a critical part of our digital portfolio are now more aligned and performant. As a result, the customer digital experience of Cartier improves, reflecting our commitment to becoming a reference for luxury in all aspects," said Anastasia Goglova, international digital lead. To learn why Cartier chose Contentstack, read "Cartier improves brand integrity and operations efficiency."
Migrating from Sitecore to Contentstack
Migrating from Sitecore to Contentstack might seem daunting, but it can be a smooth process with a clear plan and good practices. Follow these steps to ensure a successful migration:
Analyze your current content structure
Begin by reviewing your existing Sitecore content structure and taxonomy. This will help you determine the necessary updates and changes to implement in Contentstack.
Prepare a migration plan
Define a clear roadmap, including timelines, scope, responsibilities, and corresponding tasks. Consider hiring an implementation partner with experience in both Sitecore and Contentstack for a seamless transition.
Map content models
Correctly map and classify Sitecore content fields to equivalent Contentstack content types. Remember that Contentstack's modular blocks allow a more flexible content modeling approach.
Develop custom scripts
Develop scripts to extract, transform, and load data (ETL) from Sitecore to Contentstack. Plan and execute testing rounds to ensure accurate data migration.
Optimize your digital assets
Use Contentstack's digital asset management capabilities to organize and optimize your digital assets, such as images, videos, and documents, during migration.
Update front-end code
Modify or rewrite your front-end code to consume the APIs provided by Contentstack. Adjust content rendering according to your specific design and performance requirements.
Our industry-leading care without-compromise program and technical solutions team (TSO) will be available to assist you throughout the process as follows:
Dedicated account management

Real-time, 24/7 in-app human support

Tailored workshops and advisory consultations

Regular health checks and performance reviews

And so much more
Make the switch
With its flexible architecture, ease of use, and extensive feature set, Contentstack is an excellent option for businesses that want to stay ahead of the curve. Additionally, with the end-of-life of Sitecore XP 10.4, there is no better time to switch to a future-proof CMS to ensure your organization remains competitive.
Switch to Contentstack today and experience the benefits of using a composable headless CMS!