How to go composable in 6 steps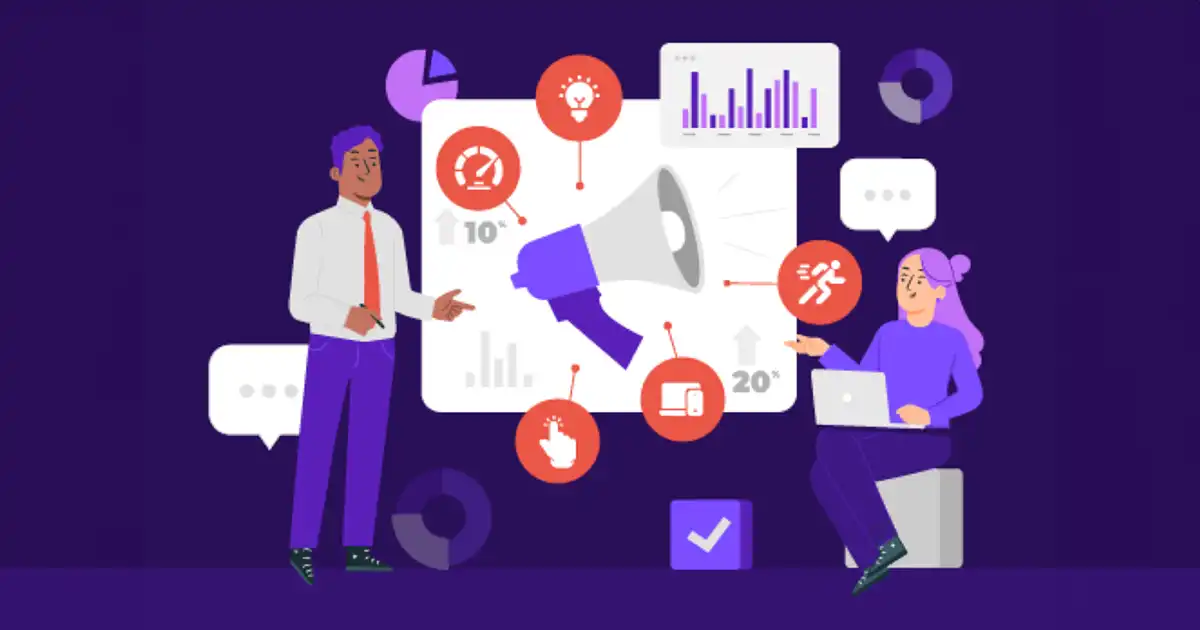 To provide your customers with responsive, engaging and memorable digital experiences, your company needs a robust digital experience platform.
In this guide, you'll learn how to create and implement a platform that is tailored to your specific needs and can be easily updated as your business evolves.
Step 1: Define your business goals and objectives
Implementing a composable digital experience platform can help improve customer engagement, brand awareness and overall business growth. To achieve these goals, you need to identify the strategy for implementation and specific objectives that you need to meet. Understanding the business case for why a DXP is necessary provides you with a framework to help with planning, setting priorities and ensuring successful implementation.
This involves recognizing any pain points that need to be addressed and taking advantage of new marketing channels that could benefit your business objectives. It would be best if you also understood how various data sources can be integrated into the DXP to fully leverage its functionality and maximize its potential impact on customer engagement and overall organizational growth.
Clearly defining your objectives, strategizing around their fulfillment and keeping an eye on your desired outcomes can help ensure success when it's time to scale up toward achieving your broader goals.
Step 2: Research what you have and what you use
Reviewing the capabilities of your current marketing technology stack will help you identify any potential gaps. You should ask your team which features they use regularly and if there are any changes they would like to see. This will help you further define the elements you want to include in your composable DXP.
Look at data points such as customer interactions, project success rates and user feedback to determine what areas can be improved. Considering all of these factors when making decisions regarding required elements for your DXP structure will allow you to craft a solution tailored to the needs of your business and its customers.
Step 3: Create an ecosystem strategy
Your perfect composable DXP ecosystem will be a platform that integrates all essential components to help your company design, build and manage digital experiences that are personalized, responsive, secure and engaging. It will provide end-to-end capabilities to create and deliver customized user experiences across web, mobile and emerging platforms. You'll want the features to cover everything from content management to commerce and from marketing automation to data analysis.
Mapping out your ideal composable DXP ecosystem helps you see all the different parts you need to succeed. This includes workflows to streamline content creation, review, approval and publishing. You will also need to make sure your content governance meets regulatory standards. Look for an integrations marketplace that is a hub for extensions, apps and integrations built by partners and your engineering team.
A comprehensive set of features and capabilities will give you the freedom necessary to build your own unique digital experiences with ultimate flexibility and scalability to stay ahead of the competition.
Step 4: Define a roadmap
A high-level roadmap needs to consider all the factors that will affect the construction of your composable DXP. Include pricing, licensing agreements, data privacy, compliance regulations and any technical issues that may arise.
Everyone involved in the project needs to think about things that could make the project more expensive, take more time or change the end result. This is important so that the project meets all of the standards set by those in charge. This approach will help identify the relative costs and dependencies of the project.
Think about the support you will need and involve the IT team from the beginning. This will help uncover any compatibility issues when integrating solutions into existing systems. Consider support you will need in the long term. This could include ongoing training or access to technical support if any issues arise after implementation.
Step 5: Integrate MACH technologies
A MACH-based content management system as the foundation of your composable platform will provide the agility you need to deliver omnichannel experiences, adapt quickly to market conditions and scale up or down as needed. MACH is an acronym for microservices-based, API-first, cloud-native and headless.
MACH technology allows businesses to create a custom-built tech stack using best-of-breed technologies. This means you can choose the features that meet your unique business needs instead of investing in a fixed, pre-made set of services. It also gives you the flexibility to add new functions gradually as your business grows.
Step 6: Begin your transition
Starting a composable DXP journey is a big change that needs to be planned carefully. Sometimes problems come up that weren't expected, but having a roadmap will allow you to make changes as needed based on user feedback while reducing the stress for your teams during the transition.
By taking an incremental approach, teams can ensure that their progress is steady and can adjust their strategy as changes or new requirements arise. This iterative development cycle also allows you to learn as you go, so when it is time to scale, you're equipped with all the knowledge you need to succeed.
Implementing a platform with the right tools and workflows for your business is critical for success in this fast-paced digital age. Defining your goals, researching what resources you have and need, creating an ecosystem strategy and defining a roadmap will help make sure you're on the right path.
Learn more
Learn more about composable DXPs in our guide, "The ultimate marketer's guide to composabe DXPs."
Schedule a free demo to see how Contentstack's composable digital experience platform can help your team create engaging digital experiences at the speed of your imagination.
About Contentstack
The Contentstack team comprises highly skilled professionals specializing in product marketing, customer acquisition and retention, and digital marketing strategy. With extensive experience holding senior positions in notable technology companies across various sectors, they bring diverse backgrounds and deep industry knowledge to deliver impactful solutions.
Contentstack stands out in the headless composable DXP market with an impressive track record of 87 G2 user awards, six analyst recognitions, and three industry accolades, showcasing its robust market presence and user satisfaction.
Check out our case studies to see why industry-leading companies trust Contentstack.
Experience the power of Contentstack's award-winning platform by scheduling a demo, starting a free trial, or joining a small group demo today.
Follow Contentstack on Linkedin
Related Articles
Here are other CMS articles we think you'll find useful.