Content Management Workflow: How to Craft a Seamless System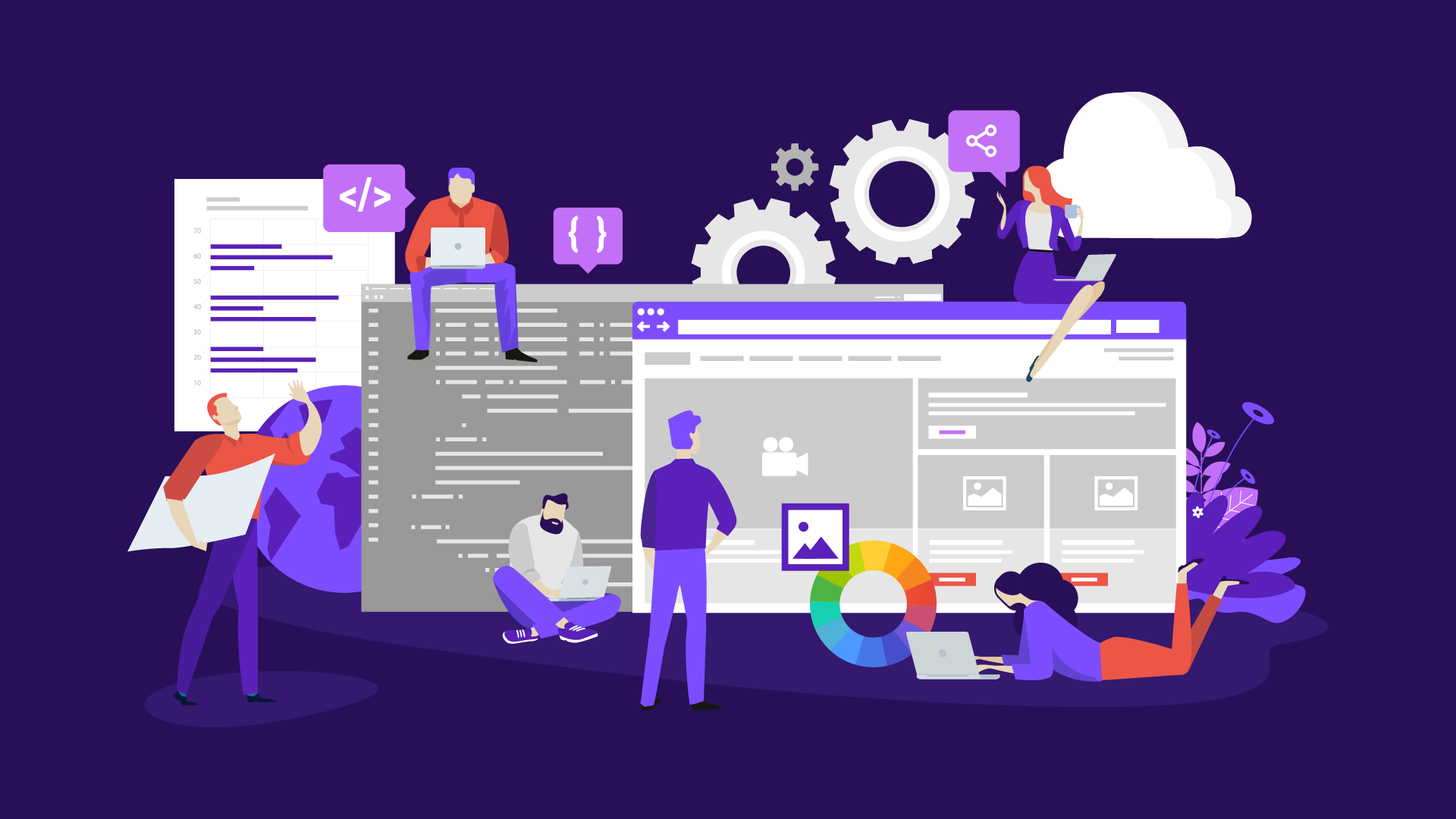 "That fell through the cracks."
"I thought (insert team that is not yours) was handling that."
"How many times will we have to revise this?"
If you've ever worked on any type of marketing project, you've probably heard at least one of these statements.
As your corporate kitchen welcomes more cooks, the odds of a project turning into chaos increases with teams bringing their own ideas and agendas to the table. Soon, your project struggles to get off the ground under the weight of varying expectations.
In a 2017 Bain study, 85 percent of CEOs surveyed said the biggest roadblock to their ability to grow was internal complexity with silos, politics and lack of direction factoring in.
And while the answers to these problems are not always easy, some can be solved simply by defining a process. By creating direction through content management workflows, your team can focus less on the logistics of a project and more on creating new and effective content.
In this guide, we'll discuss the concept behind content management workflows, how they could help your business, and how to craft one that makes your projects seem effortless.
Content Management Workflow 101
For every job that must be done, there is a series of steps that need to be crossed off as you plan and create your content. That checklist is your content management workflow and the more defined it is, the easier life can be.
Having a well-defined workflow can break down the silos and confusion that often occur when projects span multiple teams. Each stakeholder has their own set role, leading to a more streamlined system. This allows your creators to spend less time worrying about the process and more time focused on the experiences of your customers.
When you create a workflow in your content experience platform, you can ensure that your content is consistent and timely, deadlines are met and everyone feels heard.
What is a Content Experience Platform?
According to Aragon Research, the content experience platform (CXP) is the "next-generation offering to address the age-old enterprise need to create and deliver dynamic experiences to users on any device."
A CXP is a centralized content hub that allows you to manage every aspect of your experiences across channels from one place. A few key elements make the CXP different from other CMS options on the market.
Omnichannel: Your content needs to be able to flow where you need it when you need it to bring your digital experiences to life quickly and efficiently.

Composable: A CXP should be able to integrate the tools and technologies you need today and the ones you might need in the future. Using a MACH-based headless CMS is the best foundation for your content needs. MACH stands for microservices-based, API-first, cloud-native SaaS and headless.

Empowering: Putting the entire content process on one platform allows your content creators to work seamlessly within it.
With the abilities of an agile CMS-based platform, you can create content that is timely and relevant to your customers in days, not weeks.
Back in the (Work) Flow
We've established that a content workflow is a list of the tasks you need to complete to get any project from idea to completion. Big or small, short term or long term, a seamless workflow can scale to the size of the project, ensuring organization along the way.
And while content management workflows are a bit like snowflakes, with no two exactly the same, they all have a few questions in common that need to be answered at the start.
"What are we doing?"
Make a list of all the content you're creating. What channels are you using? How does a new story get on the website? What are the steps to approval and publication? The more thorough you can be, the smoother the process can become.
"How is it getting done?"
The best way to create a better workflow is to break down what was wrong with the last one. Carefully going over the steps of the task at hand will allow you to discover inefficiencies in your processes.
Creating a thorough list of tasks will help you craft a more seamless workflow.
"Who is doing it?"
One of the best parts about operating under a content workflow is the idea of the defined role. A good workflow maps out not only who is doing what but also at what point in the project. With responsibilities understood, the entire team can stay on the same page.
Now that we know what a content management workflow is and what it can do, let's take a look at how you go about crafting one.
Creating a Content Management Workflow in 5 Steps
The road to crafting a top-notch workflow can at times be a rocky one. Here are five strategies for creating an effective content management workflow.
Define Your Terms
No workflow is possible without knowing the parameters of the project. Before the first actionable item is touched, you should identify all the major parts of the project. Each stakeholder should make a list of their individual goals, wants, needs and roadblocks. Getting these items addressed early can get everyone on the same page and ease confusion later.
Set the Game Plan
Having a list of tasks you need to complete can make all the difference in creating a workflow. List every step of the content creation process in order, from idea to research, outlining, writing and editing, approvals, scheduling and social media promotion.
Put Time on the Clock
The best way to avoid a project dying on the vine is to put a timeline on it. Set deadlines for your list of tasks and your workflow will allow you to stay on top of where you are in the process.
Put People in Their Place
Each project needs its own set of experts. For example, if you're creating a video for a new product, the crew you'll assemble will differ some from the team created for writing a technical guide.
Your workflow should break down what role each member of the team will play. If you've done your job right, each stakeholder will know what they need to do and when it needs to be completed to keep the project on target.
Having a clearly defined project manager will help protect you from potential flaws in the process. Every project, no matter how well planned, will have some form of bottleneck or issue to resolve. Knowing who the go-to lead is can help team members resolve issues quickly.
Diagram the Process
Sometimes being able to see your workflow visually can be beneficial for all of your team to see where their role fits into the process. Diagram the journey your project will take, being sure to include all teams, tasks and phases.
And while you're making diagrams, don't forget who all this work is for: your customers. Creating a visual representation of the customer experience can help improve your project, find errors and discover any gaps you might have missed.
Allow Time for Mistakes
No matter how hard you try, few projects will go off without a hitch. There will always be revisions. There will always be updates you didn't plan for. Incorporating time into your workflow for these situations could save you from having to move a publish date or shift an entire project.
Another good idea is to clearly define what approvals are needed at each stage of the workflow. If a manager has not given the OK on step two, step three can be put on hold until the all-clear is given, keeping late revisions from affecting other aspects of the project.
---
Related Articles
Here are other CMS articles we think you'll find useful.