A marketer's guide to composable analytics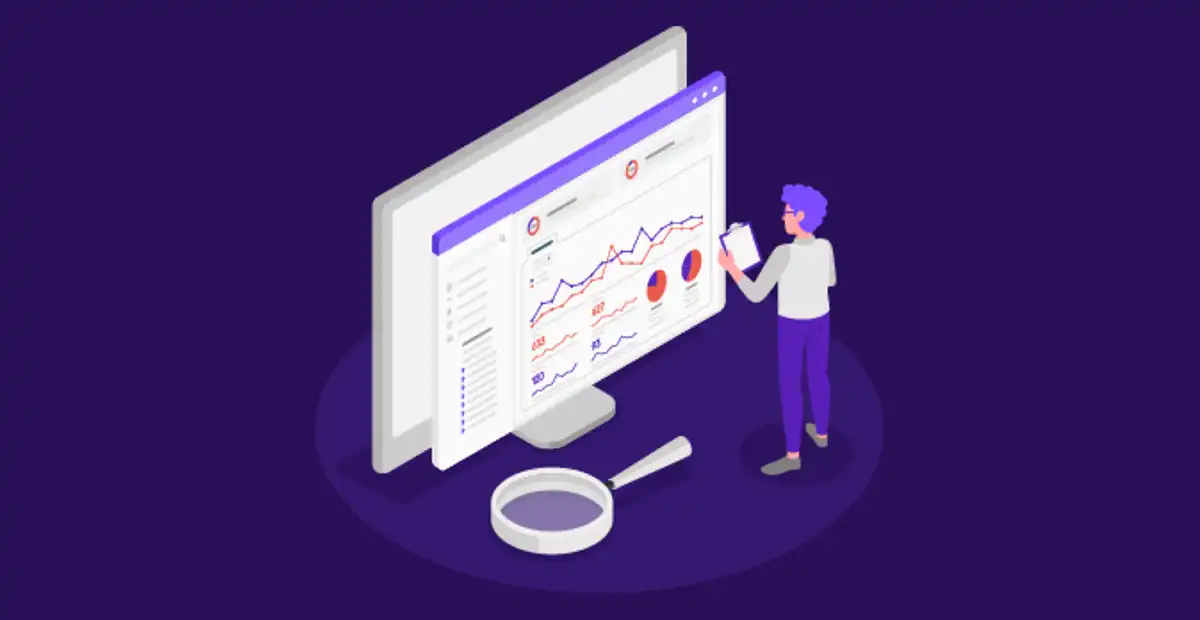 In today's digital world, staying ahead of the competition often means making lightning-fast decisions to take advantage of new opportunities. To be successful, a business must find ways to effectively and quickly analyze ever-changing data sources in order to make informed choices. Advances in technology have enabled organizations to leverage composable analytics to gain insights without relying on traditional modes of reporting or support from IT teams.
Read on to learn more about the benefits of composable analytics and what steps you can take to start leveraging it in your organization.
"Composable analytics" refers to the process of combining a set of independent tools — data, analytics services and AI solutions — into one digital solution that solves a business problem.
Composable analytics gained attention and traction at Gartner's Data and Analytics Summit Americas 2021. According to VentureBeat, Gartner analysts predicted accelerating change as a trend for enterprises, and said composable data and analytics would be key to achieving this.
The need for composable analytics has grown in tandem with consumer expectations for digital experiences. To keep up, enterprises must deliver unique digital solutions using the most up-to-date data from multiple sources. Making decisions without access to relevant data because it's too siloed or unavailable slows organizations down and prevents them from remaining competitive.
Composable vs. traditional analytics
Let's clarify what sets composable analytics apart from traditional data analytics. Here are four requirements of composable analytics:
● Uses a unique combination of data, analytics and AI solutions that work together as a packaged business capability (PBC) to solve a problem
● Links insights to rapid business decisions and actions by leveraging machine learning models
● Relies on a composable architecture for the storage and distribution of resources to various channels and devices
● Leverages low-code or no-code applications to enable nontechnical users to compose unique analytical solutions from available data and analytics assets
● Scalable in terms of storage, distribution, data quality and more
How composable analytics can be used
To help you gain a better understanding of how composable analytics work in the real world, here are a couple of examples.
Speeding up an approval process
A financial services company must make fast approval decisions for customers applying for loans online. Their loan approval process had a complex pipeline that took applications on the front end of their website through various approval tools, one at the time, on the back end.
This process was slow and prone to errors and glitches. By combining the tools that feed data into the analysis pipeline into one integrated solution, the pipeline is shortened, potentially reducing bugs and greatly speeding up the loan approval process.
Delivering unique data to teams
Marketing and sales teams at an enterprise-level organization rely on queries of the same database, but have different needs and require different data to make decisions. Each team must input data into different analytics tools.
With composable analytics, each team can compose a unique solution that integrates data from the database with the right analytics tools. The marketing team can use composable analytics to make decisions about the types of content it creates and deliver personalized content to customers via various channels in real-time.
What are the benefits of composable analytics?
Composable analytics can provide a wealth of benefits to organizations across a broad range of industries.
● No technical expertise required. One of the biggest benefits of composable analytics is that it puts actionable data insights at the fingertips of the end users who need it without requiring them to have any special technical skills. The data and data analysis they need to make informed business decisions is readily accessible when they need it.
● Improved synergy between IT and business teams. With composable analytics, IT teams will still be responsible for configuring the tools that marketing and other teams will use to compose their data analytics solutions. However, these teams will be empowered to create their own analytical experiences without reliance on IT, creating more synergy between IT and other areas of business.
● More interactive analytics experiences. Composable analytics creates opportunities for more interactive analytics experiences. Rather than display preset information, visuals like dashboards can be automated and display different information instantaneously for stakeholders and customers.
● Shareable data to drive business change. Stakeholders can more easily create and share reports or visualizations showing specific data they need to influence business decisions.
● Faster innovation. When machine learning models are integrated into composable analytics tools, they can learn over time and make predictions based on data inputs. These predictions can help enterprises innovate and scale faster for an edge over the competition.
Why composable architecture is a must-have for composable analytics
Since "composability" is at the core of composable analytics, this type of analytics solution requires an architecture that supports its modular nature. Composable architecture enables microservices and applications, including composable analytics solutions, to remain autonomous while communicating with each other from a central hub. This is typically a composable digital experience platform (DXP) using a headless CMS.
The key benefit of this type of architecture is that it's easy to roll out new content and services as well as updates to specific endpoints without affecting other components. This removes boundaries that have held back marketing teams and other business users for decades, empowering them to experiment and think outside the box.
Website analytics, social media, customer relationship management, databases, sales figures and other sources of data can be packaged into composable analytics solutions in the DXP to provide a complete picture of your customers, your industry, or whatever it is you need to understand.
Marketing teams, for example, can roll out new interactive features and data-gathering tools and quickly make improvements based on customer data and feedback. When the right data is easy to access and analyze via composable analytics solutions, teams can move faster and better meet customer expectations. That's why composable analytics perfectly complements a composable architecture and vice versa.
Learn more
Learn more about composable DXPs in our guide, "The ultimate marketer's guide to composable DXPs."
Schedule a free demo to see how Contentstack's composable digital experience platform can enable your team to reap the many benefits of composable analytics.
Related Articles
Here are other CMS articles we think you'll find useful.