Back to Blogs
There is no growth without support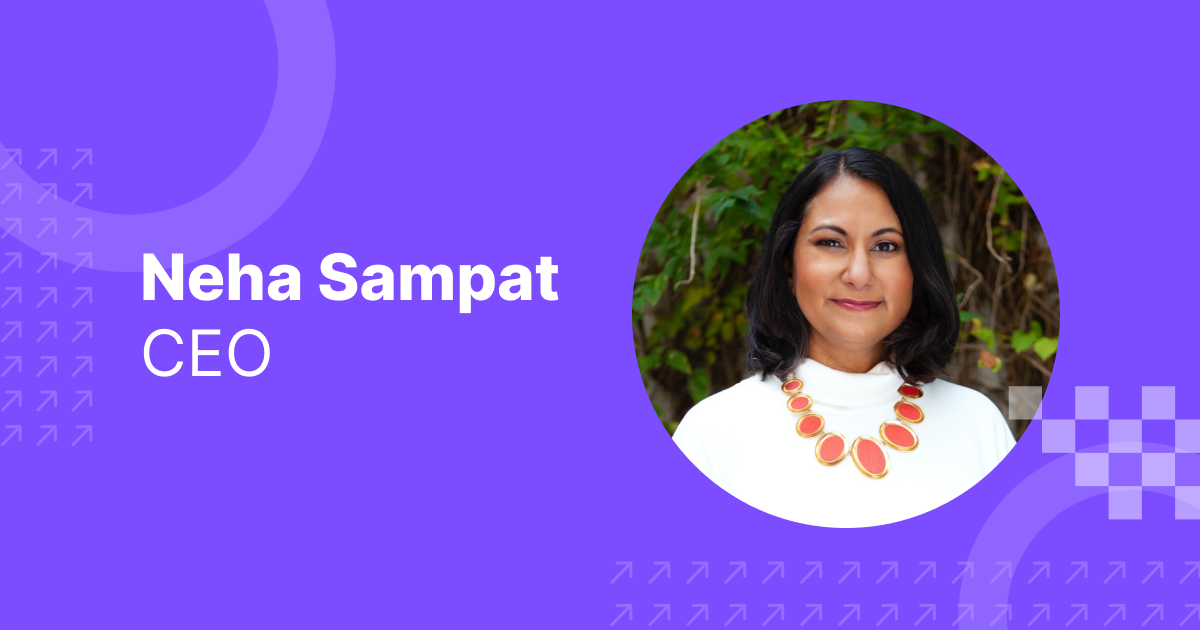 We hire people because we believe they can do the job and help our organizations grow.
And, yet, often, managers fall into the micromanaging or the no-managing-at-all trap. On the one hand: "I'll tell you how to do it and when." On the other hand: "Welcome and good luck!"
I don't like to think about leading as "managing" at all. I think of it as "supporting." As leaders, our number one goal should be to support our team to reach their full potential and, in turn, enable the company to achieve its goals.
There is no growth without support. Here are the three areas where I focus my support.
Giving clear direction
Your team can't row in the same direction without knowing where the company is headed and why. If the company aims to be the most beloved solution in the category, then a strategy might be prioritizing customer service. Every person across sales, engineering, marketing, partner development, and more should have a plan for how they contribute to that goal.
But a step comes before that: ensuring your team is aligned on the values.
Your people need to be clear on how they are expected to show up in the communities they serve. Without this, you may find your team achieving goals in a way that creates friction. The behaviors might ultimately work against the North Star, like the high-performing salesperson who is a nightmare collaborator or that leader who rules with fear instead of empathy.
Remember that identifying people who will model the core values happens before you hire them. Review company values with potential candidates upfront and ask candidates which resonate with them and why. Also, consider including interview questions about how candidates get through challenging situations or help people succeed and about their community involvement to go beyond a simple values "gut feeling."
Greenlighting the right tools
Tools are table stakes when it comes to support. There are inevitably things your team will need to accomplish the goals at their highest potential. It could be an e-commerce solution or a collaboration or analysis tool. Often, it's department-specific.
As a Solutions Architect for REI's content and experience management platform, Jason Greely oversees a team of engineers. In a recent episode of our People Changing Enterprises podcast, he said he looks for "established solutions that have robust SDKs and APIs, are well documented, and can tackle our capabilities." That's because he's responsible for a team of engineers and prioritizes tools that allow them to experiment and be "happy."
I loved this extra layer of evaluation. Yes, tools should help people get the job done. But the sometimes uncredited benefits that come with them – like user happiness – can be even more potent as they lead to increased effectiveness, productivity, and innovation. Some studies show happy employees are 12% more productive, but that number is downplayed.
Jason's colleague Kat Valdre, engineering manager for REI's platform organization, added: "Developers are happiest when they get to explore. Just having the possibility of flexibility is what most developers want – freedom. Also, managers who encourage that exploration."
One tip from the REI team: make sure the end users of the tool are involved in evaluating the potential options. In Jason's case, as they considered new content management systems, the engineers "contributed their criteria and assessed based on the proof of concept they built. Without end-user involvement, expect a disappointing tool onboarding and acceptance process down the line.
Building trust through autonomy
My leadership philosophy is essentially: hire great people and get out of the way. While it may seem counterintuitive, the "getting out of the way" part is one of the most significant ways to show leadership support.
Part of that is encouraging that exploration Kat mentioned. Another aspect is showing your support for a project publicly. This executive engagement also involves unblocking as needed. As a leader, you've illuminated the goal, your team paves the path to get there, and you support them by removing the roadblocks. Sometimes, those roadblocks require an executive's touch as they can involve tricky conversations with other executives.
Here's the catch: Leaders don't have to necessarily agree with the path to get out of the way. If my CMO wants to do something, my job is to enable her to do it and only raise a flag if I believe it may conflict with our values. Autonomy is an important show of support because it builds trust. And trust keeps the engines running.
If I had to boil the concept of support down to one question, it'd be: How can I help my team be successful? It's about giving clear direction on values and end goals, providing the tools to make the team work smarter and not more complex, and letting people run with their skills and ideas. With these elements in place, growth follows.