Back to Blogs
Retail reinvented: The top 5 takeaways from our conversation with REI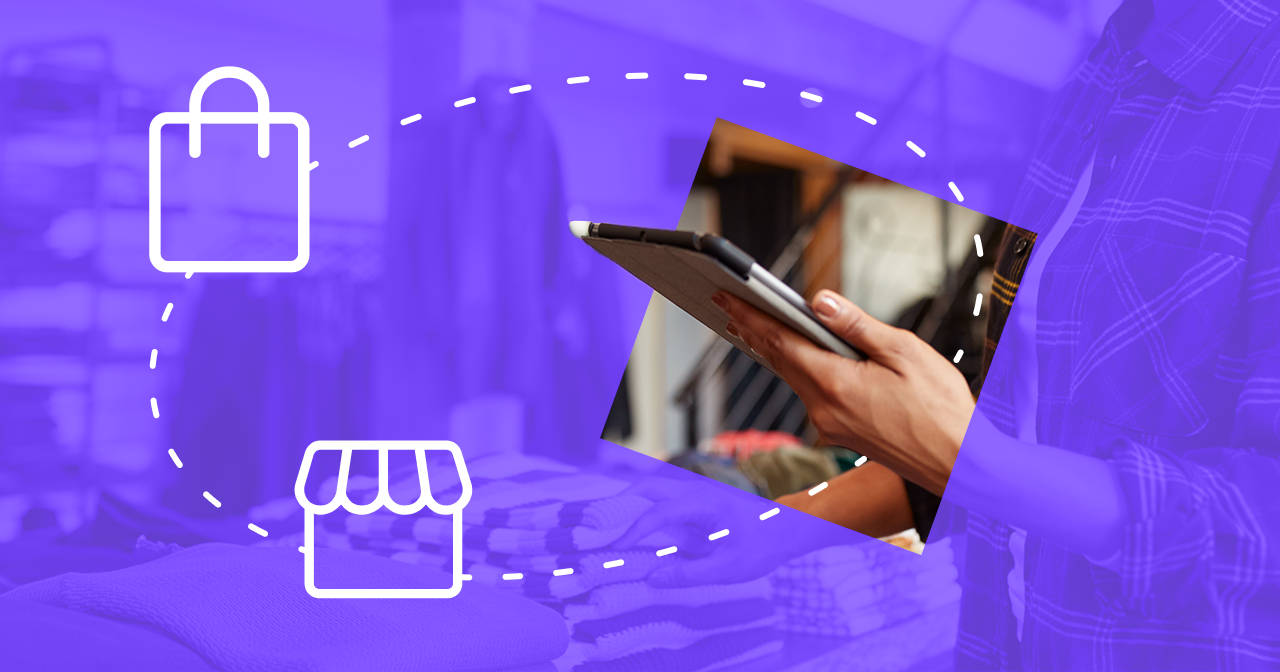 The convenience and accessibility of online retail have revolutionized the way people shop, especially after the last few years when in-person retail experiences were put on hold. In fact, by 2026, 24% of retail purchases are expected to take place online, totaling $8.1 trillion. To be able to react to customer needs faster, retailers are going composable.
What does that mean? It means companies are ditching their traditional monolithic systems and trading them in for more agility and flexibility. Now, more than ever before, it's important for brands to reduce transactional friction. Retailers need to be able to quickly adapt to changing customer demands and deliver consistent experiences everywhere their customers are — all without having to rebuild their entire infrastructure.
Earlier this month, we had an insightful conversation with Matthew Schaeffer, Senior Manager of Data and Content Operations for REI. Matthew shared some eye-opening learnings about REI's composable journey and how REI implemented new systems to bring their iconic green vest customer experience online.
In partnership with CMSWire, we dove into how composable technology transforms retail experiences and how online retailers architect their digital experience infrastructure for peak engagement and demand.
Below, we've recapped the top five webinar takeaways. You can listen to the full webinar recording here if you missed it.
Brands today are not prepared to meet the rapidly evolving needs of customers.
Sites like Amazon are raising the expectations for how people shop. Consumers want experiences that are more meaningful and more relevant to them. And whether it's to purchase something, find information, do research, or whatever they're trying to do, they want it to be easy.

Evolving your systems is critical for delivering more personalized experiences.
As a brand, your online experience has to be supported by your technology systems to create the best possible digital shopper experience. Delivering relevant and personalized experiences across channels at scale is the new revenue-critical trend. For systems that are already redlining, it's a challenge to evolve them. The next generation of customer experiences means being able to provide insights, information and personalization to win the loyalty of your customers. To do this effectively, you need to build a marketing tech stack that aligns to your future goals, not just today's.

Deconstructing the monolith is the key to scale and flexibility.
Breaking down your monolithic platforms into more streamlined and more organized chunks gives you a lot more flexibility, not only in the ability to make updates and changes but also in choosing the right tools and the right integrations that you need to better engage your customers.

Going composable doesn't and shouldn't require a rip and replace of existing technologies
While it may seem ideal to just pull everything out and start from scratch, the beauty of a composable platform is that it enables businesses to build what they need without abandoning tools they already know and rely on. Matthew said it best, going composable can't require a full rip and replace. The architecture to do the types of things retail businesses are trying to do online takes a number of different systems. Full-scale retail operations have search data, product content, different kinds of media, analytics tooling — the list goes on. Once you evaluate the capability sets of your different tools, you can figure out where to implement plug-and-play solutions.

Define the value of going composable
Lastly, before you begin your composable commerce journey, it's important to ask the following questions:
Will your team really be able to innovate faster and be more agile?

Will this technology help you adapt to your customer's evolving needs based on what those look like today and you can anticipate them being in the future?

How much is all of this going to cost?

What will the impact on revenue look like?
It's important to be very clear on the vision and value you can deliver to your customers and your teams. And, then, find the people within your organization who will join you in advocating for transforming your digital experiences.
Curious to hear the whole conversation? Watch the webinar here and stay tuned for next month's webinar.