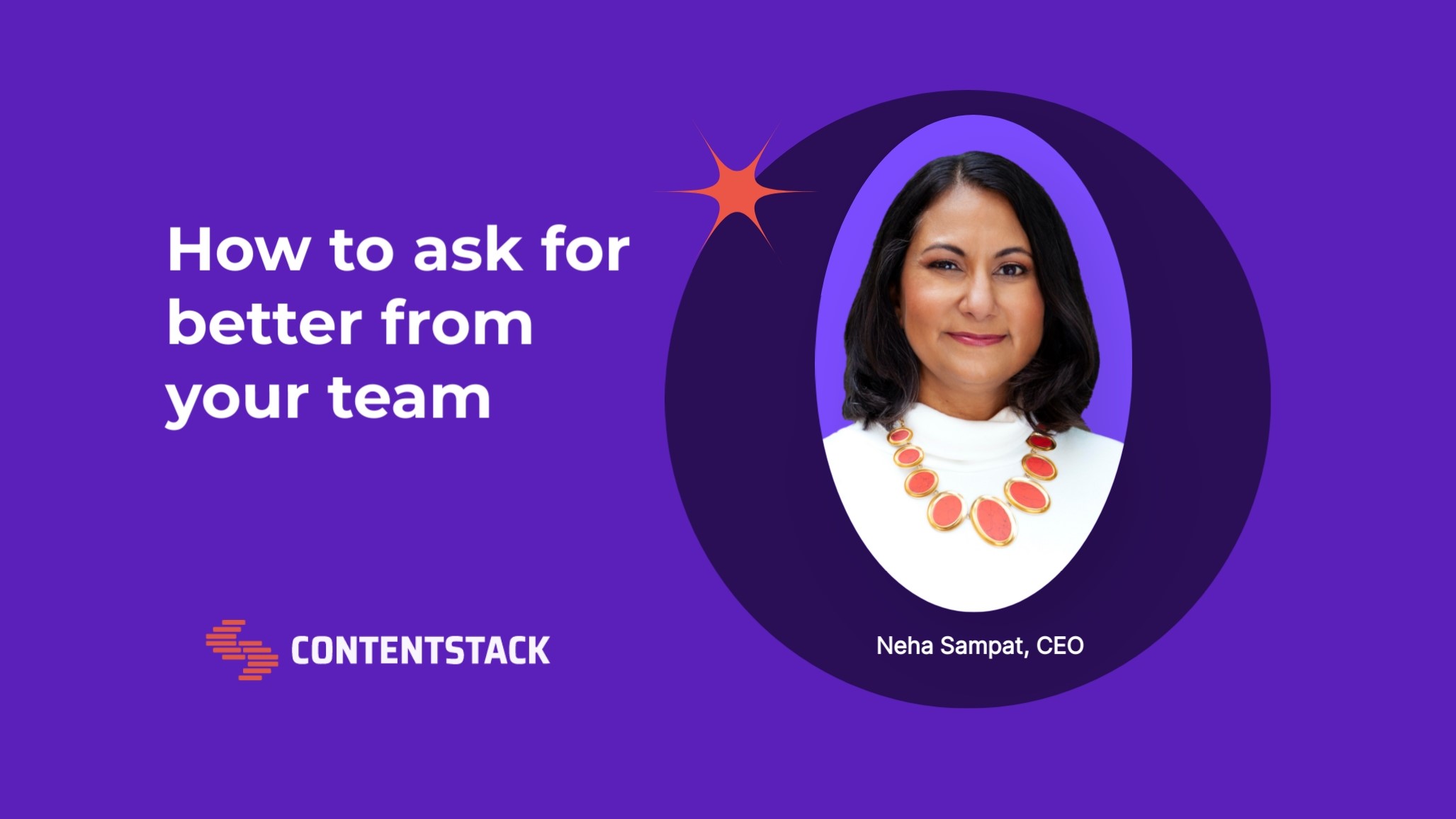 In many ways, we're a different company than when we started. Part of it is how much we've scaled.
A bigger part is how we must constantly reinvent ourselves to stay ahead of the industry. For example, we started as a services company and transformed into a SaaS product. That transformation created more value for our customers and employees.
But constant reinvention requires constant reflection on how we can be better. That's not easy. We all love routine. It's a blanket and a good book during a winter storm. The issue is you could stay under that blanket for a long time and, before you know it, customers are churning and competition is eating your lunch.
So, how do you encourage "better?" ASICS Senior Technical Product Manager Mindy Montgomery said in the "People Changing Enterprises" podcast that it can start with a simple question to the team: "Do we think the way we've been doing things is the best way?" She's found that most of the time, the answer is no and people end up volunteering for change. The question unlocks ideas that lead to "better."
That's a great strategy. Here are some others I use in my day-to-day.
Leaders: Start with yourself
Before you ask for better from your team, turn that question inward.
A trusted advisor once told me leaders have to fire and rehire themselves every six months to determine whether or not they're still the right person for the task at hand. Soon after that, I got an executive coach.
I wanted to question if I was still the right CEO at this stage of scale and, if not, understand what gaps I needed to fill. My coach helped me work on conflict resolution and not letting personal attachments limit my ability to make the best business decisions.
Leaders are fortunate in having built-in calendars that force "do better" check-ins — board meetings, end-of-quarters and fiscal years and the like. Be open about what you uncover about yourself during those times of analysis to encourage others to do the same. It helps create a culture of continuous improvement and being open to change.
Create a culture that values change
I start this form of change-focused culture building by admitting I'm not all-knowing; it's about the collective knowledge and experiences of the team. They're working day in and day out with customers or in concert with partners, digging deep into industry challenges and building the products and features to solve those challenges. This all means that, in many instances, they're closer to what "better" looks like than me.
We also build change into our values. For example, we "do the right thing even when no one is watching." In this case, doing the right thing means people across our organization (not just leadership) are empowered to identify and implement new systems or take the idea to someone who can.
Mindy added two points about creating a culture of change I want to highlight here:
Promote experimentation more than you fear failure. "Outside of a very few cases, our day-to-day decisions aren't going to close down a company like ASICS," she said. In other words, stop fearing a potential failure that may never happen. Instead, work toward better, mitigate potential issues and squeeze any learnings out of failure as you do.
Make sure people have access to change "levers." Mindy spoke of data as a lever; use it to rally others and propose a better way. She also discussed people who have mastered "organizational buy-in" as levers. Not everyone has the influence to make widespread change within an organization, but they probably have access to someone who does.
One final point: culture is created by a group of people interacting regularly. Don't forget that it's also made up of individuals. Everybody is different, so consider how you can incentivize experimentation in personal ways.
Be North-Star driven
Change without a vision can be aimless — chaotic even. Communicate the vision clearly and repeatedly. It can be a target number you're looking to hit for the quarter or year — 100 new clients, $100 million revenue — or it can be a big, hairy, audacious goal, like using technology to pursue equity and break down barriers.
Also, make sure everyone understands their specific role in achieving that goal. It all ladders up, and there are more opportunities to celebrate the wins along the way.
We created Contentstack to challenge the status quo; legacy CMS technology wasn't cutting it for enterprises anymore. However, we can't rest on the laurels of invention. Organizations stay relevant when they get better — in line with customer needs and where the market is going — and embrace change.