Back to Blogs
Five rules of leadership rallying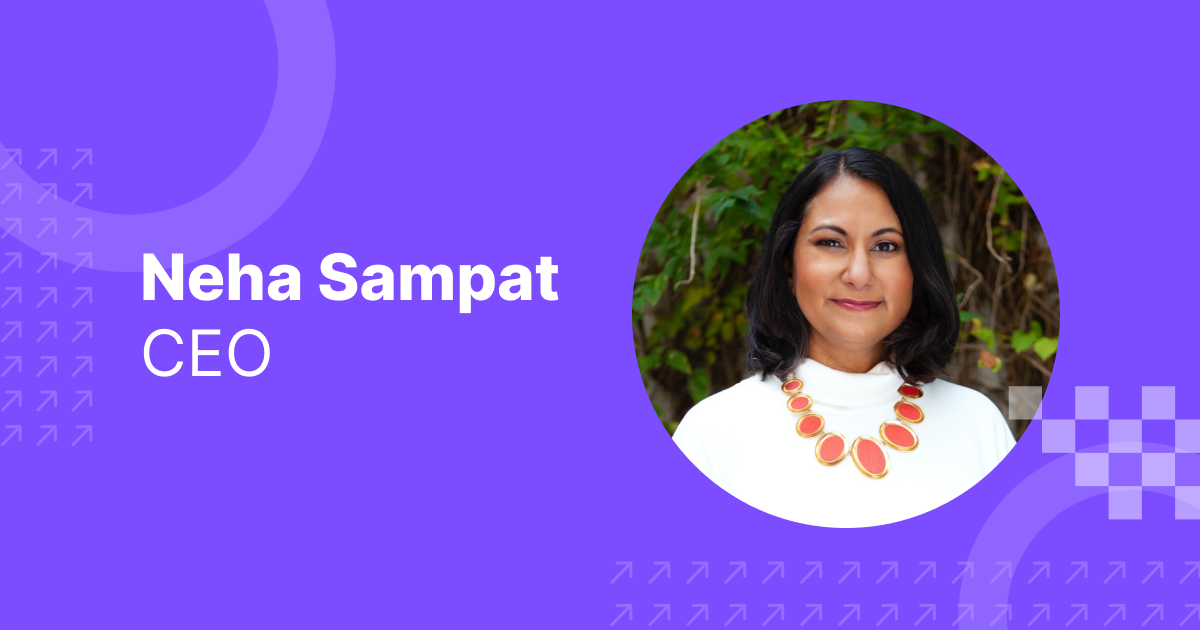 You have a new goal to hit or a new tool or CSR program to launch company-wide. It's critical that you get people – a lot of them – on board.
In Narisa Wild's case, she was preparing to launch a new Digital Skills Index across Informa, a massive events enterprise powering conferences worldwide. On our "People Changing Enterprises" podcast, she explained the Index would measure digital maturity to help balance the employee divide.
But how would she get employees to take proficiency tests and leaders to prioritize digital upskilling – two responsibilities that can fall low on a priority list when tackling your "must-dos?"
Rallying your people isn't easy. It's also not a moment in time. Successful rallying starts as early as building the right team and includes knowing when it's not your turn to lead, among other things. Here, I'll share the five rallying rules I've developed along my leadership journey.
1. Hire people with the drive to strive for better.
As a leader, your time for rallying will inevitably come. Setting yourself up for success starts with hiring the right people. I don't look for people who want a job; I look for people who go after "better" when they see the possibility. I want to hear about a time when they chased improvement.
That way, when it's time to rally around a new goal or challenge the status quo, they get excited by the potential. (Hiring this way also builds a culture of innovation.)
On the podcast, Narisa advised: "If someone is smart, intelligent, willing, hungry, have the desire, they can pretty much wrap their arms around anything. Just look at our career paths. We probably didn't start anywhere near where we are now."
I started in tech PR, moved to product management, and then to founding and running a tech company. So, I agree.
2. Show people how the cause positively impacts them.
Would you hop on a bus with no destination? Or one with a destination of "nowhere special?" Leadership rallying involves clearly and repeatedly articulating a vision and how that vision impacts the people you want support from.
Use empathy to understand the underlying factor that would most motivate the largest swath of your target group. Here are some considerations:
Will the initiative make their jobs and lives easier?

Is there a David vs. Goliath story?

Will people have the opportunity to do something that's never been done?

Will they get a reward or incentive for participation?

Will they make important personal connections?

Will they positively impact a community or close a societal gap?

Will they have the opportunity to satiate curiosity and grow in new ways?
Psychology Today published a list of common motivators that could help you think through this even more. But Narisa broke motivation down in the simplest terms of all on our podcast: describe "what this new 'toy' is bringing to them."
3. Make it fun.
Nobody is hoping for another email telling them what to do. That can be part of a rallying strategy, but not the only part. Have fun and be creative with your initiative.
One of our rallying cries, #LFG (it means what you think it means), was born out of the stressful post-pandemic period where we had lofty goals in what felt like a shaky market. I made #LFG tee shirts, shared pictures, and incorporated #LFG into our efforts. We hit the number, and I think rallying was a big reason why.
Similarly, we recently wanted to rally around public voting tied to our South by Southwest Panel Picker submissions. Apart from distributing the voting call across all channels, we hosted a live voting session attended by close to 100 people. Our General Counsel, Jessica Shor, committed to donating a tree for every vote.
We'll find out soon if our ideas are chosen, but the motivation here is clear: help Contenstack get on stage and improve the environment while you're at it. They aren't immediately relatable, but it works!
4. Build followership by letting people lead.
In my youth, I went from student body president to part of the Pioneer Leadership Program at the University of Denver. This involved living on the same residency floor with 30 other Type A leaders. I learned quickly that I couldn't always lead.
There were times when my most helpful role for the moment was following. That experience ultimately influenced my leadership mantra of unblocking and getting out of the way.
Sometimes, the CEO or department head isn't the best person to rally a group. If you're looking for a Gen Z upswell on social media, for example, maybe it's a Gen Z leader, you must make it relatable. In these instances, listen to what the Gen Z leader requests from you regarding support and make it happen as best as possible.
When team members request my participation in an initiative, I ask myself: do I have something unique to bring to the table? Can someone else make a more significant impact than me? I'd be excited about it if it's primarily tech-related but I would probably rely on our CTO or VP of Product, who have more authority.
5. Rallying isn't always enough.
I've had moments of superb rallying that still led to failed experiments. I once built a parking app that launched at TechCrunch Disrupt and secured coverage in USA Today and The Tonight Show with Jay Leno. We passed out fake parking tickets that served as app credits.
All this rallying created a viral sensation in its day, but the app was unsuccessful, likely because we hadn't yet solved for product-market fit.
Rallying is excellent – even essential – to a new initiative's success. But it'll not be easy to go far without other pieces in place, like the right business plan, people, and product-market fit.
A rallying leader propels their team and organization forward, transforming setbacks into opportunities. I hope these "rules" will help you go after those opportunities…and have fun.