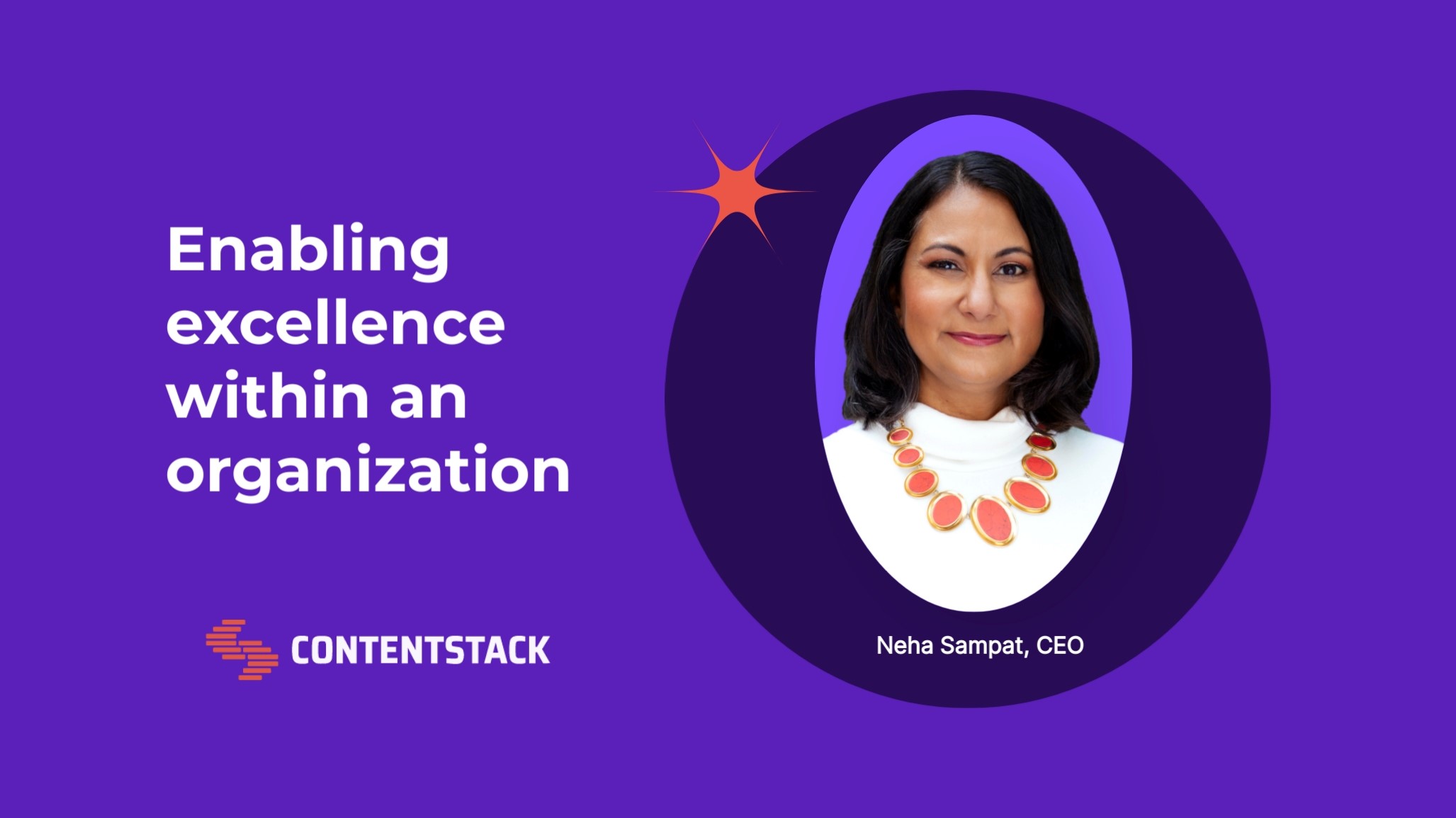 I grew up professionally as a marketer in tech. I experienced the frustration of wanting to do so much creatively but often being hampered by my technical ability.
That's one of the things that drove us over 10 years ago to create a product that democratized that ability for marketers.
People like me — marketers inside enterprise companies — no longer had to feel stifled. Those with technical abilities could focus on innovation instead of responding to another ticket from marketing. Everyone could do their best work on the wings of speed, flexibility and scalability.
But product excellence alone doesn't cut it anymore. If you don't believe me, read this quote from Christopher Lochhead and then get some fresh air.
"The easiest competitor to crush is the one who thinks the best product wins."
An excellent product is table stakes. One of the clearest ways to set your brand apart is through customer experience. According to Gartner, it drives more loyalty than brand and price combined.
In a recent People Changing Enterprises episode, Golfbreaks' Head of Digital Jon Richards reveals that customer experience is their competitive advantage.
When you're helping golfers' dreams come true by booking bucket list vacations all around the world, it has to be. One bad experience can be the point of no return.
Here are some lessons I've learned about excellence from years of building customer-centric companies and helping them surprise and delight their customers every day.
People + tech make it happen
I run a tech company, but I can't claim excellence is all about the tech. We'd be nowhere without our tribe.
Tech enables people to excel. People have the ideas and build the relationships; tech helps them bring those ideas to life.
When the pandemic hit, you can imagine how it wreaked havoc on the Golfbreaks business. But their tech stack allowed them to pivot into customer service mode. They quickly spun off an app focused solely on refunds — which they knew, from listening to their customer service agents, was the only thing top-of-mind for their customers during that time.
That sole focus worked; Golfbreaks retained 80% of that business once travel opened up again.
John also shared another human-centric example of how tech and people combine to achieve greatness. Travel comes with delays, long lines, crowds, missing drivers and more that can lead to grumpy customers. But tech allows Golfbreaks to stay notified up-to-the-minute and alleviate any grumpiness.
So, when they know their customers are arriving much later than expected at their hotels after a long day of travel, they will find a special treat — imagine warm cups of coffee and cookies courtesy of Golfbreaks.
Excellence should be enabled and measured
Excellence might seem like a nebulous KPI to track. But here's how we've broken it down at Contentstack when it comes to customer experience:
Inspiration:

Do we have the right feedback loops to inspire and be inspired by customers and each other? For us, this can look like Customer Advisory Boards where customers and Contentstack come together for moderated discussions, Slack channels where we share wins and customer success stories, or inviting our customers to share their stories in our customer community or at internal company events.
Innovation:

Do we have enough time and resources to think and build bigger? We build that time into our workflow. For example, we have several special project sprints per year of which 80% are allocated to innovation projects. (The other 20% of sprint time addresses priority customer requests.)
Measurement:

Customer retention and expansion paint the best picture for us. Even better is when our customers become our champions and choose to share their stories externally — through our podcast, ContentCon customer conference, or even through media.
Here's something I love about excellence: It can be achieved no matter the size of your organization. Levis employs over 15,000 people. Few would deny their greatness. Golfbreaks employs just over 140.Contentstack was just as committed to customer success when we were starting out as we are today as a 400 plus person company. With the right people you can always reach for excellence — and the right tech makes the dream possible.