Back to Blogs
A CTO's POV on helping brands build the best customer experiences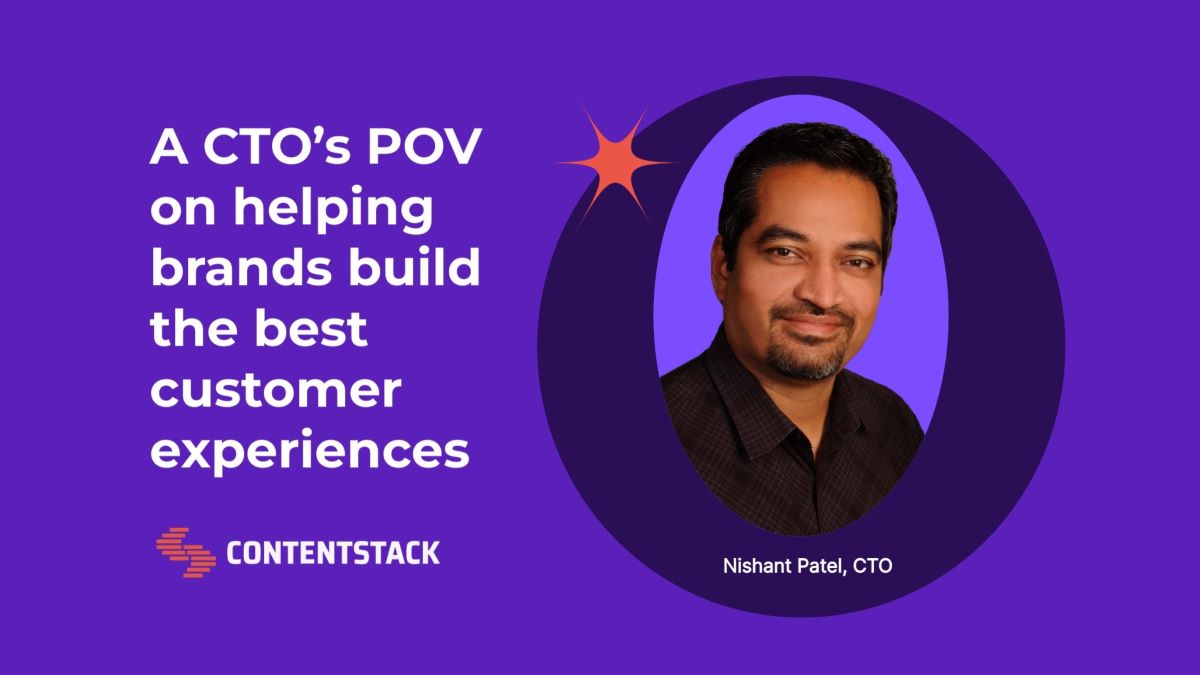 One of our mottos is: "Contentstack helps brands in the pursuit of possibility."
That phrase can mean many different things. Take our customer, ASICS, for example. When ASICS came to us, the possibility they were pursuing was a creative customer experience that melded the physical and digital together.
Mindy Montgomery, senior technical analyst for ASICS, talked about that unique approach to customer experience on our "People Changing Enterprises" podcast. Their team definitely doesn't limit themselves when it comes to that pursuit of possibility.
But that means different things to every brand, especially with varying industry demands in play. With that in mind, how do we help brands live up to the word "possibility"?
By constructing an ecosystem with all the tools and tech brands need.
From brand to their customer, and from Contentstack to our brands — it takes an entire ecosystem to create an effective, innovative customer experience.
Our world has grown smarter and more connected. When was the last time you walked into a room without some kind of screen? Computers, cellphones, TVs and even gas station kiosks have screens, and all are viable channels to use. A 2022 Hubspot report of 1000 marketing professionals found that 81% leverage more than three channels in their strategy.
And, according to our retail research, 60% believe the number of engagement channels will only grow. For example, Mindy described how ASICS tries to reach customers beyond the brand's own channels. Yes, a customer can navigate through their website, buy shoes or sign up for training plans, and receive product discounts. But how can they get further opportunities to engage when they track their miles through Runkeeper (ASICS' running app)? Or even when they're browsing sports content outside of ASICS channels?
Of course, traditional software and monolithic technologies cannot support imaginative approaches like that. So, in 2011 when the team at Contentstack pioneered headless CMS, we knew it had to be more than just a CMS. We had to deliver an ecosystem of features and products that removed obstacles to innovation while enabling amazing customer experiences. In our ecosystem, everything our customers need can be easily integrated whether it's an e-commerce, asset management, personalization or marketing automation tool.
By supporting agility and future growth.
When we build ecosystems, flexibility and scale are priorities. This is why we encourage every brand that wants to – as Mindy says – "surprise and delight" their customers to go composable. If you've never heard of composable or don't quite understand it, here's an example:
Imagine you have a Lego structure. Each brightly-colored Lego block represents a piece of tech you've chosen, while the structure itself represents the composable architecture. If you have kids — or played with Legos as one — you understand the selling point of the product. Each block can attach and detach easily.
In seconds, you can tweak and adjust your structure to create something entirely different. A train becomes a plane, which becomes a car, and so on and so forth.
It's the same with composable architectures — they are made to change however brands need. That flexibility is built in when your customer experience is built on composable. If a popular new channel arises that would benefit your brand to be in (much like the rise of TikTok), it could be as easy as a click of a button.
This means that scaling your customer experience is just as easy. Our international airline customer, Icelandair, is able to translate content into 11 languages instantaneously, with no extra effort. But they're also ready for any future growth; as they enter new markets, they're able to quickly spin off new content for each language as needed.
In a market with trends that change with the wind, flexibility and growth are essential to brands' customer experience.
By building a community that lives beyond the product.
The last way we equip brands for any customer experience possibility is by building peer connections. Who better to learn from than similar status-quo-busting individuals?
Mindy expressed the value of how conversing with brands in the vacation, hospitality and other consumer industries helped ASICS on their composable journey. That's the value we try to bring to every Contentstack customer.
We do this in several ways. The first is the opportunities we build into our product like Contentstack Community, where customers can participate in open-ended discussions and gain access to a customer-contributed knowledge base.
We also hold "ContentCon," a conference dedicated to cultivating community and encouraging collaboration among our customers. We not only provide fun networking opportunities, but customers present their own composable journey and what they learned, on the stage. That way, nobody has to make the same mistakes and everyone is surrounded by folks trying to improve their customer experiences.
Peer-to-peer connection makes everyone better.
Enabling brands to pursue possibility really just means that we provide the building blocks (quite literally), and help them fill in the gaps along the way. The brands are the experts on their customers — it's our job to partner with them to achieve their vision.