Our latest release is all about improving your content editing experience. We have added new features that make it easier for you to edit entries and assets. Let's look at the highlights of this week's release.

Referencing gets a makeover
We have added smart new tools to our existing reference field. These tools are helpful especially when you want to make changes on-the-go without wasting much time.
The first change is the addition of the new 'quick edit' link for your references. Using this, you can navigate directly to the referenced entry, where you can make changes. This saves time that you would otherwise spend on finding the referenced entry.
Next is the 'Create new entry' link within the reference field. This lets you create a new entry immediately, and link it as a reference, thereby eliminating the need to navigate to different content types for adding a new reference entry.
We have applied the same set of changes to asset referencing as well so that you get a consistent experience throughout Contentstack. Read more.
Compare versions and languages of an entry
Until now, it was possible to compare any two versions of a given language of an entry. Now, you can do comparisons across any languages as well. So, for instance, you can now compare 'Version 2' of 'English - United States' with 'Version 4' of 'German - Germany' of the same entry.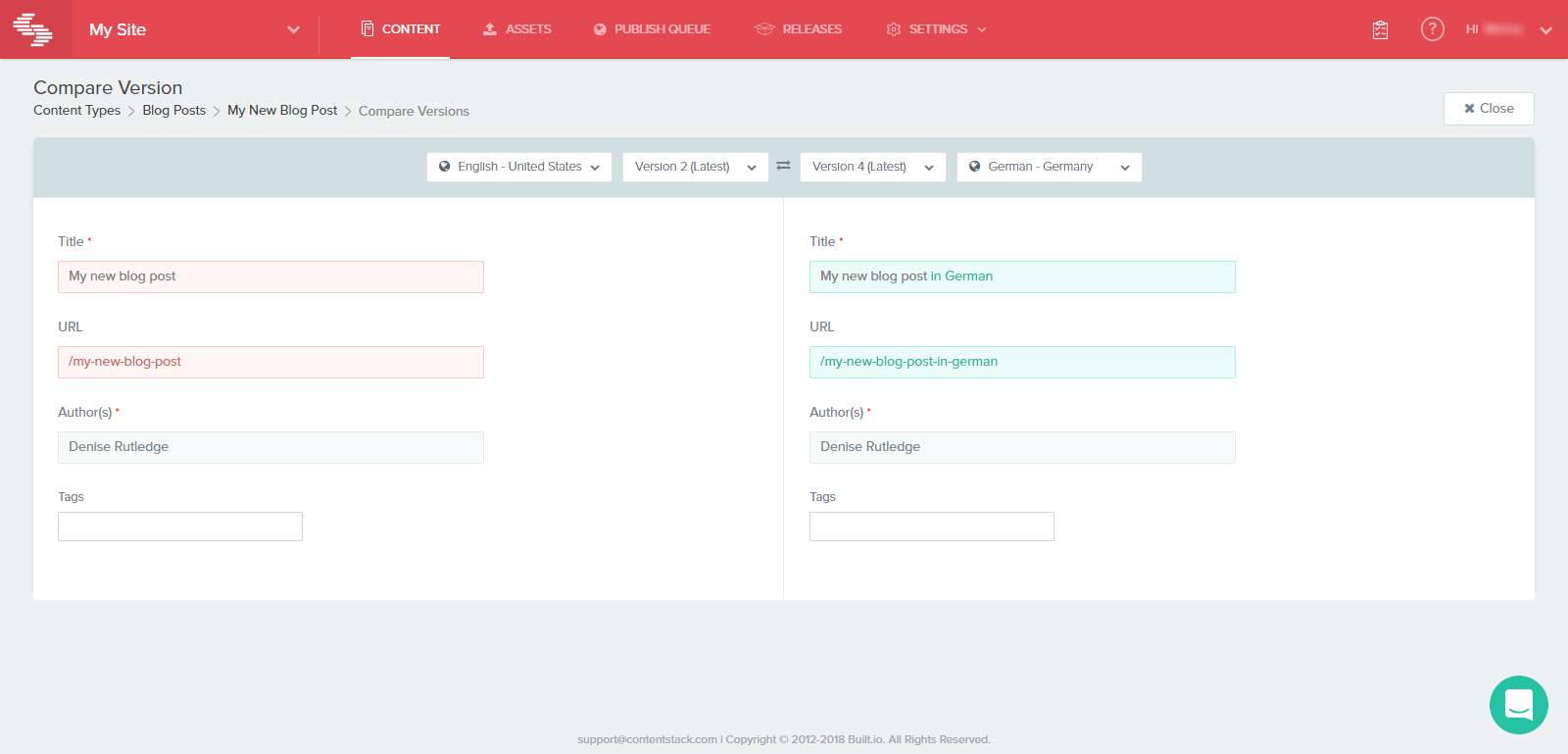 View Entry localization details in a click
If you have created an entry in multiple languages, you can get the current localization status of all languages in the new 'Localization Details' section added within the 'Entry Information' tab. This gives you a quick overview of the entry's localization status in a glance.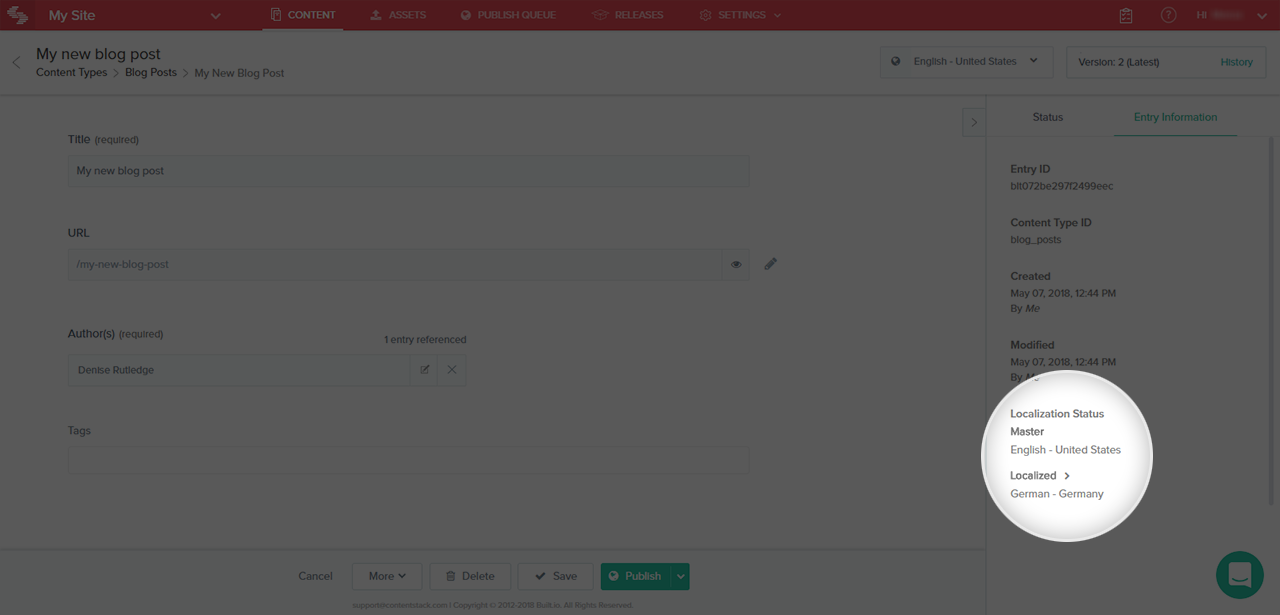 Get reference info of an entry
We have added a new 'Referenced in' section under the 'Entry information' section of an entry. It displays the list of all the entries within which the current entry is being used as a reference. This ensures that you always know which entries will be impacted if you edit or delete the given entry.