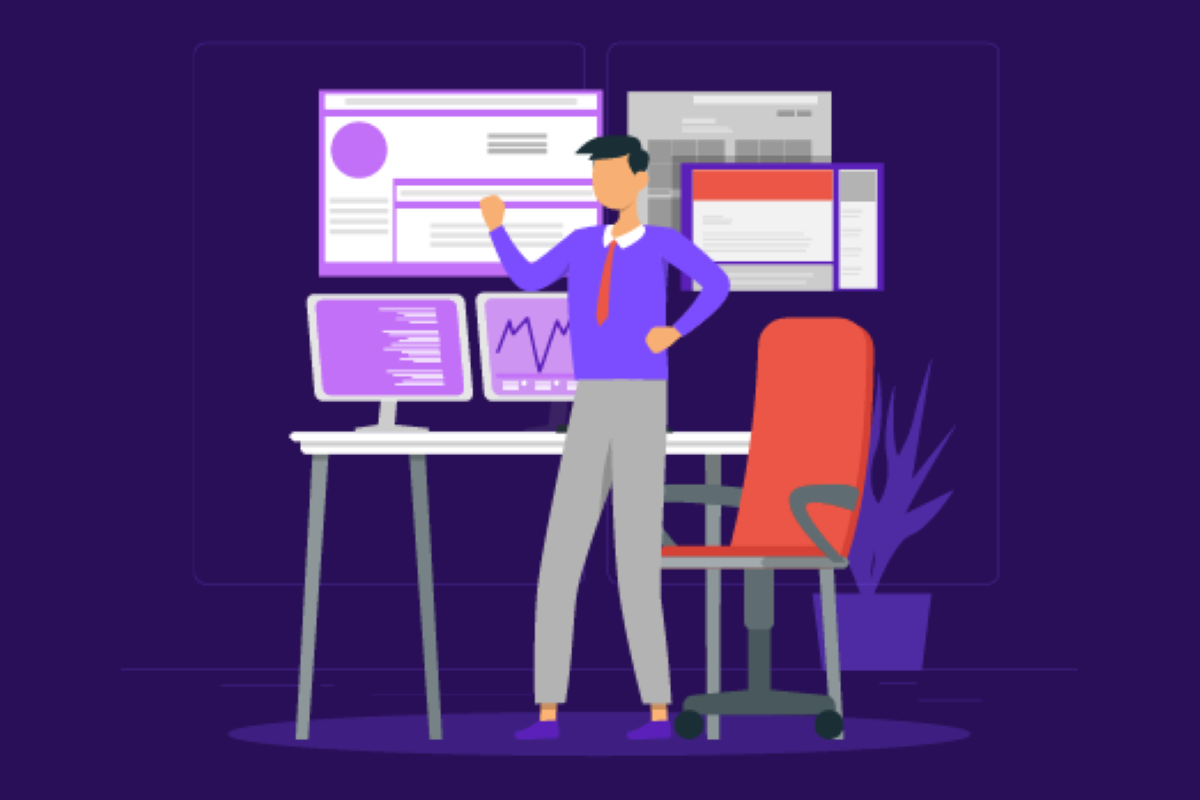 Consumers have high expectations for brands. They want personalized experiences that evolve according to their needs and are delivered seamlessly across multiple channels. On top of that, they want it to be lightning-fast, or they'll take their business elsewhere.
Composability is the future of the digital experience. A composable digital experience platform (DXP) gives you greater flexibility, customization, speed, scalability and reliability. But to be sure you're maximizing the benefits of your composable DXP, you need to measure its performance. Here are five key metrics to measure and how you can measure them:
Flexibility
Your organization's needs will evolve, and your platform has to be able to adapt. A composable DXP provides the flexibility you need to deliver the digital experience customers expect.
Benefits of flexibility
Reduced cost
Composable's flexibility makes it easier to incorporate new functions. This helps you keep pace with customers' needs and expectations today, while also future proofing your tech stack.
With composable, you only pay for the microservices you need — much more cost-effective than buying a full suite of monolithic functions just to access the one or two you intend to use.
How to measure it:
Microservice usage: Is your composable DXP weighed down by things you don't need?
Overlap between microservices: If you have a lot of overlapping functions, try to combine them where possible.

Number of workarounds: If your platform is riddled with workarounds, review your tech stack and look for ways to optimize its efficiency.
Efficient collaboration
The IT-heavy nature of monolithic architecture can be a major pain point. With legacy architecture, updating the front end means developers have to update the back-end code, even for minor tweaks. Not only does this add to the IT side's workload, it's also frustrating for marketing teams to have to wait for their requests to be handled.
With composable architecture, front-end changes can be made without touching the back end. The result: faster turnaround, fewer IT tickets, and better collaboration between both sides of the business.
How to measure it:
Time from request to action: With less of a burden on your IT team, they should be able to push new changes faster and more efficiently.

IT team retention: Less work means less stress and a happier IT team.

Number of IT tickets for minor changes

Missed deadline percentage
Freedom to experiment
With a composable DXP, organizations can try out changes to the digital experience before fully committing to them. And since your IT team has to handle fewer small updates, they have more time to focus on strategic initiatives.
How to measure it:
Number of tweaks to changes after going live

Amount of IT time spent on minor adjustments
Customization
One of the key selling points of monolithic architecture is the in-built suite of programs and functions. In theory, those programs and functions can be used to create whatever experience an organization wants; however, every organization has their own unique needs.
The one-size-fits-all functions of monolithic platforms leave little room for customization — so unless the built-in functions are exactly what you need, you'll have to spend time and resources finding add-ons that can get you in the vicinity of where you want to go.
Benefits of customization
More efficiency
Both composable and legacy architecture let you personalize experiences and deliver content across multiple channels. But with monolithic solutions, that work still has to be completed by a team member. With composable DXPs, organizations can calibrate their microservices for maximum efficiency.
How to measure it:
Number of users: Too many users can be an inefficient use of resources — and create opportunities for avoidable errors.

Governance capabilities: In-built governance capability means less need for human oversight for each piece of content created or delivered.

Workflow automation rate: The more processes that can be taken off your team's hands, the more time they have to focus on what really matters.
Seamless integration
A composable DXP allows you to seamlessly integrate an app framework or SDK library with minimal setup time. This gives you the freedom to find the perfect tool for each function, so you can deliver the exact digital experience you have in mind.
How to measure it:
Number of apps in use

Time to launch

Cost
User customizations
The customizability of your DXP solution doesn't just apply to customer experiences, but to users in your organization as well. Your composable DXP can be configured however your marketing team wants, so they can create and deliver content in a format that's comfortable for them.
How to measure it:
UI customization: More UI customization within your composable DXP means your team is likely taking advantage of the customization options to build a structure they are comfortable with.

Team satisfaction with platform
Speed
Customer needs and expectations can change in an instant. The speed of your composable DXP allows you to push new content, implement campaigns, and reach your goals — faster. Learn more about the value of speed for your organization in our article, "4 ways your teams can benefit from a composable DXP."
Benefits of speed
Faster time to market
The quicker you can update your composable DXP to bring new services, functions, or products to market, the better the overall digital experience for your customers.
How to measure it:
Build time for new initiatives

Impressions & Conversions: If you strike while the iron is hot, your content can reach a bigger audience — and that can help bring in new business.
Empowered creative teams
Along with ease of use, the speed of composable architecture allows marketing leaders to launch campaigns and publish content much faster and without having to wait for IT.
How to measure it:
Content publishing times

Content creation time: Composable DXPs allow your creative team to create a content block for one site, then quickly push it to other sites and channels. That means less time spent re-publishing the same content on different channels and more time thinking up the next big idea.
Better customer experiences
The digital experience is designed to improve customers' experience with your brand. Your composable DXP allows you to deliver a personalized experience that your customers will appreciate.
How to measure it:
Conversion rate

Rate of return traffic

Cost per lead
Scalability
If your business isn't growing, it's dying. Composable architecture enables continued growth without needing to build each new piece of the experience from the ground up.
Benefits of scalability
Greater reach
The scalability of your composable DXP affords you greater reach and easier access to new markets.
How to measure it:
Site load speed: Delivering your digital experience to a wider market does no good if it takes users too long to access it.

Number of locations

Languages in use
Optimized content
The scalability of your composable DXP means you can increase your content output without sacrificing quality or increasing the size of your team.
How to measure it:
Conversion rate

Percent of return customers

Lead costs
Better ROI on content creation
Using modular content blocks to deliver content allows you to optimize and personalize your content to connect with your audience — and that means a better return on your content investment.
How to measure it:
Error rate of reused content

Time spent reworking content

% of automated content
Reliability
What good is it to build a great digital experience if consumers can't actually experience it? With composable architecture, you can say goodbye to the errors, downtime, and security issues that can cause customers to leave and not look back.
Benefits of reliability
Improved security
Security breaches cause site outages, lost data, and compromised customer information. The financial impact of poor security can be staggering, but a composable DXP can help prevent that.
How to measure it:
Security breach rate

Data loss frequency & scope
Consistent content delivery
High traffic is great — as long as your platform can handle it. If it can't, you risk delivering a subpar digital experience.
How to measure it:
Site or service downtime during high traffic

Site load times

Site error rate
Improved digital experiences
Content can be handcuffed by the limitations of monolithic architecture. That often leads to a mediocre digital experience. A composable DXP doesn't have those limitations, so you can focus on delivering the best digital experience possible.
How to measure it:
Bounce rate

Impressions

Organic traffic
Learn more
Learn more about composable and how your teams benefit in our post, "4 ways your teams can benefit from a composable DXP."

Schedule a free demo to see how Contentstack's composable DXP can help your organization deliver the digital experiences your customers desire.