Back to Blogs
How to implement personalization in a composable DXP
Apr 20, 2023 |
3 min. read |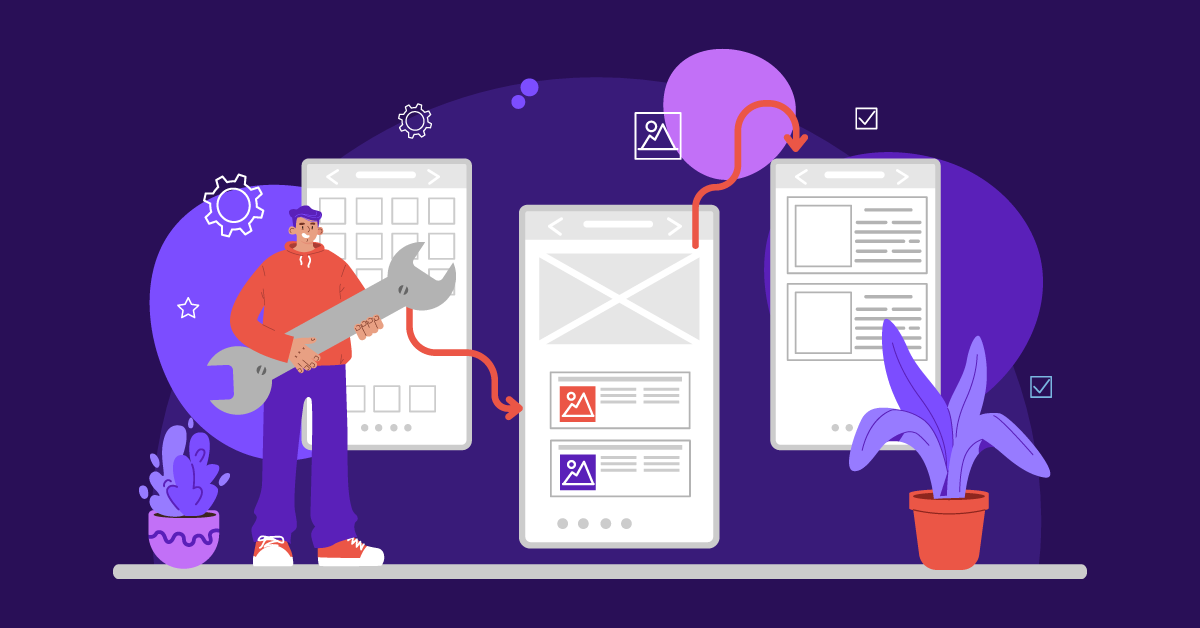 Personalization is an essential aspect of modern marketing. Today's customers expect personalized experiences that resonate with their interests and values. According to research, businesses that prioritize personalization can see significant benefits, including improved customer engagement, loyalty and higher conversion rates.
In this blog post, we will explore the benefits of personalization, why a composable digital experience platform (DXP) is the best platform to achieve successful results and practical tips for implementing personalization in a composable DXP.
Benefits of personalization
Personalization offers various benefits to businesses that implement it effectively. Here are some of the key benefits of personalization:
Improved customer engagement
Personalization helps businesses improve customer engagement by creating experiences that resonate with their interests and preferences. Customized experiences can improve a customer's perception of a brand and their likelihood of engaging with them in the future.
Higher conversion rates
Personalization can convert website visitors into customers by providing them with more relevant content and offers. When customers feel understood and catered to, they are more likely to make a purchase or become a repeat customer.
Increased customer loyalty
Personalization also improves customer loyalty by creating a connection between the customer and the brand. Personalized experiences can make customers feel appreciated and valued, leading to higher customer retention rates.
Advantages of a composable DXP
BlueWeave Consulting recently reported that the demand for quality customer experiences is driving demand in the global digital experience platform market, which it predicts will grow from $10.75 billion to $26.93 billion by 2028. According to Blueweave, "Companies' focus on delivering personalized, optimized, and integrated user engagement and experience across marketing channels fuels the demand for platforms to comprehend customers' immediate needs."
Composable DXPs provide the speed and agility to make all this possible. While making the transition to composable may seem daunting, it's well worth the effort. With a composable DXP, businesses can integrate best-of-breed technologies that work together to seamlessly create a cohesive and personalized user experience. It also allows for easier testing and QA, better API integrations and improved data analytics.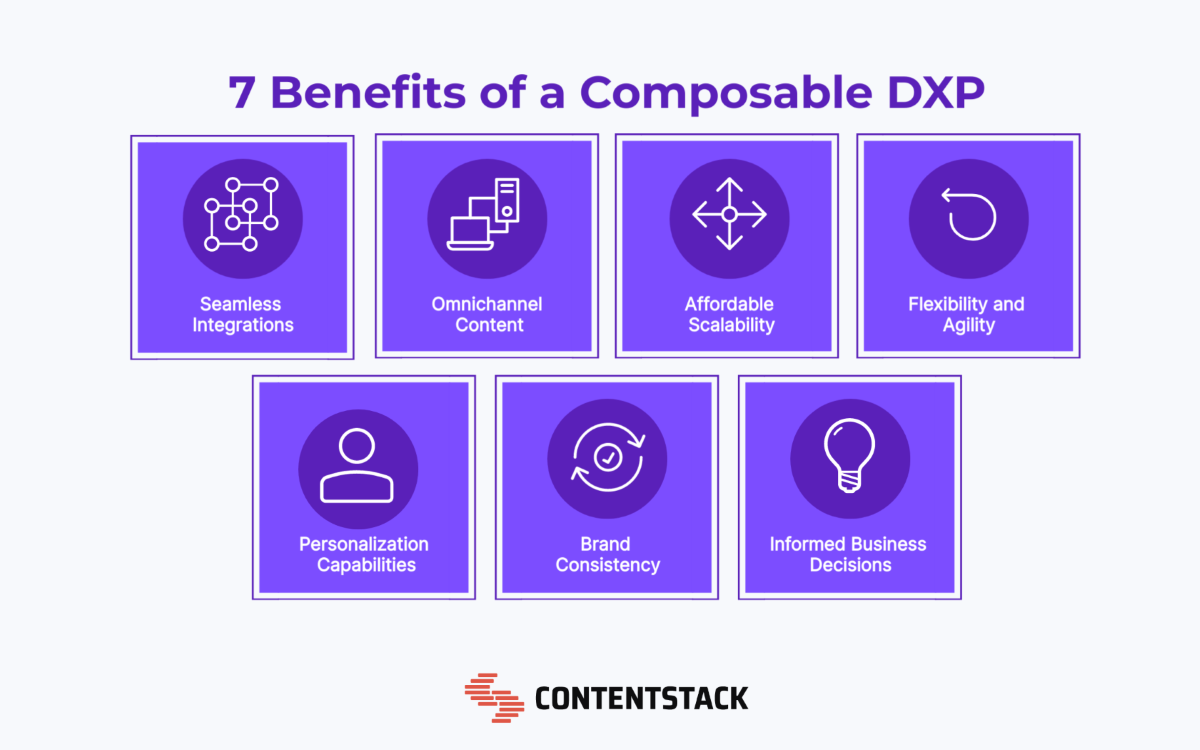 How to implement personalization
Here are some practical steps to implement personalization in a composable DXP:
Identify and segment target audiences: The first step to personalizing your digital experiences with a composable DXP is identifying and segmenting your target audiences. By determining your audiences' preferences and interests, you can personalize the user experience and improve engagement rates.

Determine your criteria: Once you have identified your target audience, you need to determine the criteria for personalization. Consider a customer's behavior, location and purchase history to create personalized experiences tailored to their needs.

Leverage data and analytics tools: To personalize the customer journey, you need to leverage data and analytics tools to understand their behavior and preferences. By using data-driven insights, you can create relevant and personalized experiences that improve customer engagement and conversion rates.

API Integrations: Integrating the right APIs with your composable DXP can improve personalization efforts. By connecting your DXP with your customer relationship management (CRM) or email marketing software, you can create personalized experiences that align with a customer's preferences.

Testing and QA: Lastly, the testing and QA phase is critical in creating an excellent user experience. Ensure that any changes made during the personalization process do not have any adverse effects on the user experience.
Learn more
Learn more about digital experience platforms in our guide, "The ultimate guide to digital experience platforms."
Schedule a free demo to learn how you can create personalized experiences that will delight your customers with Contentstack's composable DXP.