Back to Blogs
How composable technology improves experiences in financial services
May 25, 2023 |
7 min. read |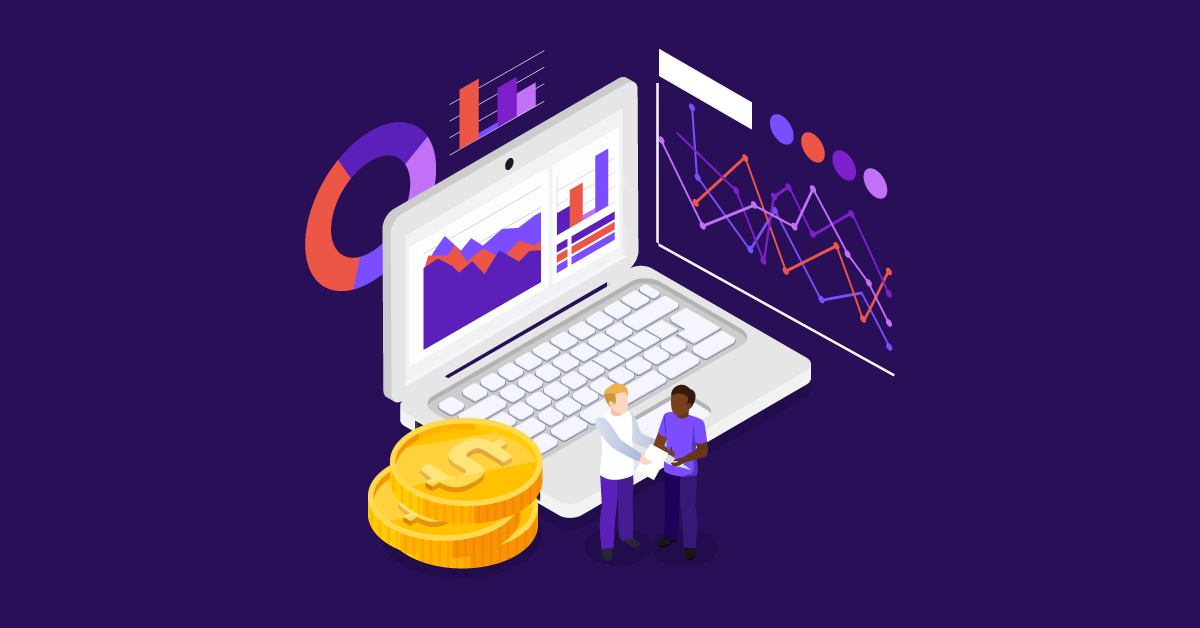 The financial services industry is one of the most advanced sectors when it comes to using digital technology. However, companies in this space are constantly competing for customers at every level, from large investment firms to small, independent banks.
To stay ahead of the competition and satisfy customer needs, financial institutions must take advantage of the most advanced solutions available to optimize customer experiences. Composable digital experience platforms provide an easy-to-implement suite of tools and features that allow businesses to execute complex tasks quickly and cost efficiently.
In this blog, we'll explain what a composable DXP is, then look at how financial services companies rely on this technology. We'll also cover the major benefits of composable DXPs and give you questions to ask when selecting a DXP.
What is a composable digital experience platform (DXP)?
In a legacy platform, a suite of features and capabilities are built into the software by the vendor. You pay for everything in the suite, even features you don't want. To add functionality, you must choose vendor-approved, third-party plug-ins. There's no freedom to choose the ideal solutions for your business as you grow.
Composable DXPs differ. They're "composed" of best-in-breed solutions that work together via APIs to deliver omnichannel content and digital experiences. With composable, you're no longer locked into features and capabilities chosen by the vendor. Instead, you can compose a unique DXP with the right mix of tools for your business.
Many types of software can be integrated into a composable DXP such as:
E-commerce tools

Asset management

Customer management

Omnichannel management

Marketing automation and analytics

Content workflows

Customer engagement

AI tools
The architecture of legacy and composable DXPs also differs. With a legacy platform, developers create HTML code to control how a website's front-end display looks. This is great for managing content like photos, text, art, and videos on one website. However, it's inefficient when using content across multiple websites and channels like social media sites and native apps.
With legacy systems, users must manage content separately for each channel. This is difficult, time-consuming and also increases the risk of human error. Legacy systems simply can't provide the level of agility financial organizations require to deliver the meaningful content experiences required to be competitive.
Composable DXPS are built on composable architecture with headless content management systems at the core. With headless, the front-end display and back end are disconnected. Because of this separation, content for multiple channels is managed from one central hub. Then it's pushed to websites, mobile apps and social media on demand. When integrated with tools like real-time customer data and analytics, organizations become more agile. This leads to greater customer satisfaction along the customer journey.
How financial services companies use composable technology
To understand how financial companies rely on composable technology, let's consider their customers. According to the Forbes Advisor: 2022 Digital Banking Survey, nearly 80% of adults in the U.S. prefer using a mobile app or website for banking rather than banking in person at a physical location.
That's not surprising when digital is more accessible and convenient. With digital, customers can bank 24/7 from anywhere in the world on any device. They no longer have to leave home to make a deposit, get a loan or even close on a new house.
New digital-only banks have also disrupted the market. These non-traditional banks offer fast, convenient mobile banking solutions and payment services. And they have left some traditional banks struggling to keep up.
Advances in digital technology aren't limited to banking either. E-commerce is booming. According to the U.S. Census Bureau, e-commerce sales in 2022 were estimated to total $1.03 billion. Payment providers, acquiring banks and card schemes like Mastercard work behind the scenes to enable these transactions.
Customer expectations of financial services organizations have evolved along with technology. Customers now expect options that make it easy to manage their banking, conduct financial business and make purchases quickly and conveniently. This has increased competition between financial services companies trying to seize their share of the market.
Competition is actually responsible for furthering banking along the digital journey toward digitized processes and digital revenue. In fact, according to Gartner's CIO Survey 2021, it's further along than any other industry.
That's why robust DXPs are must-have technology for financial services companies trying to seize their share of the pie. By robust, we mean composable DXPs that support personalization, marketing automation, data and analytics, and other tools your tech stack may require to keep pace with customers expectations.
Benefits of a composable DXP for financial services
Increased flexibility
Banks, payment providers and other financial services companies gain the freedom to keep existing systems and solutions they require to do business, while integrating new solutions they want to leverage for customer engagement and other purposes. Put simply, they can choose the best mix of tools for their unique success story.
From one composable platform, this mix of best-in-breed solutions will connect and communicate seamlessly. Many complex processes that were once slow, time-consuming and left room for error become automated and streamlined.
Agility
Composable empowers financial organizations to move faster. They could mean pushing important information to multiple channels quickly or adding a new product ahead of a competitor. This agility enables financial organizations to scale faster while still keeping up with customer expectations and regulatory requirements.
Composable DXPs can even help financial organizations to grow as it enables them to deliver much better content experiences. This not only helps to attract brand new customers, but builds customer satisfaction and customer loyalty among existing customers.
Enhanced security
Composable enables faster implementation of security updates. This minimizes both disruption and vulnerability to cyber attacks. Financial organizations are very susceptible to cyberthreats from criminals trying to access financial assets or personal information to target customers. And the slow process of updating security protocols with traditional, legacy DXPs can result in lengthy downtimes. During these times, secure systems are more vulnerable to cyber threats.
Not only do government regulations require that financial organizations take security measures to protect their customers from cyberthreats, customers have similar expectations. They want security when they bank or conduct any business through a financial services provider. This is true whether they're banking on their phone or making a purchase on an e-commerce site.
What to consider when implementing a composable DXP
Before choosing a DXP, it's crucial to first consider who will be using the platform and how they will use it. Be sure to loop in stakeholders from marketing, IT and business. Developing specific use cases will provide a clearer picture of what you require from a platform.
Next, it's time to begin searching for a DXP to fulfill your requirements. Be sure to ask these four questions:
Does it have a headless CMS? A headless CMS is important because it enables composable DXPs to manage content from one location, then push it out to multiple channels like your website, social media and native apps.

Is it easy to use? Composable DXPs should enable content creators and other nontechnical users to create and edit content without any coding skills or assistance from IT. Select a platform that's easy to use and intuitive.
How configurable is it? Regardless of how easy a platform is to use, it isn't going to be the right fit unless it can be customized to align with user requirements and business objectives. Choose a DXP that offers the customization options your business needs, as well as the capability to integrate the best-in-breed solutions you may want to leverage both now and later as your organization scales.
How good is the customer support? Transitioning from a monolithic platform to a composable DXP is a unique experience for every organization. Making the switch is often done in phases with different capabilities and features being rolled out over time with minimal disruption. You'll need technical support throughout the transition. Make sure your provider is willing to listen and comprehend your use cases and business objectives and will be there when needed.
How financial services companies use composable DXPs
Here are three examples showing how banks and financial services companies are using composable DXPs:
Composable banking: Many banks have already adapted to composable banking, which makes it easy to quickly adapt to changes in the market. With composable banking, products and services are broken down into separate components that are managed independently. Composable DXPs support composable banking by making it easy to launch new products and services at the right time without disrupting other services.
Managing content across channels: Banks with multiple locations, divisions and different suites of products and services for personal and commercial banking customers are using composable DXPs to manage all their content from one central hub. When an interest rate changes, for instance, a composable DXP enables content teams to quickly push the new rate out to multiple channels in a matter of minutes. Whereas in the past, someone had to go into each piece of content and manually update the rate. This was not only tedious and time-consuming, but increased the risk of human error.
Personalization: Some larger banks are focusing heavily on enhancing personalization through better technology to deliver a better customer experience. Composable DXPs enable banks to seamlessly integrate and connect sophisticated automated and AI-powered tools that communicate and share data. For instance, localization tools can determine a customer's location and deliver personalized content in their language, while feedback from analytics tools ensures the message is relevant to them.
Learn more
Learn more about the advantages you can expect from our composable DXP in our blog, "Contentstack demonstrated 295% ROI in Forrester study." To see how Contentstack's composable DXP can help your digital transformation, schedule a free demo.