May 19, 2023 |
4 min. read |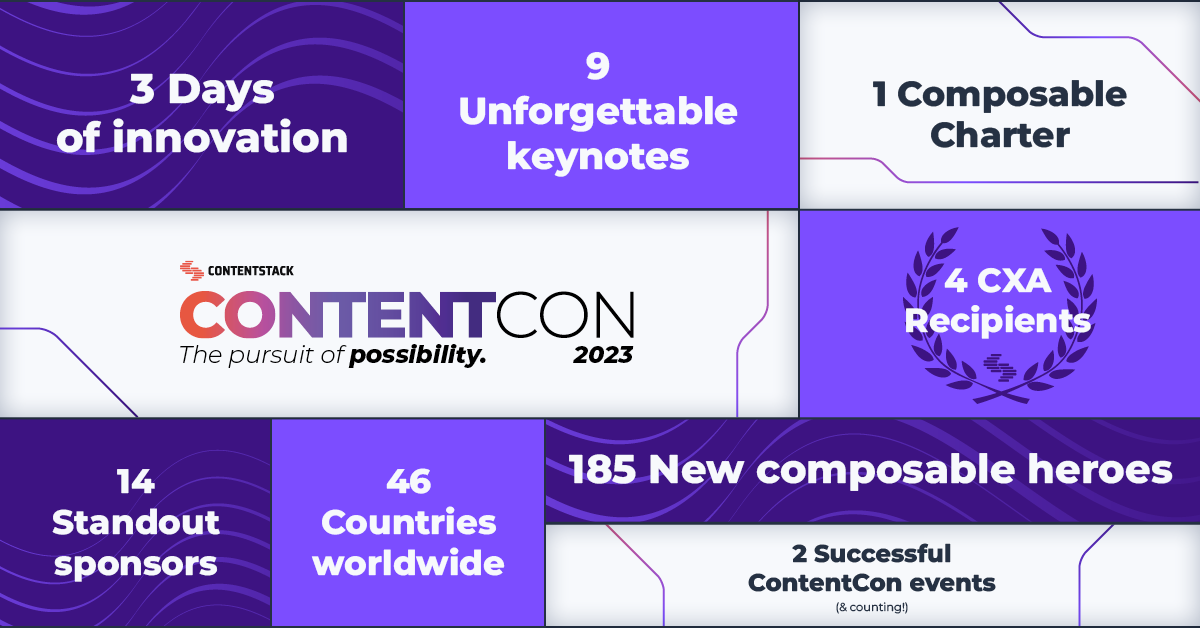 If you were lucky enough to attend ContentCon 2023, the Contentstack's highly anticipated annual customer conference held May 8-10, you know how incredibly useful this event can be for those on the journey to composable. With inspiring keynotes and exclusive workshops, attendees take away new insights on composable leadership and technology. In case you missed it, here are some highlights and key takeaways from ContentCon 2023:
The monolith is dead: Welcome to the age of composable
The monolith is dead, Contentstack CEO Neha Sampat declared in her opening keynote.
"When you're living life according to the rules of the monolith, you're stuck in a cycle of what's not possible," Sampat said. "You're constrained by the limitations of tech. But when you do break free suddenly this whole world of possibilities can open up to you."
To break free from the monolith, Sampat said, "We have to find our people. We have to find our champions, and we have to find our inner heroes. We challenge the status quo, we redefine the rules, and we can only win if we do it together."
More from ContentCon 2023
Visit the ContentCon 2023 Video Hub to watch videos of these presentations and more.