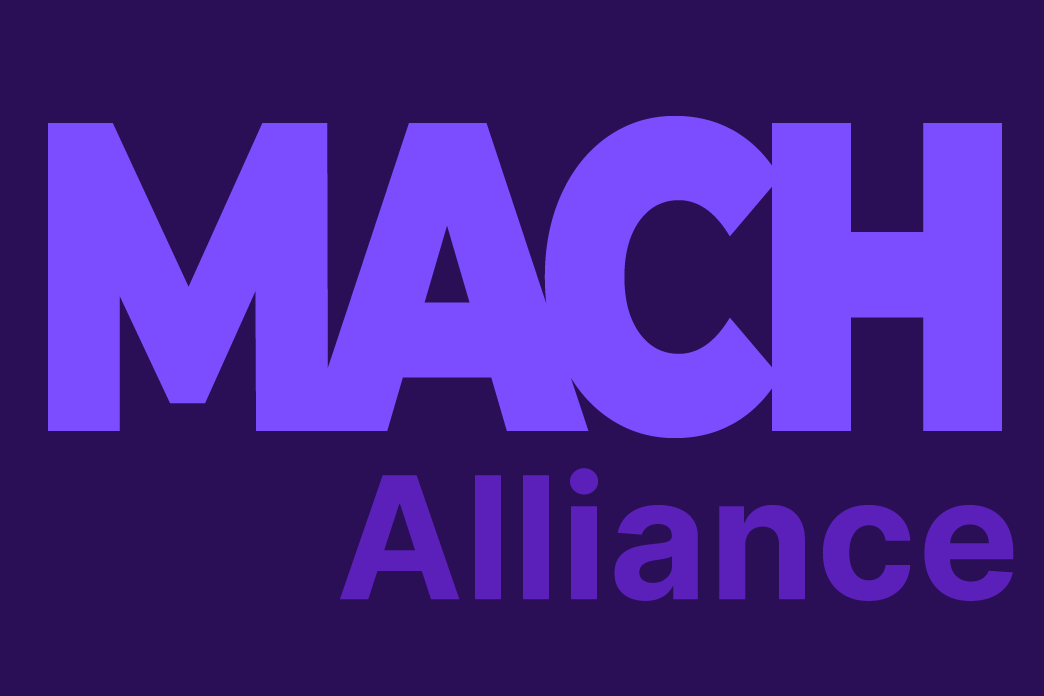 An Interview with Matthew Baier, MACH Alliance Board Member
Matthew Baier wants to free enterprises from expensive mistakes.
As co-founder of Built.io, an integration-as-a-service company, he has experienced firsthand how enterprise technology has become impossibly complex and frustrating to buy and to deploy. As all-in-one suites offer more and more, tightly-coupled, functionality, they also lock businesses into a rigid status quo for years at a time. That's why the team was inspired to re-imagine content management with Contentstack — a modern CMS that turns the concept and implications of traditional software suites on its head. Today, a new era has arrived, built on the promise of a new architecture and backed by an ecosystem of companies that share the belief that bringing together best-in-class technology results in superior business outcomes.
The same revolution that is occurring in and around content management is simultaneously happening in other enterprise tech sectors — for instance, in digital commerce; in search; and with technology implementers and integrators. Today, fourteen of these companies have announced the launch of the MACH Alliance: a group of next-generation technology experts committed to liberating companies from all-in-one suites through education, universal standards, and the development of a truly open ecosystem rooted in the principles of "MACH" architecture: Microservices, API-First, Cloud-Native, and Headless.
We sat down with Matthew, MACH Alliance board member and CMO of Contentstack, to discuss the launch — and why he's excited to de-vilify the concept of integration.
Contenstack: Since your start in the software industry, how have you seen the world change for enterprises?
Matthew Baier: Everything has become unbelievably complex. There was once a world in which your digital audience was just in one place, on your website. Today, you have countless digital channels, social platforms, a myriad of devices. People are not paying attention in the same way or place they once were. The complexity of all these moving pieces is a challenge, but it also forces enterprises to rethink the equation of how they manage that complexity. And that presents an opportunity to think differently and find a better way.
Everything is moving faster too. Enterprises have always been at risk from smaller, nimbler players who can outmaneuver them in certain areas. But now there's technology that in some ways can level the playing field. It allows enterprises to keep up and gain agility, so that this pace doesn't become frightening and overwhelming, but becomes a tool that they can infuse the business with.
How has the relationship between enterprises and vendors changed?

What's really changed is that integration is a superpower that enterprises are beginning to unlock.
For a long time, enterprises were at the mercy of large technology suites, where they were forced to choose between being efficient — solving as many problems as possible with one product — and being agile, continuing to innovate in the face of relentless change.
These suite vendors have been telling enterprises: "we're the best at everything, and if you try to mix other things in, it gets complex and scary." But that's just not the case anymore. The integration of different technologies from different vendors is no longer something that has to be a cumbersome, costly, lengthy process. It's become simple, with a whole host of new-wave vendors who, like Contentstack, have built their products with APIs at the very core.
So, let's talk MACH. It seems like a lot of technical concepts tied together: "Microservices, API-first, Cloud-native, and Headless." But it can also mean speed -- MACH speed. What are the most important things for a business to know when they ask, "What's MACH?"
It is crucial to understand the definitions of MACH, the key concepts that it represents. Here's why: Remember when "Cloud" first became a thing? It was considered a new revolutionary idea that was a little bit scary and a little bit dangerous. But there was a tipping point when companies like Salesforce made Cloud fine for everyone, including banking, and now it's generally considered as safe and much more efficient than the legacy, on-premises approach.
As soon as that happened, every other vendor also said, "We're Cloud!" whether or not it was true. It was like everyone had invented Cloud alongside the true pioneers, and that created a problem for enterprises, who were buying what they thought was Cloud, and still finding something they had to install on their servers.
The same is happening now across many more dimensions. Like API-first: these days, everyone has an API. But there's a huge difference between a product designed and built API-first versus slapping an API on ten years after the product was built. And it's the same with headless.
You shouldn't have to go through the investment and deployment of a technology before you realize that you've bought the same thing as before. You should be able to catch it sooner.
The MACH Alliance is a group of companies that want to help organizations understand how to evaluate and test platforms to see if they will truly bring the benefits that they promise. This is a group of businesses that have built products or services aligned with these key concepts, and they don't want to hog their knowledge — they want to share it and work together to give enterprises the ability to pick the best possible technologies in the category. Together, they will make it easy for enterprises to assemble, support, and never stop innovating in their respective domains.

Tell me more about the freedom that is offered by "going MACH."

There are two big factors.
First, amplifying the positives: you get faster time to market, more agility, and the ability to evolve and respond to changing environments constantly. You can select the very best products and put them together in a way that's perfect for your business and unlock yourself from bulky suites. You can get a much lower total cost of ownership (TCO) for your entire technology stack and never again have to deal with costly, manual, disruptive upgrades. All of this results in exciting, new, net positive gains.
The second is reducing the negatives: not just cost, but also risk. MACH is as revolutionary as the "undo" button. You can make decisions that don't punish you for years to come. You can pick a piece of technology that you're unsure about, and instead of committing to it for the next ten years, you can just test it out. If it works as expected, it's already there and integrated. And if it doesn't, you can remove it from the stack without everything falling apart.

Why was it important for Contentstack to be a founding member of this alliance?
For us at Contentstack, MACH is not just a trending topic. It is the fundamental belief upon which the company was built.
Every essential business function has an internal system to manage it. Customer information, for instance, gets managed with CRM; products with supply chain management.
But one essential function — the way that you reach your audience, the way that you bring your product and message to them — is content. Content is a trillion-dollar industry investment. And it's the only area that didn't have a modern system of record. Many businesses are still struggling with content technology that's been around for 30 years and remains – at its core – unchanged, while every other area has reinvented itself. So we've done it. We rebuilt it, modernized it, and created a truly MACH content solution.
And while we're providing this radically new content approach, we don't want our customers to be held back by suites in other parts of their business either. If you're in commerce, you need a commerce engine. Where's the modern equivalent to what we're doing with commerce, which is its own huge space? Well, you've got wonderful players like commercetools who believe in the same thing. Now, we can make this incredibly powerful combination happen through integration.

So is integration the key here?
Not just integration itself but also the concept of composable, reusable, "integratable" technology components – that's the main idea behind the "M" in MACH, microservices. We do everything through integrating microservices and we want our customers and partners to enjoy its benefits too — to feel like it's easy. It should be as easy as a USB.
It's about more than just having an API — it's allowing the data to flow between systems and gaining new insights and new efficiencies from that flow. It's about bringing more power to the fingertips of users without forcing them to dramatically change their processes and behavior. Using Contentstack, you have always been able to connect to any system with an API. If you connect to another MACH system, you'll find that the integrations are, in many cases, already pre-built, very easy to customize and use. You'll find technology that's compatible, well documented and offers rich tooling. And that's just the developer level experience.
What do easy integrations mean for marketers?
A typical content marketer's experience today is pretty complex: they might have 15 windows open -- writing a blog post, consulting the SEO tool for metadata, translating to another system for publishing — all these pieces have to be stitched together. The person themself is forced to act as the "glue" between systems and manually bridging the "integrations" to make all of this work — how horrible is that?
It would be more helpful to open your system of record and have everything at your fingertips. As you step through your day's tasks, everything you need is served to you. Your blog is not matching your desired tone of voice - fix it right there. Want to publish to a different-language country site? Route it to the automatic translation workflow. Connect to your ecommerce product feed? Here's the button for that. You can ask how it's performing compared to last week's blog and have the analytics right there. Everything is right in front of you. This is a game-changer for businesses.
It sounds like a much different reality than content marketers are used to.
It's no surprise that people hate Content Management Systems (CMS) today, pretty much unilaterally, because it's traditionally been a major contributor to corporate and personal headaches. We believe it should be the other way around: it should be the system that you want to live in day to day because it has the potential of being the most useful. It can make you better at what you do.

And this is possible today?
Yes. With the MACH Alliance ecosystem, it's clear that we're not the only ones who believe this. Many companies have this in deployment today, big and small, boxing in their competitors left, right, and center. We're not waiting for some magical moment where this will be possible. We're already there.
Learn more about the MACH Alliance at machalliance.org. Read a practical guide to going MACH in the ebook Break the Replatform Cycle with MACH Architecture.