Today, Contentstack announced a $31.5M Series A led by Insight Ventures, marking an incredibly significant milestone for the company and our entire team. Two years ago, we recognized a seismic shift in how companies were managing content and digital experiences. To realize the full potential of this for the company and our customers, we made the decision to spin Contentstack out of my prior company, Built.io.
Seven quarters in, I couldn't be prouder of the product and the team. I've been fortunate to build a leadership team that embodies trust, respect and collaboration unlike any other company or team I've experienced. As a result, the #OneTeamOneDream culture permeates throughout the organization. It enables people to challenge themselves in a supportive environment to do the best work of their career, while simultaneously delivering an exceptional experience to our customers. We received the official news of the funding round closing while the 2018 Winner's Circle team (aka Honeybadgers Club!) was celebrating together in Los Gaviotas, Mexico. It was an incredible moment to be able to share with the team that worked so hard to help us achieve this milestone!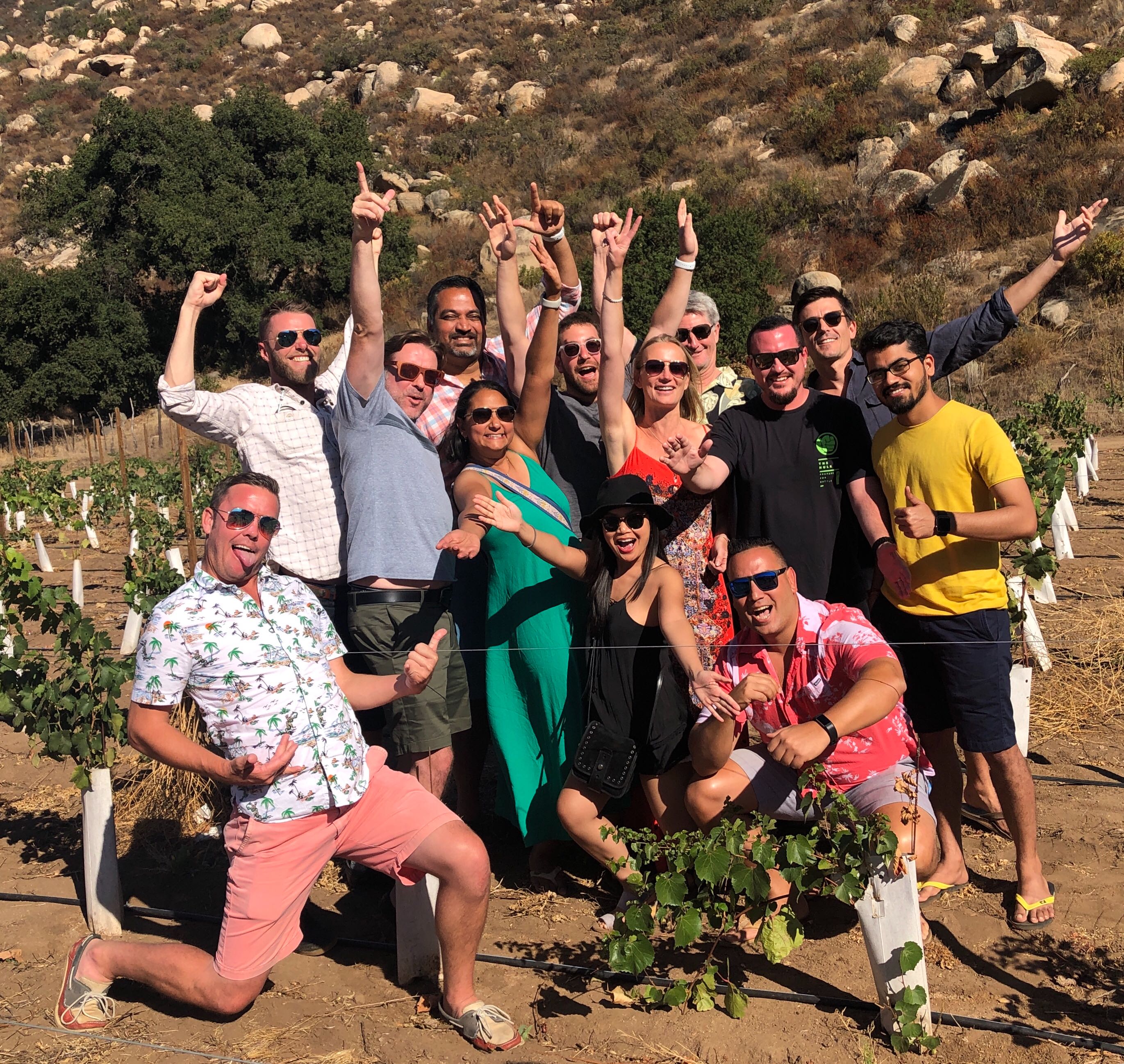 The funding comes during an incredible year for Contentstack, with sales for the first half of 2019 having grown more than 4X compared to the same period in 2018. By addressing growing market demand for modern content infrastructure, Contentstack has quickly slid into the leadership position for Content Experiences and has received the highest Customers' Choice ratings in the entire content management category, as documented publicly on Gartner's Peer Insights portal. Unfiltered and direct from customers, this recognition is a powerful testament to Contentstack's commitment to customer success and continued innovation. There's also a very detailed full report on how Contentstack is different from the many other CMS platforms out there – again, as judged by customers.
While we were going through the fundraising process, we had incredible support from countless customers willing to speak with investors, partners and press about their positive experience with Contentstack. For every customer who took time out of their busy schedules to support us in this milestone, I send you my deepest appreciation. During this process, one our our most active customers told investors that Contentstack has the ability to dwarf the strategic importance of Slack and JIRA throughout their organization. It is not lost on me that such conviction has to be earned and I know that our entire team will continue to work tirelessly to be deserving of your trust each and every day.
I'm also proud to state that this sizable early stage funding round helps improve, even if slightly, the statistics related to funding companies with women founders. While there is still more work to be done, this is a shout out to our amazing funding partners at Insight for moving the needle. Also, a special thank you to our seed investors Cindy Padnos from Illuminate Ventures and Linnea Roberts from Gingerbread Capital who believed in our vision from day one and are continuing their support by participating in this latest round of funding.
Partnering with Insight was a deliberate move for many reasons. As a Silicon Valley company expanding to new markets, we were especially attracted to their global reach and strength in European markets. Insight's knowledge across the marketing stack, previous experience in the content management space, and center of excellence model in supporting portfolio companies are all attractive traits. Further, we are looking forward to working closely with Teddie Wardi, who has joined Contentstack's Board of Managers.
"We believe that Contentstack is poised to revolutionize how companies engage their customers. Organizations can now turn their ideas into content, and content into revenue faster than ever. The seasoned team, the company's growth trajectory and best-in-class technology is a rare trifecta for a Series A investment. Scores of prestigious global brands are entrusting Contentstack with their digital experiences and we are excited to add further fuel to this rocketship." - Teddie Wardi, Managing Director @ Insight Partners
With support from Insight, we will deliver the most powerful omnichannel digital experiences to global brands who want to inspire and delight their customers. For integrators and implementers and agencies looking for new revenue opportunities: This is it, this is the big shift in digital content that has been building up for decades. Let's build the future together. If you are looking for new revenue opportunities, new ideas and real innovation, we look forward to hearing from you. And to our most tuned-in competitors, let the games begin!