Back to Blogs
Reimagining Agile Omnichannel Personalization with Headless Content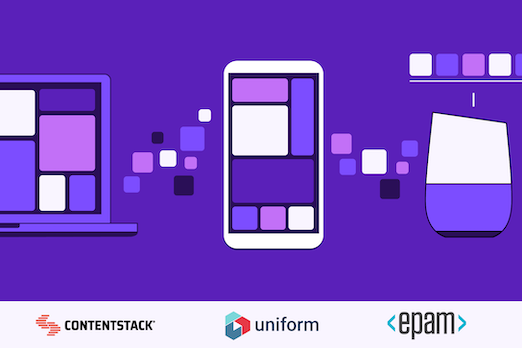 At the end of 2019, Gartner predicted "By 2025, 80% of marketers who have invested in personalization will abandon efforts due to lack of ROI, the perils of customer data management or both."
Of course, since that prediction, a lot has happened. While traditional, rules-based personalization might very well be abandoned in a few years, the rise of intelligent personalization tools is opening the door for a new approach.
"We're moving into a world where organizations have access to data that allows them to personalize not just the products you're seeing, but the experience and the timing of conversations a business is having with you," says Matt Bradbeer, MACH Business Lead at EPAM Systems, Inc. and Co-Founder of The MACH Alliance. "Personalization has moved from a very blunt approach of showing an ad or a product to having a constantly evolving conversation."
Fortunately, the enterprise technology market is adapting quickly to suit the omnichannel customer - and the busy teams that cater to them. To show just how fast companies can get content personalization up and running with modern MACH tools, Contentstack is partnering up with Uniform and EPAM to launch Project CUE - taking personalization from idea to market in less than 12 weeks.
Introducing Project CUE
To showcase the possibilities of a MACH approach to content personalization, Contentstack, Uniform, and EPAM have teamed up for what we are calling "Project CUE". In less than one business quarter, the team will identify a personalization use case, develop a content model in Contentstack, add personalization with Uniform, and debut the omnichannel experience at the CMSWire DX Summit on July 29th.
"Most of the businesses I talk to are ready for personalization and many have tried it, but the question becomes how to do it successfully," says Neal Prescott, Vice President of Digital Technology at EPAM. "We don't see many people wondering if personalization is the right choice, it's just unclear how to take those first steps."
This is the goal of the project. To show how - and how quickly - personalization can be implemented across the customer journey.
To kick off Project CUE, we spoke with the co-collaborators to understand the historical challenges to personalization, steps teams can take to overcome those barriers, and how a MACH approach (microservice-based, API-first, cloud-native, headless) is helping enterprises reimagine personalization in an omnichannel world.
Shift to Omnichannel Thinking
Getting on board with the idea that customer journeys are no longer linear means digital marketers have to let go of old ways of thinking about channels, pages, and content.
"One of the things that made personalization so difficult in the past was the traditional presentation or channel-centric approach to content." explains Peter Fogelsanger, Global Head of Partnerships at Contentstack. "If there was content on one page that would be valuable for personalization on another it was a very cumbersome—and often manual—process to leverage that content elsewhere. Even within the same website."
Marketers stuck with single-use content often leaned towards two extremes when thinking about personalization. Content marketers tried to manually create a new set of assets for every possible interaction a customer could have, which required an overwhelming amount of content and didn't always make sense from an ROI perspective. While technical marketers narrowed in on the UX aspect to optimize banners and CTAs, which moved the needle on conversions but focused on only a narrow slice of the customer-brand relationship.
'The technology has caught up to where the typical marketer is able to find the sweet spot in the middle," says Fogelsanger, referring to the rise of headless content.
A headless approach decouples the content from its presentation. So the content on that landing page you just published can be broken up and reused in unlimited ways. Pull the intro copy over into an email, push the header banner to an in-store kiosk, or have the product descriptions read out loud by voice search. No more single-use content. Which means teams can escape the page-based walls of manual personalization and explore a more scalable approach of mapping individual pieces of content to multiple visitor intents.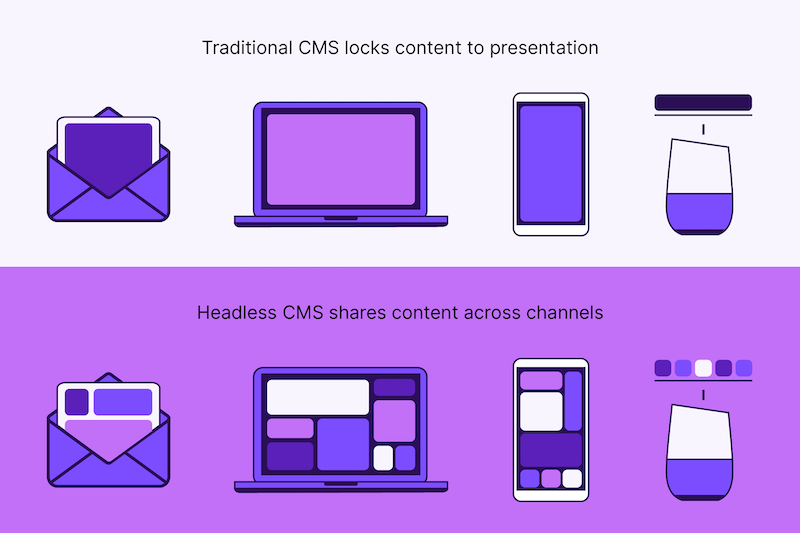 Stop Proposing on the First Date
Uniform, the headless API-first personalization platform, is helping many customers adopt a mindset of delivering content as a response to customer in-the-moment intent. With personalization tools that adapt content as a visitor explores the site, marketing teams are no longer limited to A/B testing single interactions but can focus on a more long-term relationship with a customer.
'A good way to think about it is a love story, because content is what makes a visitor fall in love with your brand." says Lars Petersen, Co-Founder of Uniform, "If you go on a blind date and the first thing your date asks is 'will you marry me?' that's going to be awkward. Yet, as consumers, when we come into a website today the first thing we see is 'buy this' or 'get a call from sales today'."
Like any relationship, the one you have with your customer works best when it's two-sided.
"Personalization is a feedback loop, it's not just a one-way channel of showing customers what you think they want to see," says EPAM's Matt Bradbeer. "You have to give the customer a way to talk back, to have a conversation, and be able to use that information to change the way you do business."
Bridge the Gap Between Creation and Personalization
Using legacy, manual personalization tools to deliver an experience that reacts to visitor feedback is, for many enterprise companies, not scalable enough to be worth the time and effort.
"You essentially need to have a PhD in creating rules," says Petersen about the traditional rules-based approach to personalization. "It's a very technical task."
For many marketing teams, the tool used to manage content is completely separate from the tool used to personalize it. Often, this means personalization efforts are handed over to someone else or just forgotten entirely.
But today, modern software vendors are designing their products with integration in mind, using standardized API building blocks that make it possible to manage multiple tools in a shared user interface. Sharing a UI makes it easy to weave personalization into the authoring process, so that the people closest to the content can be the ones who put it in context.
"Having an easy to understand personalization layer, like Uniform, and have it exposed right inside the content experience is a real game changer," says Fogelsanger. "Now you don't need to think about personalization differently, you're just describing the content when you're authoring it."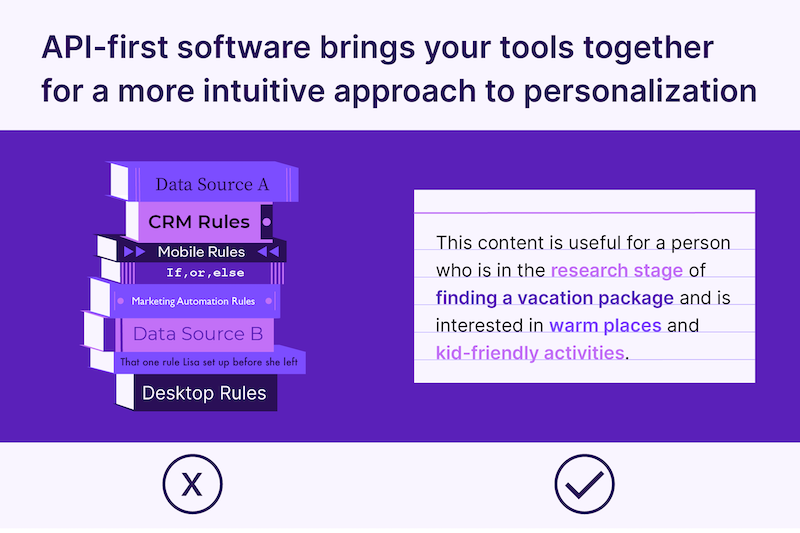 Take Control of Your Data
Not only do modular tools bring previously siloed applications into the same UI, but they also make it easier to connect the data behind it. "One thing I would say to people on this journey is to get your data into a place where you control it and own the structure, and it's aggregated, agnostic and available to any system or touchpoint you want, when you want it," says Bradbeer.
Building this type of fully composable, data-agnostic architecture doesn't happen overnight and a major benefit of MACH tools is that companies can start benefiting from this approach without waiting around for a big-bang replatform.
"You can put a MACH frontend or backend on what you've got, which allows you to get some immediate benefits while chipping away at the larger architecture," says Prescott. "You can get going where you can and where you'll see the biggest impact, while also planning for the future."
This lowers the barrier of entry for personalization. Companies can gain momentum in one area, such as email nurture or the promotion of an annual event, and be able to reuse that data and scale efforts to the rest of the experience over time.
We'll Show You How
"Project CUE is about showing omnichannel experience can be fast time to market," says Petersen. "That it can meet the requirements of fast performance based on the core web vitals, and the experience the visitor gets across the different channels being highly relevant to their intents."
"The overall theme of Project CUE is that you can start now." says Fogelsanger, "There are things that you intuitively know about your customers and your business that can be a starting point."
"I think there are a lot of brands interested in taking this approach, they're just not sure how to do it or not sure if they can do it in a way that's not too disruptive to their content machine." adds Fogelsanger. "My hope is that we can show there is a lower impact way of doing things a lot smarter, that you can weave personalization into the way that you're managing your content experiences today."
Project CUE kicked off this May, so stay tuned for updates and insights.