Back to Blogs
Contentstack Named Best Content Management Platform of 2019 at the SIIA CODiE Awards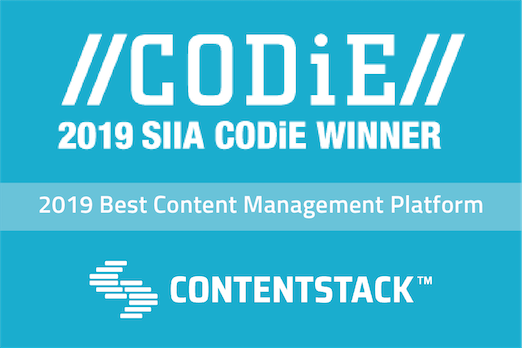 At Contentstack, we pride ourselves on delivering the best Content Management Platform for our customers across the globe. Contentstack's headless CMS serves as the ideal content hub for corporations and enterprise organizations delivering omnichannel, personalized digital experiences. We are pleased to announce that we have been awarded the SIIA 2019 CODiE Award for Best Content Management Platform!
About the SIIA CODiE Awards
For over 30 years, the SIIA CODiE Awards have honored thousands of software, education, information, and media products for achieving excellence and innovation in technology. They are the only peer-recognized program in the business and education technology industries, so each CODiE Award win serves as incredible market validation for a product's innovation, vision, and overall industry impact. The CODiE Awards highlights the very best products, innovators, and leaders in today's tech market.
The CODiE Awards is the ONLY peer-recognized competition in education and business technology. Each nominated product receives a detailed review by two expert judges (teachers and administrators in ed tech categories and executives, product leaders, investors, consultants and press in biz tech categories). Products are judged against category-specific criteria, and all nominees receive detailed feedback from their judges that can be used in marketing, promotions and to help guide future product development.
The CODiE Awards levels the playing field between industry giants and start-ups, so only the best products make it to the winners' circle.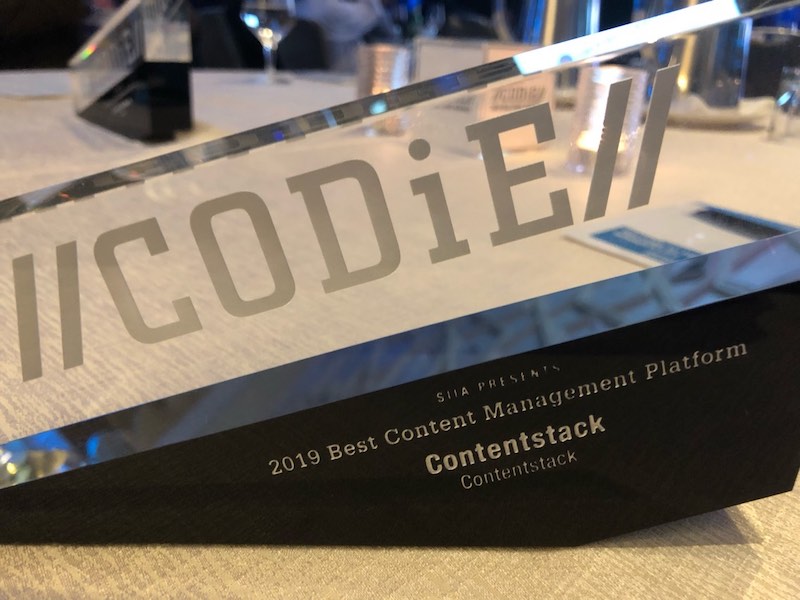 Contentstack, The Future of Content Management
The Content Management System industry is evolving quicker than ever, with new tools and techniques emerging at an unprecedented rate. Contentstack customers can rest assured that their business is prepared for the future of omnichannel marketing and digital experiences, no matter what new technologies emerge.
But don't take our word for it, besides our peers awarding us the 2019 CODiE for best Content Management Platform, we've also received validation from our customers with recognition as an April 2019 Gartner Peer Insights Customer's Choice for Web Content Management (WCM).
Learn more about your options when it comes to Content Management Platforms, and specifically how headless CMS is transforming customer experiences in our "Ultimate Guide to CMS" ebook.