In today's omnichannel business environment, the best and smartest content in the world might as well be invisible if it can't be delivered to consumers within the right context, featuring personalization, and via the device or channel of their choice. That's a job for intelligent content — but what it sounds like is not exactly what it is.

The following article explains what intelligent content is, whether it's right for your business, the benefits of implementing intelligent content, and how to make sure your content is intelligent and ready for the omnichannel experience consumers have come to expect.
What is Intelligent Content?
Intelligent content is a content management technique in which you structure content as a modular, format-free, and semantically-rich business asset. This practice makes it easy for the content creators and users to find and reconfigure for various occasions. And, more than likely, your business needs it. Here's why.
Does My Business Need Intelligent Content?
What business and which content creators wouldn't benefit from content that's well-structured, usable, and all-around intelligent?
But to be more specific, intelligent content is essential for businesses that:

Produce more content than can be reasonably managed manually
Sell products or services with enough commonality that you can reuse content among them
Have omnichannel delivery requirements
Are using or will use chatbots or similar automated content delivery methods
If any of the above points describe your business, keep reading to learn more about the benefits of embracing intelligent content.
The Benefits of Intelligent Content
From making content more usable to empowering your sales team to close more deals to boosting your SEO efforts — the benefits of intelligent content are huge for businesses.
Makes Content Reusable Across Channels and Platforms
When content is removed from the context of presentation (such as a web page) and stored in modules that are labeled with semantic metadata (which is data that describes other data), it's much easier for business users to both find and implement as needed.
This metadata enables marketers to create content just once, refresh it, and then republish it across any channel or digital device without rewrites or reformatting — saving time and increasing consistency. In other words, intelligent content enables the creation of omnichannel shopping experiences for consumers, which is a powerful differentiator for businesses in the modern age.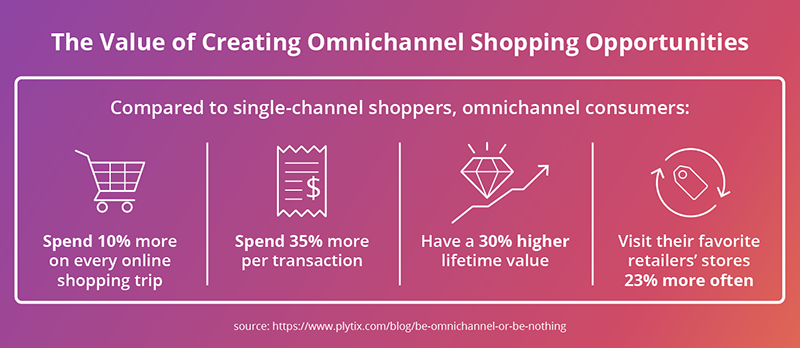 Empowers Your Sales Team to Take Advantage of More Useful Content
Today, the sales funnel has more touchpoints than ever. And that means salespeople need to be able to access and deliver content that will add value and differentiate their business along the way. Because of the metadata labeling and modular storage, intelligent content is accessible for the sales team to locate in their company's knowledge base or content management system (CMS), personalize as needed, and deliver via the lead's preferred channel or device.
The best part is, to the potential customer, it looks like your company dropped everything to thoughtfully develop and deliver content that has been created especially for them.
Increases Content Discoverability to Boost Internal and External Search Results
Simply put, digital content that can't be identified by computers might as well not exist. This is where the intelligence of metadata shines. Using metadata labels or "tags," companies can attach additional information to their digital content to describe it in more detail. This metadata tagging makes it easier for search engines to find, identify, and display when a user is searching for a related topic.

This discoverability goes beyond external search engines to include a company's CMS or internal knowledge base where an employee may be looking for customer info, product documentation, etc. Wherever the search is done — the better the metadata, the better the experience and the results.
How to Make Sure Your Content is Intelligent and Ready for the Future
Intelligent content isn't so much about the words and images that make it up as it is about how you create, store, manage, and deliver the content. Luckily, there's a tool that can set you up to serve intelligent content and the resulting omnichannel experience that consumers crave.
Headless CMS empowers modern organizations to create their content in entirely presentation-independent modules, organize and store it in a semantically-rich way with metadata, and deliver it to any device or channel — all thanks to the power of an architecture built on application program interfaces (APIs).
This separation of content from formatting allows content teams to create content just once and distribute it anywhere and technology teams to build the best frontend presentation without either stepping on the other's toes.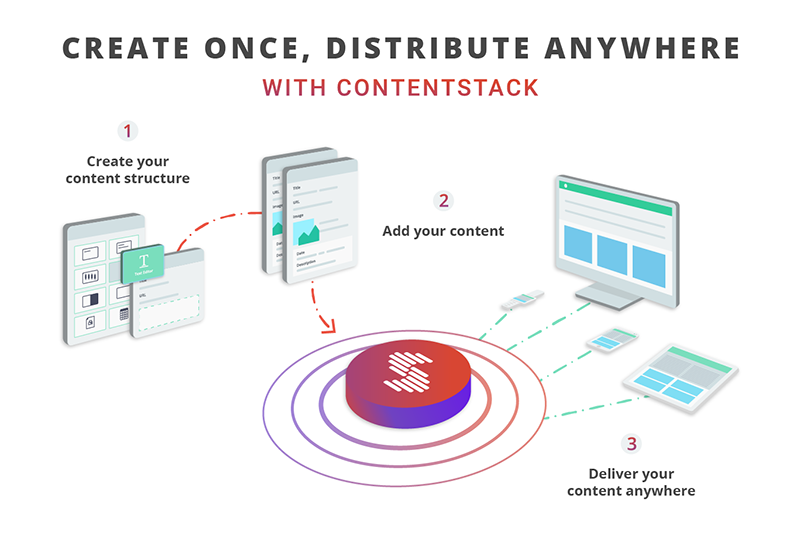 Contentstack's industry-leading headless CMS, in particular, empowers organizations to take advantage of best-in-class integrations that enable users to seamlessly integrate CRM platforms, AI tools, A/B testing applications, analytics parsing, personalization engines, and almost anything else that the future of intelligent content may require.
Contentstack is a critical element in every business's technology stack if it aims to create intelligent, omnichannel content. Find out how much you could be saving with our ROI calculator or contact us today to create a free proof of concept.