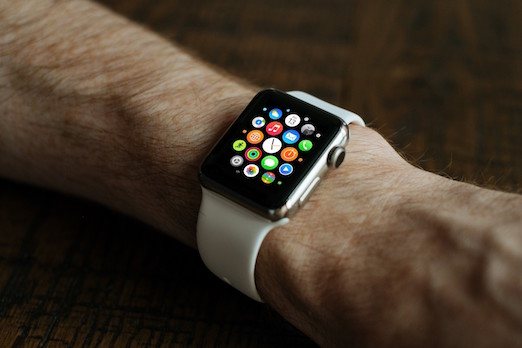 Omnichannel has very quickly overshadowed the market's focus on mobile-first content management systems (CMS).
Until very recently, the world was incredibly focused on mobile - and so naturally content (sites, blogs, video, ads and the like) all followed suit, first on mobile only sites and later on those that are responsive.
But today screen sizes aren't limited to just mobile devices like tablets and phones, let alone laptops and desktops. Screens are everywhere: on smart watches, VR headsets, or jumbotrons at arenas. Even a smart TV is essentially a screen that has applications that display content now..
This poses a challenge for anyone creating and sharing omnichannel content. How do you ensure your content looks good on every device? How do you get it out there into the world and onto the screen - without having to format for every single size variation? Because let's be honest - that's going to take forever regardless of how agile your team is.
The answer is APIs (Application Program Interface). In the context of content, the content management system that supports APIs without dependency on the presentation layer is a headless CMS.
With a headless CMS, you can literally point your content to any screen (and anywhere else you need to) thanks to the power of APIs. In a world where technology is driving what feels like daily change, building in flexibility by going back to basics is a smart approach.
Rise of Omnichannel Marketing
Omnichannel probably deserves an explanation for this context. Simply put, omnichannel means cross channel being done well. It means the look and feel of the website isn't much different than on mobile, in-store, and any other interaction is also connected to that look and feel. For the consumer, it means there is a continuity of experience. This continuity is even larger than the brand, website or storefront. It extends as far as how the customer collects data and defines their experience for themselves.
It doesn't take much extrapolation to realize that this goes far beyond the content models that most businesses are using today. Done well, it means that a customer trusts a brand to bring content to every experience whether within the control of the brand or outside of it.
As an example, for a large retailer, that means first being able to put dynamic offers in mobile apps. These offers are no longer hard-coded and submitted to Apple for approval— they can be updated on the fly. But moving beyond mobile, they're prepared to use mobile as a bridge into whatever container they have in mind for their dynamic offers. That container could be an automobile, a smartwatch, or anything else that allows the consumer to "carry" their experiences with them.
Future-Proofing
In times of this magnitude of change, companies need to think hard about what tactics they can employ to help futureproof a business. To prevent today's investment from being squandered, they need to consider technology options that offer the most flexibility going forward. This is where headless CMS comes strongly into play. The ability to manage content independently of where it will end up is game-changing. With so many industries making the switch to focusing on APIs and microservices, headless CMS content falls very neatly into a very future-proof pattern. If there was ever a time to take the leap of faith, it is now, and many marketers are realizing that if they build it, their content needs will come.
Planning for Performance
And it isn't just about the destinations for content. There's a powerful argument for planning ahead for systems to perform at greater speeds than are needed today. The headless model provides a unique ability to cache content where performance demands. In this new API and microservices world, integration, push notifications and many more things have become easier than ever before. It's a great thing that API-based applications are being built with less effort and cost, meaning that what doesn't work can be pitched, and what works can be a place for follow-on investment. Low cost and effort means less emotional attachment to a particular solution. Taking a risk just became cheaper thanks to new architectures and approaches.
The future proofing ability of a headless CMS, the technologies of APIs and microservices and the big push for omnichannel marketing are a perfect match for each other. These are complementary technologies that will continue to see growth in the coming years. Headless CMS is the new content engine, APIs and microservices are the structural engine for change, and omnichannel is the new mobile-first. They all couldn't have come soon enough.