Content operations is all about seeing the forest despite the trees. Underlying every quarterly calendar and big-picture marketing strategy is the minutiae of developing and disseminating content. From basic research and focused writing to optimizing for SEO and tracking results, content marketers must juggle a lot to consistently produce great content.
The pressure to publish regularly must be balanced against the need to analyze content impact and improve the process — that's the essence of content strategy. Amidst all of that, organizations need methods and practices for wrangling all of that content (and the strategy behind it).
Enter content operations.
Positioning human and technological resources to build and manage content isn't a novel concept. The unique part of modern content operations is what companies are doing at scale in an omnichannel context. Setting up a strong content operations infrastructure allows them to deliver more timely and personalized content for target audiences. That's the difference content operations can make.
Here's everything the modern content strategist needs to know about how content operations will continue to evolve and how to build a strategy and deploy the right technology today to meet tomorrow's emerging trends and challenges.
Why Content Operations Matter: The Future of Content is More Complex Than Ever
As the internet becomes more saturated, the value of good content that stands out continues to rise. At the same time, the channels on which to share content continue to diversify and multiply. Content playbooks keep expanding, and businesses are forever finding more creative ways to build and leverage content.
Companies must now navigate content environments that are more diffuse and diverse than ever before. They all have increased stakes for their bottom lines.
Search Engines Prioritize Expert, Authoritative, and Trustworthy Content
We all need to E-A-T. That's what Google seemed to be telling everyone with their core updates in August 2019. This was Google's clarion call that content marketers need to focus on demonstrating expertise, authority, and trust (E-A-T).
Beyond familiarizing yourself with the Search Quality Rater Guidelines, here's how a content marketer proves their E-A-T:
Keep the site and its content updated regularly with accurate and current information
Offer links to authoritative sources with supporting data and facts
Give basic information such as author credentials on "About" pages
Earn links from other authoritative websites
These E-A-T guidelines apply to individual contributors authoring content on sites as well as brands and companies.
Plus, Your High-Quality Content Needs to be Ready for Consumption Across Every Channel
Customers demand omnichannel content coverage. Companies have no choice but to deliver smooth integration of content across all channels for consumers. That process begins with a deep understanding of how they prefer to consume content and various other contextual factors that impact content deployment.
Where is the customer in their journey?
What informational needs might they have?
How can your content operations system leverage key insights on the fly?
Omnichannel content operations means doing more than merely reusing content across different channels and devices. It's about building a system that can answer such questions in real time while getting the right content into consumers' hands to drive increased conversions and sustained engagement.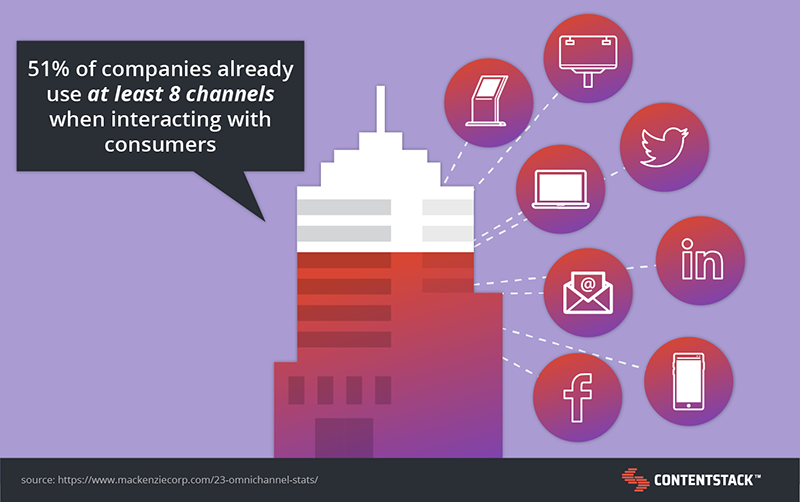 And Did We Mention All That Content Needs to be Individualized, Also?
Today, it's all about those micro-moments in which constantly-connected people have started expecting answers in the exact moment they're ready to know, go, do, or buy. The right content, deployed with strategic timing, will move customers from the exploratory phase to taking action and eventually making a purchase. What makes the content "right?" Being helpful and responsive to consumer needs at that moment.
This means that content operations systems have to understand the individual consumer and the circumstances surrounding that point of engagement. Personalizing content for the individual is no small task and relies upon vast quantities of data with a bit of strategy added into the mix.
How to Build a Futureproof Content Operations Workflow
Content consumption will only grow more complex as advancements in technology continue at a rapid clip. Don't get left in the past — use these tips to create a content operations workflow that's ready for the future.
Develop a Content Strategy
Having a plan is a must. That said, many marketers fail to do just that. Over 90 percent of B2B marketers are using content marketing, but only 37% have some sort of documented strategy. This is a recipe for turmoil on your team. Mistakes are much more likely to happen when stakeholders don't have some foundational strategy to ground their efforts.
Therein lies the distinction between content operations and content strategy. Operations involve running everything smoothly. Strategy determines your target audience and your tactics for reaching them (and why). You need both.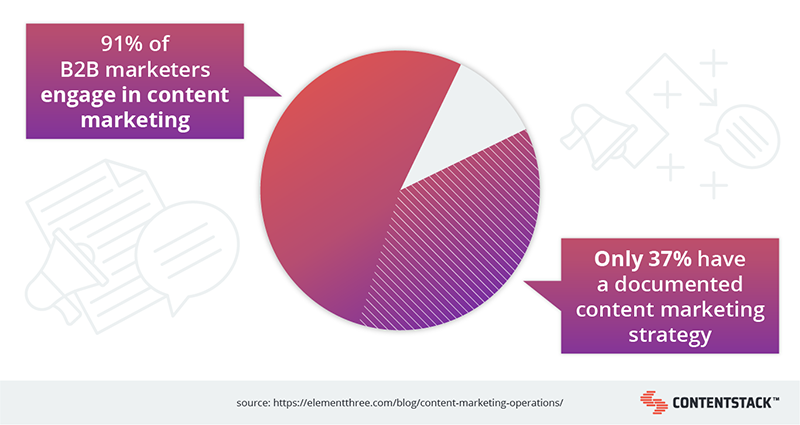 Create Guidelines
Guardrails keep cars on the road. Similarly, guidelines keep your content marketing on track no matter how many drivers get involved. With some luck, your blog or website will be successful and grow. To ensure that all of the additional contributors who will inevitably add content to your site are well-guided regarding how that content should appear, you'll need brand guidelines and a style guide.
Don't make guesswork out of your brand's key topics or tone of voice. Brand consistency and quality should be your guideposts. The folks over at MailChimp are a great example of how a brand can speak with one voice across many content creators.
Outline Your Ideal Content Production Flow
Content operations is where project management meets content strategy.
Your content production workflow doesn't just determine what content you should be producing, but how it gets created, where it fits into the greater strategy, and how to ensure each piece aligns with brand and quality guidelines.
Take, for example, something as simple as a naming convention for files. When mishandled, it can throw an entire content operation into a crisis. When your team is working on a deadline and can't access the necessary assets to complete a piece of content or doesn't know who's next in line to move an article through the editing phase, your content operations process needs another look.
Every content operation has a specific lifecycle that is personalized to a company's individual needs. An effective content operation, at the most general level, will include these basic stages:
Plan the strategy
Define workflows
Create content
Store assets
Edit content
Publish content
Archive and update
Adopt Content Management Technology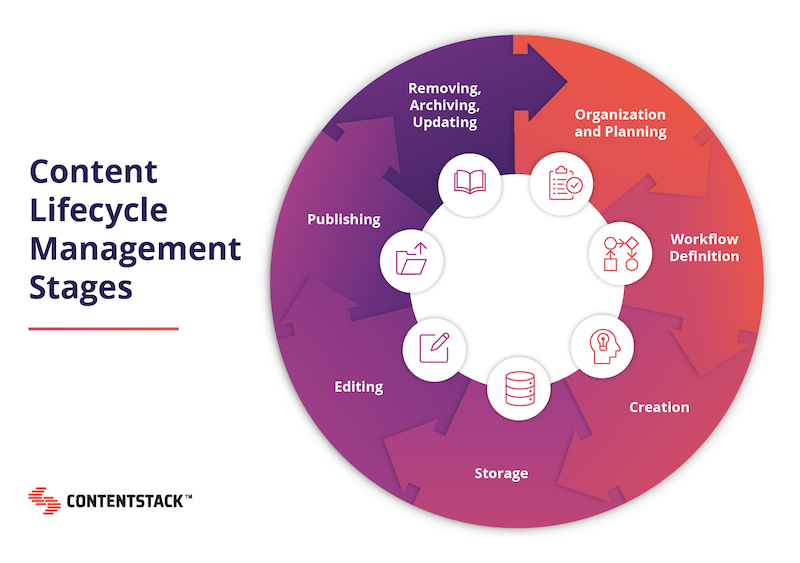 Fortunately, there's technology out there to help you build a strong foundation for content operations. Here's a quick rundown of the various functions of content management technology:
Analytics/Reporting (e.g., Google Analytics)
Authoring (e.g., Google Suite)
Automation (e.g., HubSpot)
Design (e.g., Adobe Suite)
Editorial (e.g., Airtable)
Imagery (e.g., Unsplash, Shutterstock)
Research (e.g., Ahrefs, Moz)
Project Management (e.g., Asana)
And of course, you'll need a content management system (CMS) where you'll create and store content and bring together all your other content technology under one roof.
Leveraging a headless CMS is an effective way to tackle all of the disparate tools within a broader content operation. Contentstack pioneered headless CMS — a content management system without a built-in front-end that predetermines how and where content is displayed. This enables enterprise companies to develop quality content one time and publish it virtually anywhere, any time.

Headless CMS eases the burden on content managers through smart content architecture that easily integrates the best personalization engines to allow for segmentation and optimization of content. AI-enabled widgets help to analyze content to improve SEO and performance.

For enterprise business users, Contentstack is platform-agnostic marketing at its best. For developers, the headless CMS offers greater scalability and security that modern IT stacks need.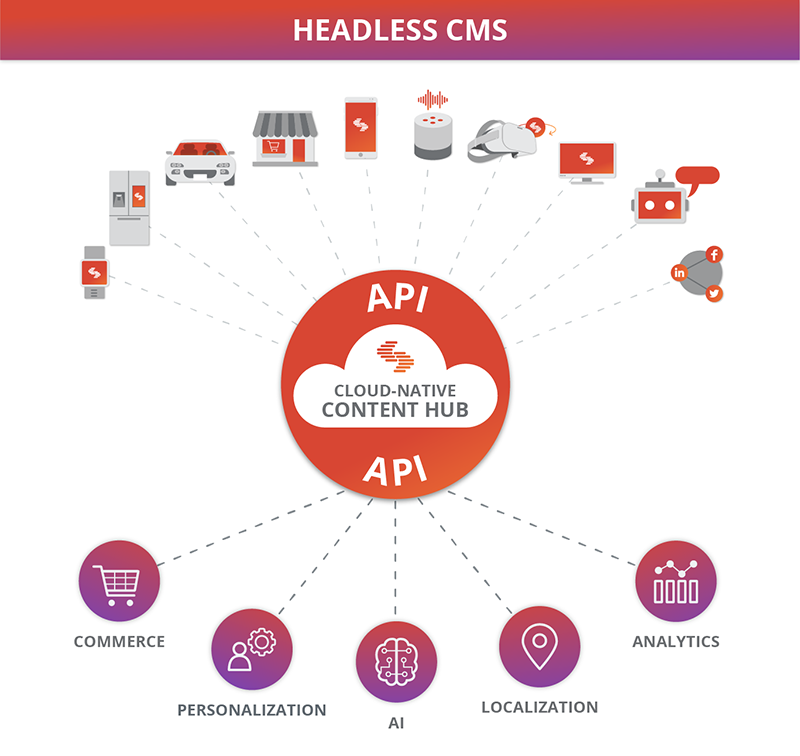 Hire The Right People
Even the best CMS is at the mercy of the people running it. Content operations need to be strategically planned and tweaked over time. The cast of characters behind any functional content operation, therefore, matters a great deal. Here are a few roles to consider when onboarding your content ops team:
Content Creators: From freelance writers to subject matter experts (SMEs), there can be a wide range of individuals responsible for developing the written content.


Content Strategists: These are the managers who keep the wheels spinning by moving projects forward and ensuring consistency and quality.


Content Specialists: Beyond writers, these are your designers, developers, and other creatives who add flavor to your content — often through visual additions.
A significant part of a robust content operations workflow is figuring out ways to ensure cohesiveness and collaboration among these roles. With such distinct skill sets, this can be challenging, but it's imperative to create high-quality content.
Build a Bright Business Future with Content Operations
With the right mix of people, process, strategy, and tools to make it happen — your organization can rise above the clamor of content online.
To further evaluate your current web content management strategy; apply responsible, accountable, consulted, and informed (RACI) models to reach your content transformation goals; and increase your readiness to support omnichannel engagements by adopting modern content operations — enjoy free access to Gartner's report: "2020 Strategic Roadmap for Web Content Management."