Back to Blogs
How Connected Devices Are Reshaping Consumer Behavior [INFOGRAPHIC]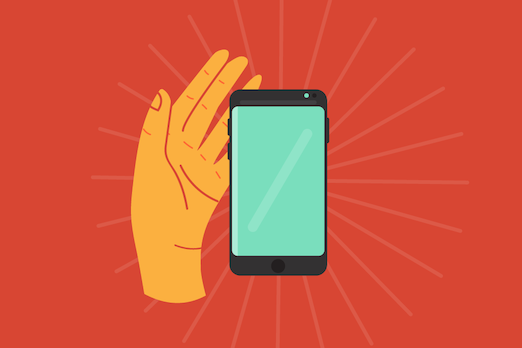 The consumer experience is simultaneously more complicated for providers yet more convenient for shoppers than it ever has been.
The Internet of Things (IoT)—a web of smart devices including light bulbs, TVs, security systems, vehicles, wearables, voice assistants, smartphones, and much more that can be connected to the internet and to one another—currently consists of 27 billion devices. That number is expected to grow nearly 200 percent to reach 75 billion by 2025.
You guessed it, that means pretty much everyone is connected pretty much all the time. The typical American household contains 5 connected devices and 77 percent of Americans go online on a daily basis. Trends indicate that everything from personal robots to in-ear computers (we don't know what that means, but we want one) to "smart gardening" will come online in the connected future.
And the craze to connect everything has certainly made an impact on consumer behavior.
Today, the internet empowers consumers to shop on myriad channels, browse countless competitors, chat with other shoppers, and even connect with brands directly! The popularity of voice search and smart home devices continues to grow as consumers prioritize convenience and speed when it comes to researching, finding, and purchasing what we want.
In addition, because consumers online all the time, they're starting to expect businesses to be, as well. Eighty percent of consumers desire a response within six hours of sending a message to a company via social media—bonus points if it's consistent and personalized across channels.
With this influx of technical prowess also comes a more aware consumer. They know you want their data. And 75 percent of internet users are willing to give it to you as long as you offer value in return. However, that doesn't mean they don't care about data security. When it seems like every month brings a new data breach, it's no surprise that 78 percent of consumers report that data privacy concerns may inhibit their use of connected devices in the future.
What's a business to do to keep up with the evolving consumer? First, we recommend adopting cutting-edge content management software that empowers you to serve personalized, consistent content exactly when and where consumers want it. Second, we think it's vital you get to know their changing habits and expectations—which is exactly what we hope to help you achieve with this infographic all about how connected devices are reshaping consumer behavior in 2019.

For additional connected device trends and insights, subscribe to our Headless CMS blog!