Back to Blogs
Best Practices for Headless Content Management for Mobile Apps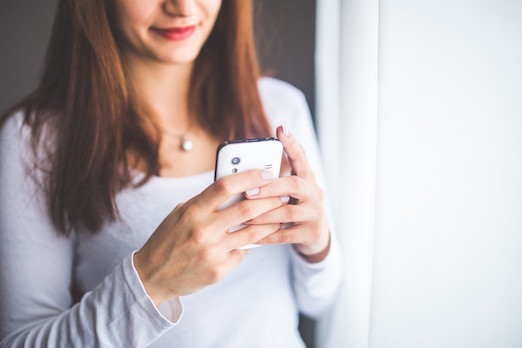 As I work with content managers day in and day out, I see a clear trend: Despite the fact that we hear constantly about the shift to omnichannel, the vast majority of use cases for content management continue to be focused on mobile apps. It's the "here and now" problem that everyone is talking about. With that in mind, here are some of my best practices for approaching content management on mobile apps.
Best Practices for CMS on Mobile Apps
A CMS needs an SDK. Integrating Contentstack with a mobile app decouples development and content.

First and foremost, a CMS has to have an SDK (software development kit) specific to mobile apps. Mobile apps have very different needs, as I'll cover shortly, and those needs have to be met with the right tools and processes. With our headless CMS, once the connection is made between Content Stack and a mobile app, developers are able to throw in dummy data and placeholder content. This allows technical development to keep moving and for earlier submission to the app store. The sooner an app is in the queue for app store approval, the sooner it can come out the other side.

Add a CMS to your mobile app for agility. Modify content without having to resubmit.

While an app is in approval by the app store, content editors can begin to create and publish new, non-placeholder content. In this way, adding a CMS layer to a mobile app offers significantly more agility in the marketplace. Once live with the app, there's no longer a need to do a build/release/app store approval cycle with every change of content. This best practice allows the organization to easily meet the constantly changing goals of marketing without heroic effort each and every time.

Build content blocks In categories.

But it doesn't stop with this practice. Having the CMS hooked directly to the mobile app allows marketers to build content blocks within the app that have the ability to reference content in specific categories. For example, a menswear block has all of the various content related to that category already baked in before content is known. From that point, news reference and related categories are built out as content arrives. Doing this through the CMS saves effort and especially keeps content flowing smoothly.
These CMS best practices are no small thing. Without taking the approach, even text changes to a mobile app have to go through a development team. This adds rounds of approvals and additional UAT before ending up as a new build. Keep in mind that every new build requires an app store review.
Before you think mobile apps are all you need to worry about, omnichannel is inevitable. Its slow start has probably lulled many content owners into a belief there's still plenty of time to get started. In fact, the IoT is coming much faster now, and the early talk of connected toasters has morphed into actual products like the connected refrigerator, smartwatch applications and a myriad of push notifications. Nest, Wink, Apple HomeKit and a host of other platforms are pushing the boundaries of how, where and why content gets generated and consumed. The diversity of content sources and destinations goes well beyond mobile and it isn't around the corner. It's here.