The Internet of Things (IoT) is about much more than just connected devices.
It's a new landscape that allows for the creation of new products, services, and lines of business that did not seem possible before.
Forbes surveyed 700 executives on the IoT and found that 60% of enterprises are expanding or transforming new lines of business, and 36% are looking into new directions for their business altogether. 63% of executives even said they're already delivering enhanced services to customers as a result of growing their IoT capabilities. Furthermore, nearly all (94%) of executives surveyed said that IoT would help them boost their profits by 5-15% in the next year.
IoT is a business transformation strategy.
With 7 out of 10 executives citing IoT as a significant driver of increased revenue, there's no question that IoT has evolved beyond being merely a connectivity strategy. Beyond just revenue growth, IoT is impacting business in many ways.
From creating new ways to understand customers while improving their buying experiences to leveraging greater efficiency and expanding opportunities through better data, IoT holds much promise for companies looking to get ahead of the curve. Here's a look at a few that are leaning into the IoT with a focus on digital transformation.
How Businesses Are Succeeding With Their IoT Strategies
Companies are trying to solve existing business challenges and find new opportunities.
They're not on the hunt for IoT solutions in a vacuum.
Whether it's improving internal operations or finding new and better ways to connect with customers, IoT can be a powerful enabler when it comes to digital transformation for businesses.
The process of leveraging IoT solutions to address business challenges typically starting with senior management (they've got the 10,000-foot view, after all), but it should involve multiple stakeholders in the organization ranging from IT to HR. That said, all parties should understand the strategic intent of putting IoT solutions into place.
Here's a look at six companies that got the job done when it comes to IoT:
1. Fujitsu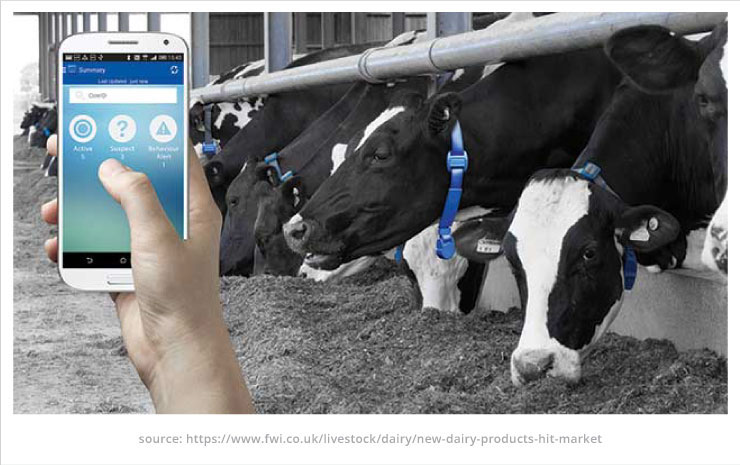 You might not think of agriculture as an industry brimming with IoT innovation, but holy cow!
Fujitsu armed its cattle breeding support service with a monitoring device that attaches on their dairy cows' legs. The device allowed their team to predict the best time for breeding, even sending alerts to farmers' smartphones.
After attaching the devices, Fujitsu saw pregnancy rates jump up to 70% and birth cycles reduced from 400 days to 350 days on average. The company also saw a 30% rise in the important ratio of female calves to male calves.
Overall, Fujitsu experienced a $500 a cow per year improvement in productivity. That's big.
2. EY
For many companies, IoT represents uncharted territory.
There's a significant role for companies that help businesses navigate the difficulties and opportunities that come with IoT. Ernst and Young (known as EY) has said: Challenge accepted.
EY delivers a broad array of services to clients to support their transition into the world of IoT. From strategy development and change management to regulatory advice and advanced cyber services, EY is operating at the cutting edge alongside its clients facing internal and external challenges related to digital transformation.
Many companies struggle to find the right talent in the IoT space while also having a hard time dreaming up new potential advances they could make leveraging IoT. Building a business case, understanding governance structures, and building strategic roadmaps in an emerging field isn't easy. Companies like EY build strong partnerships with their peers to take advantage of the potential that the IoT offers.
3. GOFAR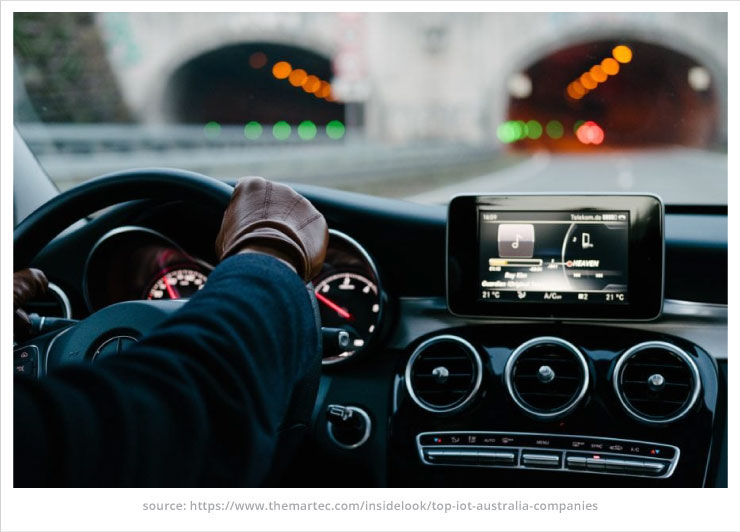 GOFAR produced an IoT device that plugs into a car's computer to measure driving performance. It gives the driver real-time feedback on how to drive more efficiently. Drivers can also conduct engine checks, keep a digital log of trips (for tax season), and get reminders about registration and other needed administrative tasks.
The company's device also allows for a significant amount of data collection with a focus on privacy built-in. As an added benefit for customers, they can qualify for insurance discounts by using the app and making a special request to the company.
4. Accenture
Like EY, Accenture is also a major player in the world of the IoT.
The consulting giant cooked up the term "internet of things" to explain the trend of collecting data from IoT devices and using network computing technology to process the data in real-time (instead of sending it to the cloud). Such interaction between hardware, internet solutions, and software has the potential to offer valuable instant feedback for companies.
By demonstrating how to take the IoT to the next level in terms of delivering value for companies, Accenture has added a great deal to industry conversations and put more profound innovation on the table in the future with the internet of thinking concept.
5. Receipt Bank
The accounting world gets a bad reputation for its tedium.
Receipt Bank is trying to change that using the IoT. They've built tools that automatically extract important bookkeeping information from documents, invoices, and receipts using the IoT. That's a massive win for accountants.
Users can submit files through Dropbox, email, snail mail, Receipt Bank's website and app, and other methods. Receipt Bank's tools then do the hard work for you. Looking ahead, Receipt Bank hopes to pull receipt information from purchases made on IoT-connected devices, cutting out that extra step for users.
This innovation is the gist of what IoT can offer customers—automation experiences that eliminate tedious tasks while capturing relevant data.
6. Amazon
You can't talk about the IoT without mentioning Amazon.
From their Echo smart speaker to the Amazon Key, Amazon is the House of Lannister from Game of Thrones—they've got the most gold in the realm of IoT.
Amazon also has AWS IoT, which is a cloud platform that lets connected devices interact with applications (and other devices) quickly and securely. The company also offers Amazon Go, a brick and mortar store that uses IoT and artificial intelligence to eliminate the need for cashiers and allows shoppers to walk out of the shop with their goods in hand.
Other companies are looking up to Amazon when it comes to IoT innovation, and it's clear why.
Going Headless In The Age Of The Internet Of Things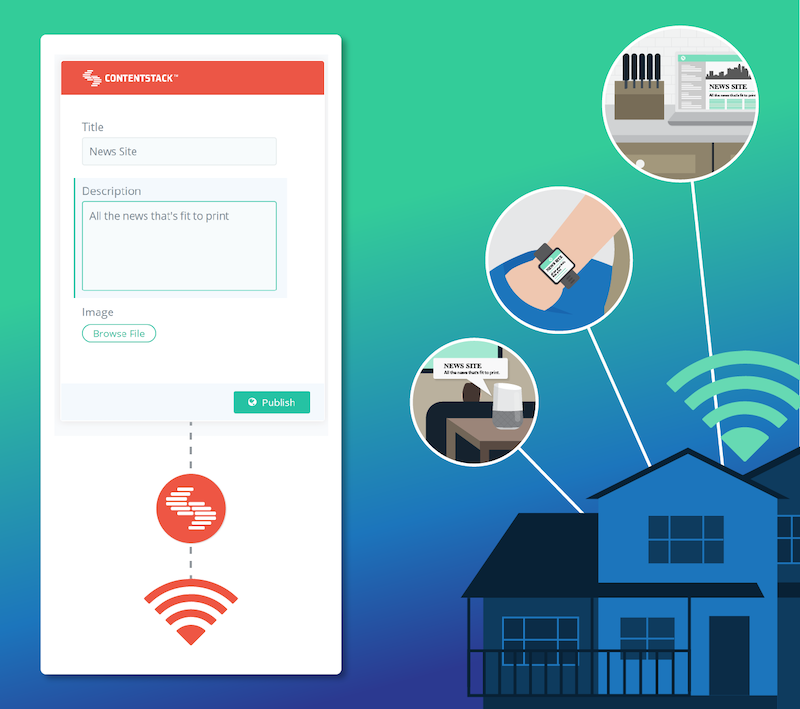 The IoT is a major new destination for content, but what gets done with that data?
How will it get automated and leveraged?
Putting that information to use and pulling key insights from it are critical roles for the IoT within companies in the emerging future. A headless CMS can be put to use in this way—as a powerful internal productivity tool.
It's becoming increasingly evident that a headless CMS is a clear solution for content-driven companies that emphasize engaging consumers wherever they are. If you're ready to embrace the IoT revolution and try a headless CMS, risk-free demo try a demo with Contentstack.