Back to Blogs
We Predict a Big Shift for Headless CMS in 2017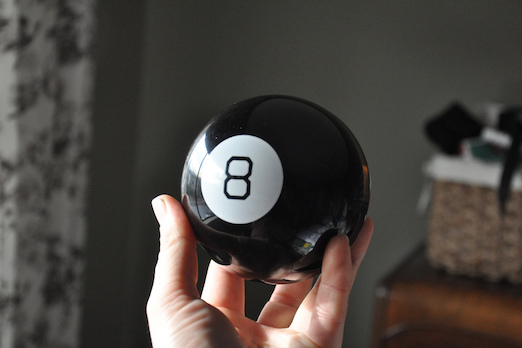 I've been asked by my customers and many others in the industry to predict how headless CMS one-ups itself in 2017. 2016 was an excellent year for headless CMS, with strong growth and plenty of attention from Forrester and other analysts, including Gartner. The verdict is in: Many are making the shift. Those who aren't already making the move to a platform that takes advantage of the overall trend of flexible, content-as-a-service through microservices and APIs, should be working to get buy-in for such a move.
The market is realizing that traditional CMS is limited, time consuming and dissatisfying for the Marketer and the larger organization as well. With these thoughts in mind, here are my predictions for headless CMS in 2017:
Headless CMS Will Drive Marketing Beyond the Web
My first prediction has already been made in App Developer Magazine, where Contentstack was asked to weigh in on Blockchain, IoT, chatbots and connected finance. I provided the following,
"Content marketing will need to diversify beyond just responsive web marketing to support native apps and IoT devices. Going headless. The responsive web has now become the norm in 2016. No one is doing desktop-only websites anymore, we are now in a world where design agencies just assume a mobile-first approach.
With the rise of IoT, many other devices have screens that need to show content too (VR headsets, smartwatches, and so in 2017 we are going to switch to the headless CMS model as the clear front runner for Content Marketing teams. A centralized platform with a decoupled front end and API delivery of content will future-proof any business looking to expand their content portfolio to the masses. As we see the market moving towards microservices and integrating everything via APIs, having a singular content platform to manage everything across the board just makes sense."
So many of today's tech breakthroughs are dependent on flexible systems that can consume change and allow companies to capitalize on new ways of doing business. There's no reason a CMS has to be a millstone.
Headless CMS Will Drive Platform Freedom (Finally)
A Lot of technologies have promised to open up choices for users, but few have delivered on this promise. The challenge has been that every system developer makes choices that lead down a path to proprietary tools. In the case of traditional CMS, those choices lock users into messy plugins and a headache of custom code. Taking advantage of integrated services involves too much vendor lock-in and requires marketers to make risky bets. Headless CMS defeats this problem by eliminating the connection between those who create content and those responsible for its integration and presentation on any and all devices.
2017 will see further growth for the new freedoms that headless CMS brings. The technology itself grows, but so do the myriad of platform choices available for connection, and payment services for e-commerce are a great example. Each day brings more competitive pricing on transactions and a chance to get a better interface for the customer. No one wants to wait for a plugin or recoding when they can keep their content intact, connect to a new microservice and take advantage of better pricing or functionality immediately. With an increasing number of players in just about every service available, there will always be something cheaper, better, and more powerful.
Platform freedom will be a big driver of headless CMS in the coming year.
Headless CMS Performance Will Increase
The demands of IoT, mobile-first and far more ways to display content puts an unbearable load on a traditional content management in 2017, but will push headless CMS to higher performance levels. The natural divide of content and technology responsibilities inherent in a headless CMS allows the API and microservices focus to shine, enabling technologists to use the latest and greatest tools and techniques available—without limits. This allows the platform to be optimized for performance regardless of the boundaries being crossed (devices, distances, timing, volume, synchronization, integration aspects).
Headless CMS Will Support Rise of AI
As artificial intelligence, robotics and automation explode, constraints will be the enemy in 2017. Combined with analytics, marketers will be automating decisions on what content ends up where and with what expectation. Consider individual preferences, seasonality or something as simple and unpredictable as the highlights and results of a sporting event. Marketers want to be able to maximize a moment by knowing what to expect and then waiting for the right conditions to present themselves. Content flows to a myriad of destinations, based on flexible logic and integration without being bogged down by the process and technology limitations of a traditional CMS. AI is really interesting because it sets the stage for whole new levels of automation and opportunism for marketers. The traditional CMS begins to look like a telephone with a long cord, hanging on the kitchen wall.
The overall tone of 2017 will be of maturation of both the market for headless CMS and the platform itself. We will see more integration with microservices that will satisfy the strong need to pull data together, stronger workflows, and plenty of innovation led by the myriad of use cases that headless CMS solves that simply haven't been applied yet. These are and will continue to be great times for headless CMS.